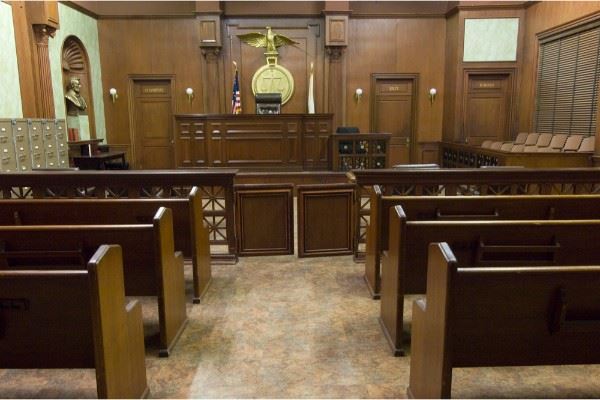 Not every ticket should get challenged in traffic court. However, the only way to know for sure which should and which should not is to consult with a traffic ticket attorney. Most offer a free phone consultation to determine if you should fight a ticket.
Traffic court is not the time to try and get over your fear of public speaking. Sure, if you think you were unfairly accused of using a cell phone while driving and want to protect your reputation rather than pay the $150 fine, you should give it a shot. Cell phone tickets are not a moving violation in CA. However, they still often have insurance or employment consequences, particularly for Class A drivers. 
Challenge a Red Light Camera Ticket in Traffic Court
When there are Negligent Operator Treatment System (NOTS) points assessed if convicted, which are all moving violations, it could cost you $2000 to represent yourself in traffic court if you are unsuccessful. Let's take a look at a red light camera ticket. If convicted, your fine will be $490-500. If you are not eligible to attend Traffic Violators School, the DMV will assess one NOTS point. When your auto insurance company sees the conviction at renewal, they will take away your "good driver's discount," and put you in a higher risk category. This will significantly raise your premium.
The average Californian pays $1960 per year for auto insurance. Losing that 20 percent discount would be $362, plus whatever the higher risk would cost. Males between 18 and 24 will pay the highest, and there are several other factors besides your driving history and violations that affect your rate. One conviction or paid ticket usually results in an annual increase of around $500 or more. 
Since a minor traffic infraction stays on your motor vehicle driving record (MVR) for three years, that red light camera ticket will cost the average Californian approximately $2000. It would be reasonably safe to say you could hire a traffic attorney to represent you to challenge a red light camera ticket in traffic court for much less than $2000. The average would be about one-fourth of that. The same could be said for just about any moving violation. The fine is just the start of the penalties for a moving violation conviction. Consult a traffic attorney.
Traffic Violators School (TVS)
CA offers TVS completion as an incentive to traffic violators to get better educated about driving defensively and obeying traffic laws. It's also an incentive to avoid traffic court. You could be eligible to attend TVS and keep your traffic violation confidential if all of the following apply:
You were not driving a commercial motor vehicle when ticketed
You are a valid CA driver's license holder
You have not used TVS to mask a ticket in the previous 18 months
Your citation was not drug or alcohol-related
Your ticket was for a minor infraction
You must agree to plead guilty 
You must complete the course before the court-ordered completion date
You will still have to pay the fine, and you will still get assessed the NOTS points by the DMV. The only difference is your employer and insurance company will not see it because it is confidential information according to CA Law.
So, when is it not worth it to attend? If you have two or more tickets within a short period. You can only mask one, but if you attend it will still cost you for the privilege of attending along with your fine and increased insurance, plus tuition. Yes, the county charges you around $65 for the administrative fees for attending and the DMV charges $3.00 for filing your certificate. Make sure if you do attend, you choose a DMV-approved course, the list is here. And, keep a copy of the certificate for your record in case it gets misfiled. 
Before deciding to attend TVS or to challenge a ticket in traffic court, you should consult a traffic ticket attorney.
Consult a Ticket Attorney for Lamont, CA
If you get a traffic ticket on I-5, or anywhere in the Central Valley, call Bigger & Harman (661) 349-9300. Se habla Español (661) 349-9755. 
From our office in Bakersfield, we travel to traffic courts throughout Central Valley to assist drivers with traffic tickets. We handle most types of traffic tickets if it makes sense to challenge it in traffic court, we will tell you. Not all tickets are winnable; some are not worth the expense. Give us a call to discuss your situation.
Send us an email, attorney@biggerharmanlaw.com.