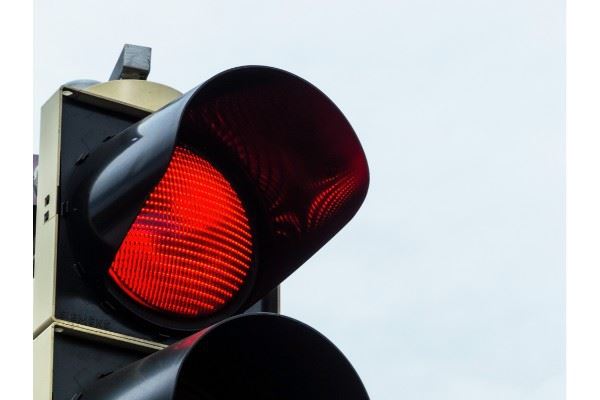 This article is a summary of the ABC News 10 Connect story that aired 7 February 2019.  Also included is a  link to the accompanying video and legal analysis of the CA Vehicle Code (CVC) 21455.5, Offenses Relating to Traffic Devices regarding the legality of a red light camera ticket. 
Red Light Camera Tickets Are Legal and Enforceable
However, there are legal limits about how the state enforces those red light camera tickets. For instance, before Sacramento could put a camera at an intersection, they must put up a sign 200 feet before the intersection notifying drivers it is there. New installations require a 30-day warning only period before they can start issuing red light camera tickets. Even then, a law enforcement officer (LEO) must evaluate the video prior to mailing the ticket.
A specially trained LEO with experience must view the video and still photographs to ensure the driver is visibly recognizable. Remember, it is the burden of the state to prove guilt. If the driver cannot be recognized, a judge could dismiss the ticket. Likewise, the owner of the vehicle, when issued a ticket in which they cannot be conclusively recognized,  does not have an obligation to prove it is not them or tell law enforcement who was driving. 
Every situation is different, and drivers should consult a traffic ticket lawyer before deciding to challenge the ticket in court. However, even when there seems no defense, there are always possibilities. If you're not eligible for Traffic Violators School (TVS), if convicted, the DMV will assess one Negligent Operator Treatment System (NOTS) point. 
NOTS, the Basics  
The DMV is authorized by the state legislature under CVC 12810 and 12810.5, Issuance and Renewal of Licenses, to assess NOTS points to drivers convicted of violating the state's traffic laws. Paying a fine is the same as pleading guilty or getting convicted. The significant difference between 12810 and 12810.5 is the latter applies solely to commercial driver's license (CDL) holders operating a commercial motor vehicle (CMV). CDL holders get assessed 50 percent more NOTS points than Class C drivers. For example, when a driver gets convicted of following too closely, a Class C driver would get assessed one point, while a CDL holder in a CMV would get assessed 1.5 NOTS points for the same offense.
According to the CVC, reckless driving, hit and run, speed contests, DUI, speeding over 100 mph, driving on the wrong side of the highway, and others are two or three NOTS points, while minor safety infractions and at-fault accidents get assessed one or 1.5 points.
Any driver who accumulates four NOTS points in one year, six in two, or eight within three years will get issued an "Order of Suspension/Probation." This fourth NOTS point identifies the driver as a negligent operator. However, they can request a DMV Hearing within ten days, and possibly get the decision overturned. Or a CDL holder could, at the discretion of the panel, get additional leeway of two points due to exposure. Based on the number of miles driven, a CDL holder could receive special consideration provided the four points were not solely from convictions in their private vehicle. Except for certain endorsement holders, especially HazMat drivers.
NOTS is an automated system that notifies drivers of points assessed against their motor vehicle driving record (MVR). When a driver accumulates two points or gets convicted of a two-point violation, the DMV issues written warning. Three points will trigger a Notification of Intent to Suspend. However, once a driver reaches four points, they must request a DMV Hearing, attend, and have points removed from their MVR, or receive a six-month suspension with concurrent probation of twelve months.
Any further violations, failure to appear, or accident (regardless of who is at-fault) during the suspension or probationary period would gain another six/twelve month period of suspension, and another would result in a revocation of license. A revocation is different than a suspension in that the driver would have to reapply, not just pay the reinstatement fee.
How Much Is a Red Light Camera Ticket in Sacramento?
The base fine for a red light camera ticket in California is $100 if convicted, but after adding the fees, surcharges, and penalties the fine is nearly $500 depending on the county. And, if you are eligible and choose to attend TVS, the court clerk will add another $60-65 for the privilege of attending. Then you must pay the tuition to the school, which starts at $15 for an online course,  and you might have to pay for a proctor to administer the final exam. An in-class course ranges between $50-100. 
Therefore, your red light traffic ticket could cost $600 or more. But the fine is just the beginning if you're not eligible for TVS. When your auto insurance company discovers your conviction at renewal, they will revoke your "good drivers' discount" and put you in a higher risk category for 36-39 months until the conviction gets removed from your license. TVS, unlike the myth, will not dismiss the ticket. It will only keep it confidential. You will still need to pay the fine, and you will get assessed the NOTS point.
That increase in auto insurance will quite likely cost the average CA driver around $1500 in addition to the fine. About $500 per year that the conviction remains on your record. You would be better off to consult a traffic ticket attorney. Even if they can't get it dismissed, they might get a reduced, no-point conviction where you pay a fine, but get no points assessed.
Consult a Traffic Ticket Attorney Who Practices in Kern County 
When you get a red light camera ticket in the mail or any traffic violation, call our office in Bakersfield to consult with knowledgeable and experienced traffic attorneys licensed to practice in Bakersfield. Call Bigger & Harman at (661) 349-9300. Se habla Español (661) 349-9755. 
Although we cannot get a dismissal or reduced no-point conviction in every case, we have a solid reputation for success in Traffic Courts across California. 
Send us an email, attorney@biggerharmanlaw.com.