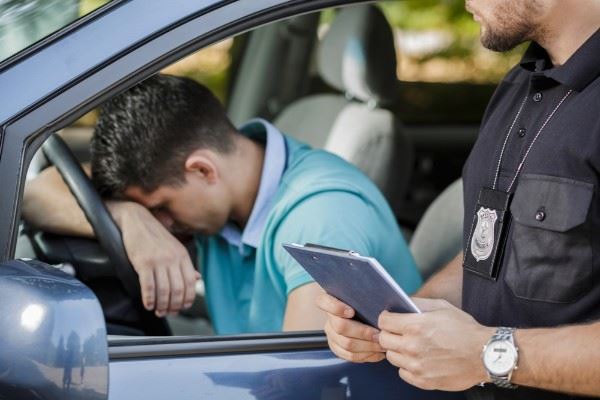 In CA, a speeding ticket can lead to a fine ranging from $235-2600. However, the fine is only the beginning. For everyone, the most significant expense when convicted of a speeding ticket is the increase in insurance premiums. Regardless of how long you have been driving, one ticket can raise your auto insurance an average of $362 annually. However, young men between the age of 16 and 24 get the most speeding tickets out of any age group, and thus, pay the most for auto insurance. A conviction or paid fine for them often results in doubled or tripled premiums. 
Speeding Ticket Statistics
You might think that sexist, but the facts remain, women get 50 percent fewer tickets overall than men. Another stunning statistic about women is they are 37 percent more likely to contest a speeding ticket. According to the Bureau of Justice Statistics (BJS), the reason given for 46.5 percent of law enforcement initiated traffic stops in 2017 was for speeding. Of those nearly 41 million speeding tickets, 87 percent said it was justified. 
Perhaps, that is part of the reason why 95 percent of ticket recipients do not challenge their ticket in court. Even though the BJS states out of the five percent who fight their tickets with an attorney, 95 percent of those win a dismissal or reduced penalty. 
Auto Insurance Facts
The 16-year-old male driver in CA averages $7,656 annually. Thanks in large part to Proposition 123, after three years of driving experience with a clean record, at 19, their premium averages $4,720. A near $3,000 difference. Proposition 123, a CA citizen initiative, mandates insurance companies provide a 20 percent discount to drivers, regardless of age, with three years driving experience. By keeping a clean motor vehicle driving record (MVR), by the time the driver reaches age 25, their average premium is down to $ 2,609. 
Of course, these numbers are averages and other factors affect your auto insurance premium. The most significant effect is your MVR, but others include:
Zip Code 
Age 
Gender 
Marital status 
Claims
Miles driven to work or school   
The burden of proof is on the state, consult a speeding ticket attorney whenever you get ticketed. Ninety-five percent of the time you will get a dismissal or reduced penalty according to statistics. For a young male between 16 and 24, that could save you and your family as much as $15,000 over the three years that speeding ticket conviction will stay on your MVR.   
Consult a Speeding Ticket Attorney Who Regularly Practices in Barstow, CA
To talk with a speeding ticket attorney near Barstow, CA, call Bigger & Harman (661) 349-9300. Se habla Español (661) 349-9755. Despite our office being in Bakersfield, we frequently represent clients in Barstow, particularly those with 100+ mph speeding tickets. 
There must be something about the open desert that makes young males step down on the gas harder. The money you could save from the dismissal of a 100+ mph speeding ticket could buy a new car. Even a ten or fifteen mph over the limit conviction could cost thousands in increased insurance premiums and a smear on your record. 
Send us an email, attorney@biggerharmanlaw.com.