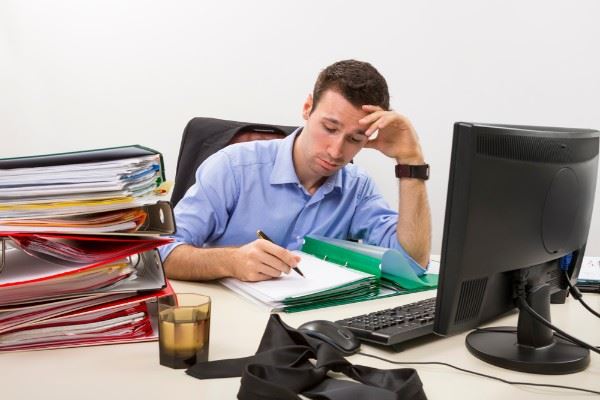 In fact, the title could just as easily read, not all attorneys are equal. The role of a traffic attorney is made more difficult by the pace of traffic court. Many of the traffic courts in Los Angeles County, like Chatsworth, Inglewood, Santa Monica, and roughly a dozen others, process a considerable number of traffic tickets per session. You could spend six or eight hours in court waiting, only to have your ticket decided in ten minutes.
Chatsworth can be particularly busy due to the many speeding tickets for truckers and others caught speeding on the I-5 "Grapevine" north of Los Angeles. Many also go to Lamont in Kern County, as well. 
Up in the Tejon Pass area, where the grade can reach six percent, there are 35 and 40 mph speed limit areas for truckers and others subject to CA Vehicle Code (CVC) 22406, Speed Laws and CVC 22348 paragraph C. CVC 22348 establishes designated lanes for those required by 22406 to drive a maximum of 55 mph statewide.    
The speed limit there can change quickly, and if you're in the second lane you might not even see the sign because of all the high-profile vehicles in the first lane. Even though these truckers drive that route to Oregon, Washington State, and up to Canada frequently, they too might miss the sign. When they get a ticket, they must fight it because driving is their livelihood. Just one moving violation conviction can mean termination and difficulty finding a new driving job. 
Traffic Attorneys
Traffic attorneys are in traffic court most of their day. They hear all the cases and know what works with which judges. Which law enforcement officers (LEO) testify and which are scheduled for transfer or retirement. When they're not in the office drafting request for dismissals or reductions, they are in the courtroom. 
Going to law school does not make you a good traffic attorney. Sure, you have to have a degree and pass the bar, but you become a traffic attorney in the courtroom. Lawyers who accept any case that pays do an injustice to their client and their own reputation. 
When to Seek New Counsel
When an attorney stops answering your calls and emails and your court date is approaching, you should discuss your circumstances with another attorney. This, unfortunately, happens with some attorneys who take on too much. They get busy with a big case and neglect yours. This is not acceptable. If you or an attorney do not appear in court, it is another violation. CVC 40508, Release Upon Promise to Appear makes a failure to appear (FTA) a misdemeanor. 
Before selecting a traffic attorney, you should check Yelp for reviews and complaints. Although attorneys cannot please every client, the majority of comments should be positive. Two other forums to consider for attorneys are Avvo.com, the preeminent national online authority for attorneys, and Nolo.com.
Consult a Traffic Attorney About a Ticket in Los Angeles County
A competent and knowledgeable traffic attorney will not take your case lightly, and you shouldn't either. If you're not getting what you paid for, call another attorney, call Bigger & Harman (661) 349-9300. Se habla Español (661) 349-9755.  
We are proud to represent the California drivers in LA Traffic Courts. We do our best to protect the rights of drivers because we know you need your driver's license to go back and forth to work, take the kids to school, and all the errands that go with a busy life in Southern California. Don't let an attorney give you the runaround, give us a call and let's discuss your situation.   
Send us an email, attorney@biggerharmanlaw.com.