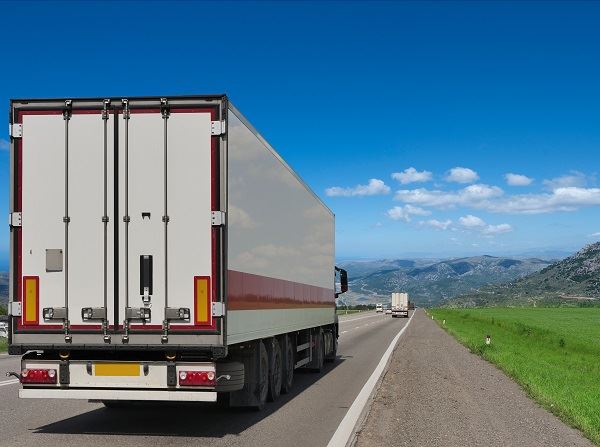 The Transportation Security Administration (TSA) Hazmat Threat Assessment Program makes it very difficult to get a new hazardous material (HazMat) endorsement (HME) on your commercial driver's license (CDL) or transfer that endorsement to another state. The list of disqualifying crimes is longer than most of our legs. However, the program rules do state, "no driver will be disqualified for minor roadside infractions or placarding violations." Which indeed is a good thing because the list of misdemeanor violations for explosive and HazMat haulers is extensive as well. 
In fact, the Code of Federal Regulations 49 (CFR) lists 360 misdemeanor violations for everything from smoking while loading or unloading explosives (probably not the smartest thing to do anyway) to the basic description of hazmat not in the proper sequence, or not having the right route map. 
Misdemeanor Violations of Log Books 
The electronic logging device (ELD) was supposed to eliminate most log book violations, though that's far from true.However, many "form and manner" violations will be reduced due to the ability to permanently enter data such as fleet headquarters address, vehicle & trailer number, etc. 
Form and manner violations make up 25 percent of all hours of service (HOS) violations, so naturally, these should be reduced. One driver was heard saying, "Of course, they'll be fewer form and manner violations, ELD doesn't have sloppy writing." 
A quote by Cynthia Quarterman, the Pipeline and Hazardous Materials Safety Administration (PHMSA) administrator, about hauling hazmat goes, "When someone breaks the rules, it puts us all at risk. The consequences for doing so should be substantial enough to discourage misconduct."It is usually not misconduct that gets drivers in trouble, but rather lack of knowledlge or an oversight. Drivers that haul explosives and hazmat over the same route time after time might not even realize their route map is NOTthe latest approved by CHP.  
CA Vehicle Code (CVC) 31611, Transportation of Explosives requires, "…the latest map showing the routes which are to be used for the transportation of explosives which has been furnished for the vehicle by CHP…"or face a misdemeanor violation with a possible base fine of $1000, which after state and county assessments is around $4,175. A missing or invalid map does not have any Negligent Operator Treatment System (NOTS) points. However, wrong routes or unspecified stopping has 3 NOTS points.   
Likewise, failure to comply with the HOS regulations while hauling hazmat is a misdemeanor violation under CVC 34506 (a & b), Safety Regulations.If convicted, there is a base fine of $500, with assessments totaling around $2,125 and 1.5 Negligent Operator Treatment System (NOTS) points.
When you have been charged with a misdemeanor violation while hauling explosives or another hazmat, you should consult with an attorney before making any statement to law enforcement or officers of the court.
Criminal Defense Attorneys Who Practice in San Bernardino County
Call Bigger & Harman, (661) 349-9300, for a free phone consultation when charged in San Bernardino County, including I-15 in Barstow, which is a problem spot for many truckers. We handle other traffic citations as well such as equipment, overweight, or speeding violations. Give us a call before you decide how to handle a traffic ticket.
Se habla Español (661) 349-9755.
Send us an email, today attorney@biggerharmanlaw.com.
If you have any doubts, read some of their reviews on Avvo left by clients, such as this one by Mark, "I got a ticket for parking on an on ramp for a break. I didn't realize it was an offense but was cited for a non-emergency stop on freeway. The violation was going to carry 1 and a half points. Luckily, I found these guys on a Google search. They got my ticket reduced to a non-point violation. I'm very grateful for what they accomplished for me."
References:
The 2018 CA Commercial Driver Handbook .pdf
The 2018 California Superior Court Bail Schedule for Infractions and Misdemeanors.pdf
Code of Federal Regulations 49 (CFR) .pdf
CVC 
31611
, 
Transportation of Explosives 
& CVC 
34506 (a & b)