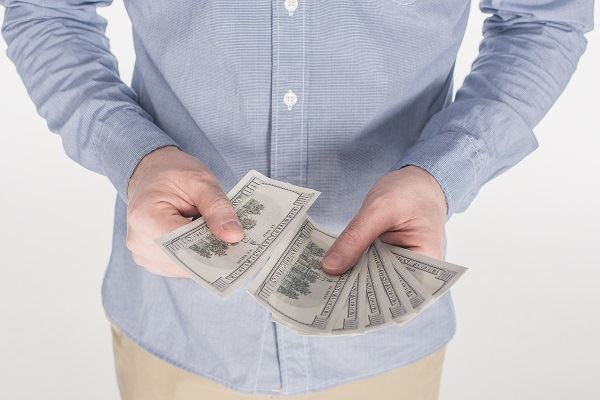 If you get caught speeding in Bakersfield, you might suffer sticker shock when the you attempt to pay your ticket. Have you ever gotten a ticket and wondered what exactly you might be paying for? Bakersfield is notorious for complicated payments for speeding tickets, as well as other types of accumulated fines. If this sounds like traffic tickets in Bakersfield are high, you would be wrong, sort of, at least concerning the base ticket. In Bakersfield, for speeding less than 15 mph above the speed limit, the fine is $100, but the end ticket could easily get up toward $500 total. This is because, along with paying the base ticket fee from the state, Bakersfield adds another eight smaller fees to the total. There is no explanation for the additional fees on the ticket or paperwork included and without an attorney, you might never realize just how badly you are being overcharged.
The Cost of Speeding in Bakersfield Broken Down
Before Bakersfield has a chance to add additional fees to your ticket, California adds a 20%, or $20 surcharge to our ticket. Why? Nobody explains. Other fees tacked on include a county penalty assessment - $70, court facility construction fee - $50 and court operation fee - $50, a DNA ID fund fee - $50, even though a traffic conviction rarely requires a DNA test, an emergency services fee - $20 with additional $4 emergency med air transport fee, a criminal conviction fee - $35 (as if there needed to be something additional to the original state penalty fee) and the final insult of a $1 night court fee, regardless of the time of day or whether court was involved in your ticket. These additional fees end up going toward a variety of special interest funds distributed by the city and county, none of which are related to your traffic offense. This is a mild example of how bad the fines can be. Literally dozens of times each year people are charged thousands and made set up years of payment plans. If they miss a payment, they'll incur more fines and lose the license anyway, when they might have had the charges completely dismissed. All they needed is help from a good traffic attorney.
Don't Go in Alone
With an office only five minutes away from the Bakersfield courthouse, we'll be there for you soon after you call for help. You'll get the truth about what can be done about your ticket and you'll have the info to choose whether to hire us or just deal with the ticket on your own. You need to be careful to protect your driving record and your wallet when dealing with your speeding ticket in Bakersfield. With our representation and our understanding of the Kern County Amnesty program, we can likely get your citations reduced or dismissed. Don't just pay what the court demands. Come to us to be treated fairly.
Call real traffic ticket attorneys in Bakersfield
Call Bigger & Harman, (661) 349-9300 Se habla Español 661.349.9755.
Send them an email, today attorney@biggerharmanlaw.com.