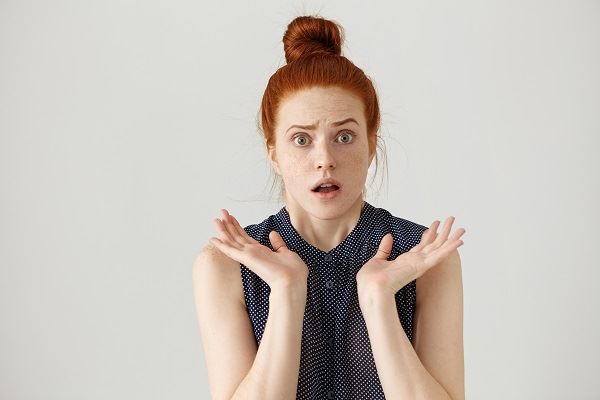 In the State of California, when you sign the ticket you legally agree to appear on the date and time specified, resolve the ticket before the court date, or get an extension. When you sign the traffic ticket, you are effectively being released on your own recognizance in lieu of bail. If you don't pay the fine before the court date, failure to appear is a violation of CA Vehicle Code 40508, Release Upon Promise to Appearand considered a misdemeanor crime, depending on the reason for the first ticket. Additional consequences for missing your day in court worsen with more penalties and higher fines.
Additionally, you may be found guilty in absentia, and a civil penalty of $300 added to your fine.
What Happens with a Failure to Appear
Although a traffic ticket seems to most like a minor issue, failure to appear could prompt one of these actions by the judge. You could face up to six months in jail or up to $1000 in fines for a misdemeanor charge. Avoiding appearing in court will cause the fine to grow and make life difficult for you. It is in your best interest to appear in court. Many of the penalties for failure to appear depend primarily on the violation for which you received the original ticket, but for other than minor traffic infractions you could receive:
A bench warrant for your arrest
Contempt of Court
License Suspension
Additional penalties and fines
A criminal record
As of 1 July 2017, California no longer suspends a driver's license because of failure to pay the fine, but you will be risking arrest instead. And, if you already have a suspended license, late fees, and civil penalties assessed on your ticket for a minor infraction, a traffic ticket attorney can likely get some of those removed for far less than the total.
Being late for court is the same as failure to appear if your case gets called before you or your attorney are physically present in the courtroom. If you are running late, call the court clerk before your case is to be heard and ask for a postponement. A phone call will not always work, but at least you tried. And, the call could help to avoid additional charges. Under Section 1214.1 of the CA Penal Code, the court may assess a civil penalty due to a failure to appear or pay the fine without good cause.
Defenses for Failure to Appear
Court dates and times that coincide with work or other personal events are not excusable. However, there are acceptable reasons for a failure to appear in court. Legal documentation is needed to prove these situations that prevented you from attending court. If any of these justifiable situations occur, the court should be notified to avoid legal actions against you.
Military duty
Confinement in jail
Hospitalization
It can be a misdemeanor crime to miss a court date in the State of California. You need to consider contacting a lawyer to represent you in court and explain the circumstances to the judge. Your attorney can show good cause and ask the court to cancel any additional charges. The best course of action is to consult with a traffic ticket attorney before you decide to ignore a ticket or fail to appear.
Your lawyer can help to reschedule or postpone a court date and argue against the additional fines or penalties. If you face financial hardship, they can ask for the court to consider your salary when imposing a fine or setting bail when you choose to plead guilty and request a trial date other than the arraignment date. Options include a reduced fine and payment in full or a preset arrangement of installment payments.
Speak with a Misdemeanor Traffic Attorney for Kern County
A failure to appear can change a minor charge into a serious criminal offense. Whether your failure to appear was unintentional or uncontrollable, if you agreed to appear in court and fail to do so, you will face additional penalties and increased fines. Always consult with a traffic ticket attorney about any ticket. In many cases, they can even get old charges of failure to appear set aside and get you driving again legally.
Bigger & Harman represent clients accused of minor traffic violations and misdemeanors in Kern County Traffic Court in Lamont, CA, and across the Central Valley area. Bigger & Harman, APC practice only traffic defense law.
Traffic court is vastly different than other court cases. You could wait for hours for your case to be heard, or it could be the first case of the morning and dispatched before you get there, leaving you with a failure to appear charge. When you are charged with a misdemeanor traffic violation such as hit-and-run, reckless driving, driving on suspension, or driving without a valid license, and you do not show up for court, a bench warrant could be issued. Don't risk it, consult with a Central Valley traffic defense lawyer.
For a straightforward analysis of your situation and options, call Bigger & Harman, (661) 349-9300. Se habla Español 661.349.9755.
Although each case is different, their fee is always a flat rate. That way, you always know how much the defense of your ticket will cost you, regardless of the hours spent or number of court appearances they must make to resolve your ticket.
You can also send an email, attorney@biggerharmanlaw.com. Explain your circumstances in as much detail as possible, attach a scanned copy of your ticket, and they reply as soon as they return to the office.
For traffic law updates, road closures, and legal advice visit the Bigger & Harman Facebook page. Read their bio, endorsements, and feedback on Avvo and Nolo, which are two internet attorney referral websites. Or, read client feedback on Yelp.
References:
CA Vehicle Code (CVC) 40508, Release Upon Promise to Appear
CA Penal Code 1214.1, Criminal Procedure Judgment and Execution