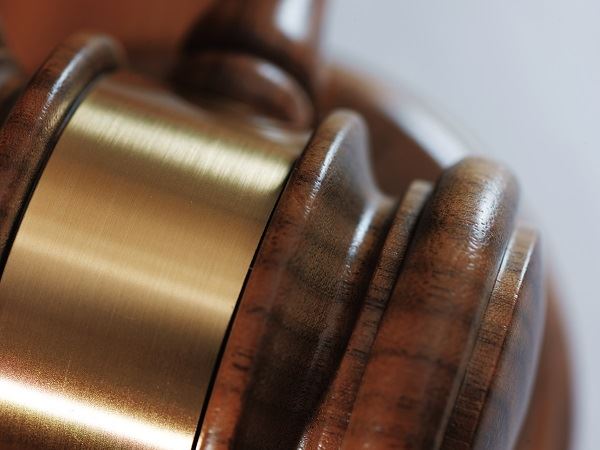 A wobbler offense in CA is a crime that can be prosecuted either as a misdemeanor or a felony, such as in traffic law, a hit and run violation. CA Vehicle Code (CVC) 20001, Accidents and Accident Reports, makes leaving the scene of an accident with injuries a felony offense. CVC Section 20002, with the same name, makes leaving the scene of an accident with only property damage a misdemeanor.
Likewise, a misdemeanor crime that could be prosecuted or downgraded to an infraction is commonly known in CA as a "wobblette" offense. Driving without a valid license is a misdemeanor crime under 12500, Drivers' Licenses, but if you forgot your driver's license (DL) at home, it could get reduced to an infraction or a "fix-it" or correctable offense. Other wobblette offenses include an exhibition of speed, CVC 23109; driving on a revoked or suspended license, CVC 14601.1; and a failure to appear (FTA), CVC 40508.
Wobbler Offense Consideration Factors
The prosecutor has the discretion to charge the defendant with a misdemeanor or a felony based on some or all the following:
Crime or injury severity
The defendant's demeanor or cooperation
The defendant's criminal record
The age of the defendant
Eligibility for probation or time already served
The strength of evidence
Victim restitution
Likewise, the judge can consider the same factors at the preliminary hearing, or before sentencing to reduce a wobbler offense to a misdemeanor. Say there were only minor injuries in a hit and run accident, the defendant turned themselves in, showed remorse, and made restitution; the judge is not bound by the prosecutor's decision to try the case as a felony. Additionally, after the presentation of evidence, the judge could decide to reduce the charge to a misdemeanor before sentencing.
Civil Compromise
A traffic ticket attorney could also present a "Civil Compromise" for consideration in the above scenario where the victim was compensated and agrees the defendant should not be prosecuted. Although the prosecutor and the judge are not bound by a civil compromise, when trying to get a wobbler offense reduced to a misdemeanor from a felony, a good lawyer will present this as a strong argument and may even file it as a motion for dismissal.
Wobblette Offenses Consideration Factors
The same factors that a prosecutor and judge use to reduce a wobbler offense from a felony to a misdemeanor can be used by a skilled traffic ticket attorney when their client gets charged with a wobblette offense. Although CA traffic law states driving without a valid license or with a suspended license, an exhibition of speed, and an FTA are misdemeanor crimes; these are also wobblers.
A skilled traffic ticket attorney will ask the prosecution to consider factors that favor their client if the defendant agrees their case should get tried as an infraction rather than a misdemeanor. Many would ask why a defendant wouldn't want it reduced to an infraction. But according to CA Penal Code, the defendant must agree because their trial rights are different. For instance, an infraction does not have the benefit of a trial by jury, nor a public defender, so an insolvent or destitute defendant might prefer a misdemeanor trial, even though it could lead to jail time and a criminal record if convicted.
Traffic Ticket Defenders for Drivers in Kern County
Call Bigger & Harman, (661) 349-9300, if you receive a ticket or violation for a wobbler offense or a misdemeanor traffic ticket, which could be an infraction. We will do everything possible to get your charges reduced to a misdemeanor or infraction before the court date. We exclusively practice traffic law in CA traffic courts throughout Central California and have obtained dismissals and reduced charges for Kern County drivers in Bakersfield and Mojave, CA.
Give us a call before you discuss the charges with law enforcement or an officer of the court. The initial phone consultation is free, and if you decide to hire us, we will represent you using a flat fee, so no matter how many court appearances or how many hours we must devote to your case, the price is the same.
After the initial consultation we can also communicate by email, attorney@biggerharmanlaw.com. This will make it easier for you to send and receive documents. Whatever means of communications, we will always keep you updated on the progress of your case.
Visit the Bigger & Harman Facebook page to get traffic updates and information, client comments, and traffic law advice.
Avvo, Nolo, and Yelp websites also provide client comments, feedback, and endorsements for your consideration if you need further assurance concerning our legal service.
Se habla Español 661.349.9755.
References:
CVC 20001, 20002, 12500, 23109, 14601.1, & 40508
The 2018 California Superior Court Bail Schedule for Infractions and Misdemeanors.pdf