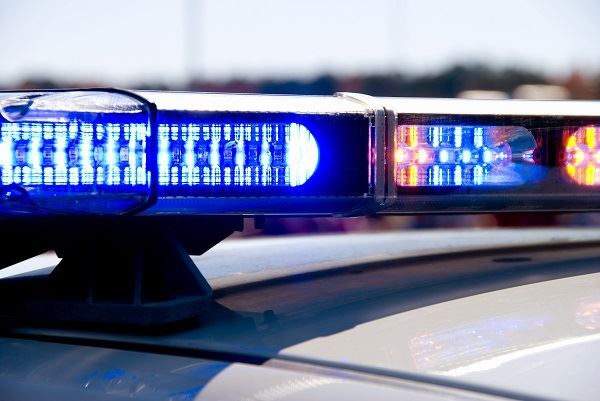 Most traffic tickets can be resolved by paying the fine and attending traffic school if eligible, which will keep the ticket confidential so that your insurance premium does not increase. However, misdemeanors and felonies such as hit and run, reckless driving, driving while under suspension, or failure to appear (FTA), have a mandatory court appearance, and most CA counties mandate a court appearance for speeding 25+ mph over the speed limit. Likewise, the major infraction of speeding 100+ mph has a mandatory court appearance.
Additionally, all moving violations charged to minors require a court appearance scheduled in juvenile traffic court on the first and third Wednesday afternoons each month. Your courtesy reminder will contain the date and time of appearance.
You are not eligible to attend traffic school for any of these. You can, however, attend traffic school with the judge's permission for speeding 25+ mph over the speed limit. This usually requires the assistance of a traffic ticket attorney.
Most people when they hear "attorney" or "lawyer" automatically go into the mode of thinking that lawyers are too expensive, and it will cost more for the attorney than the fine. When there is a mandatory court appearance, nothing could be further from the truth.
The Actual Cost of a Mandatory Court Appearance
There are two considerations which make a mandatory court appearance inconvenient and, in many cases, much more expensive. For starters, in the case of felonies, misdemeanors, and major infractions, you should very seriously consider hiring an attorney because you are facing severe penalties, including possible jail time. At the very least, with any traffic ticket, you should consult with a local traffic ticket attorney.
Secondly, the money you spend on a lawyer will probably be made up by the savings you will realize from reduced insurance costs, and if your case gets dismissed, your insurance will not go up. The average Californian pays $1960 annually for auto insurance. A conviction for speeding 25+ mph over the speed limit or over 100 mph can easily double or triple your insurance premium if your insurer decides to continue insuring you.
Even a second ticket for a minor infraction within an eighteen-month period can make you ineligible for traffic school. Once your insurer sees the conviction when you come up for renewal, you will no longer be eligible for the 20 percent "good driver's" discount. Plus, they will likely add another 25 percent for the additional risk. That means you will pay about $800 more per year. A minor infraction stays on your motor vehicle driving record (MVR) for 36-39 months, and your increased insurance rate will not go back down the entire time, meaning you will pay an additional $2400 just for increased insurance during that three-year period, plus the fine. Do you still think a lawyer's too expensive?
Lost Wages
Another point to consider is your lost wages. A contested violation will normally take two or more court appearances. And, since courts usually operate between 8:30 am and 4:30 pm, you will likely miss two days of work. Yes, some counties have night court, and you can apply for one of those. However, in Kern County, night traffic court is only available in Bakersfield, not Mojave. Night court is the second and fourth Wednesday of the month, starts promptly at 5:30 pm and usually concludes before 7:30 pm, and you must have an appointment. A justification for day workers and students is required.
However, hiring a traffic ticket lawyer could exempt you from appearing. It could also result in a dismissal of charges or a reduction in penalties, which will save you a lot of money in the long run, and you won't have to miss any work or classes.
Traffic Ticket Defenders Who Defend Drivers in Mojave, CA
When you have a mandatory court appearance for a traffic violation, call Bigger & Harman, (661) 349-9300. From their office in Bakersfield, Bigger & Harman have represented many Kern County residents with traffic violations.
Although most commercial driver's license (CDL) holders don't get caught up in violations requiring a mandatory court appearance, since driving is their livelihood, they must fight every ticket. They know they need legal representation that will fight ferociously for their rights, and many turn to Bigger & Harman for that very reason.
Read some of the nearly 100 comments from satisfied clients on Yelp, such as this one from Johnny U. in Los Angeles, "Got a speeding ticket on the way to Bakersfield as a CDL driver which potentially could get me 2 points and license suspension. Luckily, I found Paul and Mark on Yelp and could not be happier! The guys were very thorough and available from day 1. I could always reach them via phone call which is amazing for busy attorneys like them. Not only I got my ticket dismissed, but the bail bond was also refunded!! If you ever get a ticket in Bakersfield and want professional, honest attorneys hire Paul and Mark, they're the best you can find in the area!!" Or, check their Facebook review page for even more.
Send them an email with specifics of your case, attorney@biggerharmanlaw.com, include everything you can remember because you never know which detail might be the technicality or fine point that could get your case dismissed. Also, send a photocopy of the ticket.
Avvo and Nolo are two of the country's premier legal defense websites and provide endorsements, comments, and licensing information about attorneys.
Se habla Español 661.349.9755.
References:
The Kern County Superior Court Traffic Division website
The 2018 CA Driver Handbook .pdf
The 2018 California Superior Court Bail Schedule for Infractions and Misdemeanors.pdf