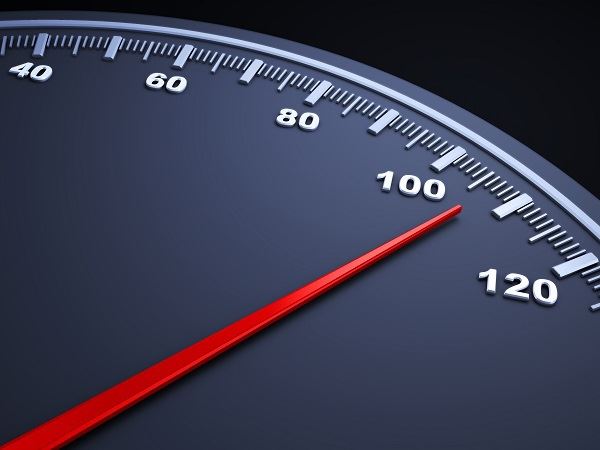 Although Hanford, CA, in Kings County lies between I-5 and Highway 99, Hanford Traffic Court snares many drivers caught driving 100+ mph. A traffic ticket under CA Vehicle Code (CVC) 22348 (a), Speed Laws, is a major infraction and has four penalties that are not well-known by the average California driver.
Indeed, everyone knows that a person convicted of driving "at a speed greater than 100 miles per hour" will receive a significant fine. Very few, except those who have received such a conviction, know the base fine is between $300 and $500. However, when you add the ten additional fees, surcharges, and assessments, the total fine is $900 to $2600 for a first offense.
A second speeding 100+ mph conviction within three years will lead to a base fine of $750, with the added fees it could total $3,080, and a third within a five-year period of two other convictions will have a base fine of $1000, and a total of more than $5,000.
Other Consequences for Speeding 100+ MPH Beyond the Fine
The fine is merely the tip of the iceberg when it comes to a conviction for speeding 100+ mph. The second little-known penalty is a mandatory court appearance. A mandatory court appearance when you choose to fight the ticket without legal representation can cause you to lose two or more days of work or school. Even if you have paid sick days or personal time, if convicted, your boss will likely find out, and you could be passed over for promotion or positions of greater responsibility. However, you can waive a mandatory court appearance with representation by legal counsel, and if your case gets dismissed, your boss need never know.
Another consequence is the judge has discretion to suspend your driving privileges for 30 days. Many drivers who believe they can represent themselves, soon hear the judge state, "Guilty, hand your driver's license to the bailiff and pay the fine. Your license is suspended for thirty days effective immediately." If you are not a Hanford resident, the judge might make the suspension effective on Saturday after a Thursday court date to allow you to get home. However, you will still need to plan for transportation to and from work or school.
The third, not widely-known penalty triggers the fourth. The DMV will assess two Negligent Operator Treatment System (NOTS) points against your motor vehicle driving record (MVR), which will remain there for seven years. When your auto insurance comes up for renewal, the insurance company will significantly raise your premium or deny renewal. The premium increase will likely double or triple what you are currently paying.
The average Californian pays $1960 annually or about $165 per month. Imagine paying $330 to $495 per month, or $3,920 to $5,880 annually. Some will choose to carry just the minimum after that drastic increase, but if your car is not paid off, you may not have a choice.
When you get ticketed for speeding 100+ mph out there on I-5 or Highway 99, you should consult with a local traffic attorney to possibly avoid these consequences and a mandatory appearance in Hanford Traffic Court.
Hanford, CA, Traffic Court Ticket Defenders
Call Bigger & Harman, (661) 349-9300, and discuss your speeding 100+ mph ticket. Bigger & Harman only represent clients with traffic tickets. They have defended the driving privileges and legal rights of thousands of CA residents. They are familiar with all facets of traffic law because that is the only area of law they practice.
Send an email, attorney@biggerharmanlaw.com, or if you're on Facebook, send a private message to our Facebook page. Include a scanned photocopy of the ticket, and a detailed summary of your stop. Several legal technicalities exist for speed traps, radar and lidar enforcement, and other procedures. Your legal rights may have been violated, and that may trigger a dismissal or reduced charge.
If you're undecided, go to Avvo, Nolo, or Yelp and see what your friends and neighbors are saying about the legal service they received from Bigger & Harman, APC.
Se habla Español 661.349.9755.
References:
The 2018 CA Driver Handbook .pdf
CVC 22348 (a), Speed Laws
The 2018 California Superior Court Bail Schedule for Infractions and Misdemeanors.pdf