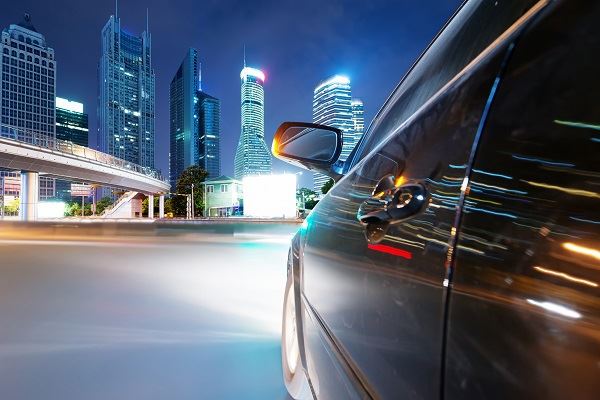 Costs in Fines for a Speeding 100+ Conviction
The cost of a conviction for 100+ mph is a lot more than it would appear initially. Even though the fine according to CA Vehicle Code (CVC)22348, Speed Laws a first conviction should not exceed $500, it does, by a lot. In fact, a speeding 100+ fine will cost between $900 and $2600 after adding the state and county surcharges, penalties, and assessments and that's just the beginning.
Increased Insurance Premium
The conviction also includes a two-point DMV assessment of Negligent Operator Treatment System (NOTS) points, which when discovered by your insurance company at your next renewal and for a minimum of seven years after. Your "good driver's" discount is gone so that it will cost you 20 percent more than before, and then, your insurance company will assess the added "risk" attributed to driving 100+ mph, and they will raise your premium accordingly if they decide to keep you as a customer.
Imagine paying double or even triple what you are now. Say you are currently paying $1500 per year for your auto insurance, after a speeding 100+ mph conviction, your insurance could cost you $3000 or $4500 per year.
Possible Missed Work
A speeding ticket for 100+ mph comes with a mandatory court appearance. You or your attorney must make an appearance in traffic court, and unless you hire an attorney, you will lose a day's pay. Of course, the wise choice would be to hire an attorney. This is a major infraction with very serious consequences; you do not want to take the chance with a traffic court judge and hope that judge will be sympathetic. If you hire a traffic ticket attorney, they can represent you in court, so you can go to work as if nothing has happened. If the attorney can get the ticket dismissed, no one needs to know, and you can keep your reputation as a responsible adult intact.
A 30-Day License Suspension
CVC 22348 (b) (1) states, "…The court may also suspend the privilege of the person to operate a motor vehicle for a period not to exceed 30 days…" some courts in the central valley regularly suspend for first time over 100 MPH offenders.
Therefore, a driver with a Thursday court appearance could hear the judge say, "Your 30-day suspension will start as of 5 pm Saturday, so you will have time to get home and make arrangements for work on Monday. Pay your fine to the Court Clerk."
Therefore, the cost of a speeding 100+ mph conviction can be much more than just financial, although that cost is prohibitive. Do not go it alone, consult with a local traffic ticket attorney.
Consult a Central Valley Traffic Ticket Defense Team
When you are handed a speeding ticket for over 100 mph, you are facing a severe infraction of the CA vehicle codes, and the cost can be very significant. Over the course of the seven years a conviction would stay on your record, it could realistically cost you thousands more than the cost of the ticket. Your best bet is to hire a traffic ticket defense lawyer. In Kern or Kings County, call Bigger & Harman for a consultation, 661-349-9300, or send an email: attorney@markbigger.com.
Bigger & Harman are in Central Valley traffic courts defending clients with tickets on a near daily basis and know the technicalities and law changes that could save you thousands in fines and increased insurance premiums by obtaining a reduced charge or a dismissal of the 100+ mph speeding ticket.
You can even contact them on Facebook. As Angel Ochoa so aptly put it on Facebook, "Thank You Bigger & Harman, APC. They help me Reduce My 100+ mph ticket from a two point to one point, no driver license suspension." Just send them a message with the details of your ticket and they will respond with help. Get the legal advice and counsel you need, get Bigger & Harman.
When you need more reassurance, that they are the best, read the comments from their clients on Yelp and Avvo. Avvo is one of the leading Legal Advocate websites in the USA. As their Nolo.com bio states, "The cost of insurance can skyrocket with just one ticket on your record. Our firm is dedicated to keeping your record clean."
Se habla Español 661.349.9755.