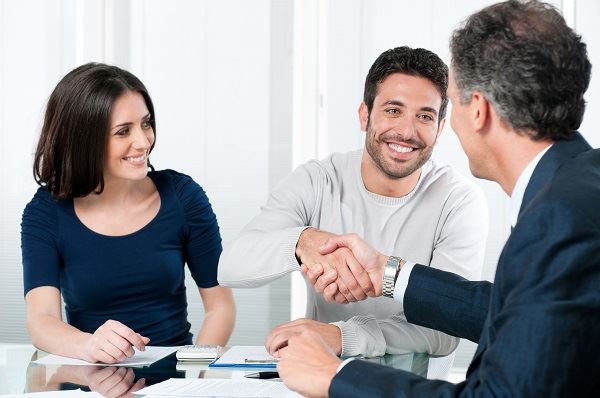 If you chose to hire an attorney to fight a traffic ticket, you are doing better than 95 percent of your peers who simply choose to pay the fine, guilty or not and regardless if their rights were violated by law enforcement officers (LEO) who are not experts at law in the first place. That's why there are lawyers, who spend the better part of every day in traffic court hearing traffic ticket cases or writing requests for dismissal of tickets whose clients were not guilty of the charges against them or their rights were violated by speed traps or other points of law. Just because you were unfortunate enough to hire a lawyer who was not familiar with traffic law, does not mean you should just fold the tent and give up.
Traffic Law & Traffic Court
Say you hired "Cousin Vinnie" who's a great divorce lawyer to represent you in traffic court. That was likely your first mistake, being outstanding in one area of law does not transfer to traffic court. There is no other branch of law like traffic law or traffic court. Due to the sheer volume of cases a traffic court hears in one day, everything is rushed, and very few drivers without a traffic attorney stand much of a chance of being adequately heard in traffic court.
Traffic Attorneys
A traffic attorney knows the elements of the CA Vehicle Code (CVC) that the State must prove to find you guilty of that violation. They break down each statute into smaller pieces to see if there is any portion that can be contested. I'll use CVC 22107, Turning and Stopping and Turning Signals as an example. It states, "No person shall turn a vehicle from a direct course or move right or left upon a roadway until such movement can be made with reasonable safety…" What is reasonable is subjective and open to interpretation. Therefore, LEO makes a judgment call and issues you a ticket even though you use your turn signal, it was the LEO's opinion that you did not signal your intention soon enough. The Code goes on to state, "…then only after the giving of an appropriate signal…" What is appropriate? How long before making the lane change is adequate to signal your intentions? A good traffic attorney can argue these points because they are not objective and subject to interpretation. If the law stated you must signal your intention 100 meters before making a lane change and you drove only 50 meters after signaling before making a lane change, it is no longer open to speculation. You broke the law.
Consult with a Traffic Attorney
Guilty or innocent and whether another attorney failed previously is irrelevant when it comes to traffic law. The only point to be considered is whether the traffic attorney feels they can get your charges reduced or dismissed. Call Bigger & Harman for a consultation, 661-349-9300.
You can now contact Bigger & Harman on Facebook, so send them a personal message with the details of your case, or send in an email:attorney@markbigger.com. You will normally receive a reply the same day unless they are in traffic court and then it may be later in the evening or the next day, but they will reply as soon as possible.
If you need reassurance about how good our traffic lawyers are you can refer to the client comments on Yelp and Avvo. Avvo is one of the leading Legal Advocate websites in the USA. Or, consider Nolo.com, a renowned legal website where Bigger & Harman have a 4.7 star rating out of a possible 5 stars.
On Facebook, Rolan Gomez wrote, "Thank you, Mark and associates, I am a commercial driver and got a ticket in a commercial vehicle 66+ on 35 on the grapevine, I came to them as a second chance my previous attorney only got me a bench warrant Mark lifted the warrant and my ticket reduced to no points parking infraction thank you so much from myself and family."
Se habla Español 661.349.9755.