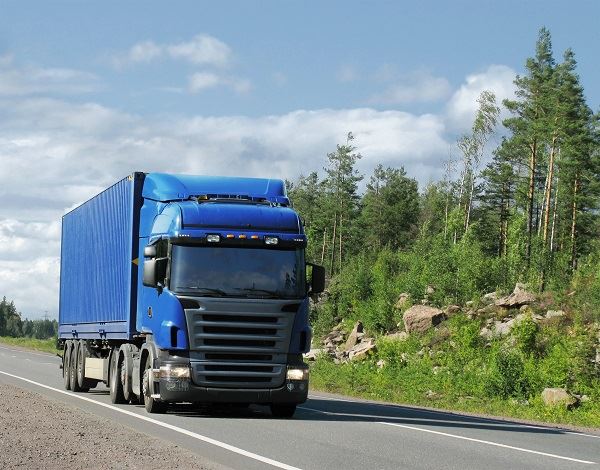 CA Vehicle Code (CVC) 35550 – 35558, Axle Limits, basically prescribes that no more than 20,000 pounds shall rest on any axle and no more than 10,500 on any tire. Additionally, two sets of tandem axles shall not carry more than 34,000 pounds each. These are gross vehicle weight rating (GVWR) limits, meaning every portion of the truck, cargo, passengers, and driver included. At times, you will hear some people refer to curb weight, which is the vehicle only, without the driver, passengers, or cargo. In this article we will discuss GVW, not curb weight. An overweight truck can cost $1.00 per pound in fines for convicted violators. Although it is not exact, it is a good way to estimate your fine. And, after you estimate the fine, you should contact a traffic ticket attorney.
Exceptions for an Overweight Truck
According to CVC 35551.5, there are exceptions to the axle weights for overweight trucks, such as for livestock loads since it would be too difficult to ensure the animals don't huddle together to put more weight one wheel. Other exceptions include:
· Vehicle transports
· Dump trucks
· Cranes
· Buses
· Concrete mix trucks
· Non-commercial vehicles
· Public utility vehicles
· Waste management or garbage trucks
· Tank trucks with a 1,500-gallon capacity
· Trucks that transport bulk grains or livestock feed
You can also refer to CVC 35551.5 to figure the maximum GVW for vehicles with consecutive axles 18 feet or less apart, or those more than 18 feet apart and the exceptions, such as fire trucks and some log haulers.
The exceptions in CVC 35553 are for vehicles preparing for loading and unloading, or near a loading platform if there is no intent to deceive law enforcement. And, CVC 35700.5 allows International shipping containers up to 95,000 pounds GVW. CVC 35701 speaks to the authority of municipalities to prohibit vehicles over a certain GVWR on their roads and highways if signs are posted, except licensed contractors required for construction and public utilities.
Why Fine Overweight Trucks that Haul Our Goods to Market?
Well, the first consideration is safety, if too much weight is placed on one tire, it could force the tire to blow. The second is the condition of state roads. Too much weight wears the road's surface causing degradation to the pavement. Therefore, how the weight is distributed becomes very important. The number of axles and the length between axles or groups of axles helps in that regard and preserves the state roadways.
In addition, when you drive an overweight truck on an Interstate highway, you are subject to Federal regulations as well. If you are ticketed for being overweight, it is a criminal offense, and the fines can be horrendous. You should consult with a traffic ticket attorney immediately. Your financial situation and career could depend on it.
Consult a Central Valley Ticket Attorney
A ticket and conviction for an overweight truck at $1.00 per pound can be expensive when you're talking about possibly thousands of pounds overweight. Call Bigger & Harman for a free consultation, 661-349-9300, or send an email: attorney@markbigger.com.
As Mark Turner wrote on Facebook, "I want to thank Paul Harman for the excellent job he did handling my traffic citation. He was courteous, professional and kept me informed every step of the way. It was a great experience and he was able to get my citation reduced from a moving to a non moving no point violation, and as a CDL holder my livelihood depends on my license. I was very happy with the outcome and my decision to use Bigger & Harman and would highly recommend them to anyone in need of traffic defense."
When you need more reassurance, that they are the best, read the comments from their clients on Yelp and Avvo. Avvo is one of the leading Legal Advocate websites in the USA.
Se habla Español 661.349.9755.