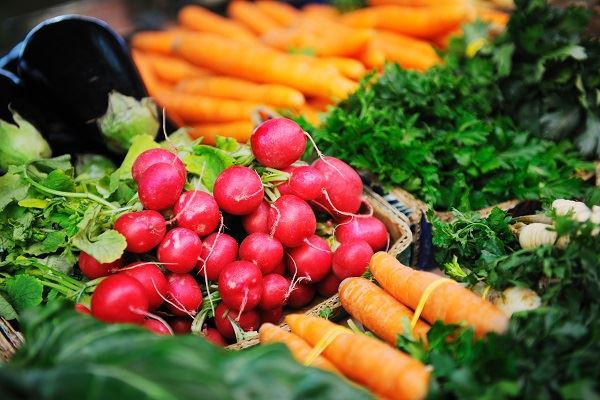 When hauling goods to the Downtown San Luis Obispo (SLO) Farmer's Market, moving goods north on 101, or east-west on SR46 or 58, take care trucking through SLO. The traffic courts in Paso Robles and SLO city collect significant fines from trucking companies and independents from overweight vehicles, special permit violations, and bad equipment. Flatbed trucking is the worst because when something moves even a little on the back, it's easy for a law enforcement officer (LEO) to spot, which will prompt an inspection.
Getting a Job Trucking
The commercial driver's license (CDL) program is regulated by the Federal Motor Carrier Safety Administration (FMCSA), which requires applicants to be 18 years of age or older. For interstate, or what is commonly known as over-the-road (OTR) trucking, and to transport hazardous material (HAZMAT) you must be 21 years of age. We will just go over some of the highlights. he first thing you should do is download a copy of the CA Commercial Drivers' Handbook for more in-depth instructions. You will find this manual invaluable for your career as a trucker.
To get a CDL, you must first obtain a commercial learner's permit (CPL). You must possess a CA driver's license (DL). Although there is no requirement to possess the Real ID, since it will be mandatory soon, you should apply for a Real ID CDL.
When you have had a license in another state, or under a different name, you must submit the Form DL 939 Ten-year history check with your application for the DL 44 CDL (must be an original form) at the DMV office. Check this alphabetized list for the office nearest you. You must also complete a Medical Examination Report (MER) Form MCSA-5875 to submit with your application.
On the day of your appointment, you will provide a thumbprint, have a picture taken, show your Social Security card or IRS document, show your DL, residency documents, pay the fee, pass the vision test, submit the completed MER, DL 939, DL44, and pass the written knowledge test.
After you have your CPL, you must drive with a driver licensed on the class of vehicle you will test on for the CDL driving test. Then make an appointment by phone in SLO, (800) 777-0133. Check this website for other areas. At your appointment, you must pass the pre-trip inspection in the class of vehicle you will test on, which you must bring. then you must pass the driving and skills tests. However, if your company has a license to certify, bring the Certificate of Driving Skill (DL 170) signed by your employer and you.
Now, you're ready to "Get Trucking!"
Trucking Explosives & HAZMAT
CDL endorsements for explosives and HAZMAT require fingerprinting, background checks, and a security threat assessment in addition to all the other CDL requirements. The Transportation Safety Administration (TSA) completes these requirements. You can make an appointment by calling 1-855-347-8371, or online.
Trucking explosives and HAZMAT is a precarious profession not just because the load is dangerous, but also due to the risk of expensive fines. There are four misdemeanor violations associated with hauling explosives: CVC 31609, failure to maintain inspection records; CVC 31611, missing or invalid route maps; CVC 31612, failure to display or carry shipping instructions; and CVC 31602 (a & c), improper or invalid endorsements, routes, or stopping. Convictions under CVC 31602 also receive three negligent operator treatment system (NOTS) points, which you're only allowed four within a 12-month period.
Truckers do not "fear the fine" as much as the repercussions of a conviction. Although some make a good living driving 50-60 hours within a one-week period, a $4,175 fine would throw a wrench in anyone's budget. However, the fines are secondary to their career. It is the ability to climb back in that rig and continue making a living to care for their families that concern most truckers. Whether they're hauling goods to market, HAZMAT or explosives, more often than Santa Claus, they're "making a list and checking it twice."
Consult a Traffic Lawyer for San Luis Obispo County
When truckers have permit violations or other tickets on Highway 101, 46, or 58 they need help and call Bigger & Harman most often, (661) 349-9300. They are the traffic ticket defense team most CDL holders call when they need to appear in Los Angeles, SLO, Santa Clarita, or Paso Robles traffic court. Send Bigger & Harman an email: attorney@biggerharmanlaw.com with the details of your citation.
Check the Bigger & Harman Facebook page frequently for road closures and legal guidance on CVC changes that could affect your driving record.
Gene P. wrote on Yelp, "My experience with working with the Bigger & Harman law firm was nothing short of excellent! I am an OTR CDL A driver and protecting my CDL is a top priority. Upon receiving a citation, I immediately contacted this law firm."
Read other reviews on Yelp, Avvo, or Nolo.com. Avvo and Nolo.com are legal websites which provide legal professionals a rating and allow others to leave comments and feedback. Bigger & Harman have a 4.7-star rating out of possible 5-star rating on Nolo.
Se habla Español 661.349.9755.
References
CA Commercial Drivers' Handbook
CA Vehicle Code, Sections 31600, Transportation of Explosives