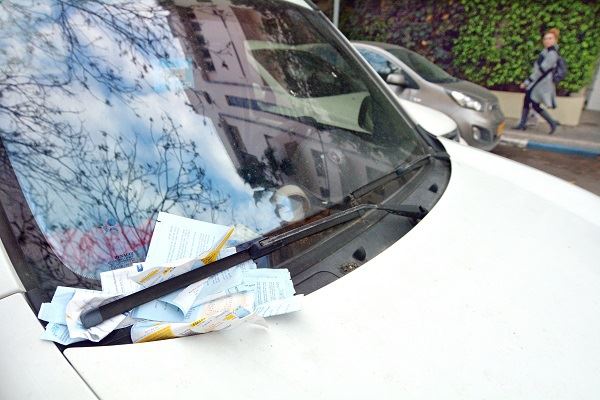 Before 1 July 2018 anyone with overpaid parking tickets must have paid those tickets before renewing their registration or driver's license (DL), or pay those tickets in conjunction with their registration or DL fees. However, Assembly Bill (AB) 503, Parking Violations: Registration or Driver's License Renewal, will change some provisions of the CA Vehicle Code (CVC) making it unlawful for agencies to present debts to the DMV without first providing notice of a payment plan for indigent residents.
Indigent residents are those who are eligible for financial assistance. However, there are other considerations listed in the amended version of CVC Section 40220.
The Person Behind the Change
State Assembly Member Tom Lackey of Boron, CA and more recently Palmdale, is a Republican representative of the people of Santa Clarita Valley (SCV) and Antelope Valley district area. Assemblyman Lackey faced some stiff opposition from the California Public Parking Association (CPPA) and others. They were able to get him to change some of AB 503 wording. However, he was able to get the Bill through both houses and signed by Governor Brown on 13 October 2017 with very little opposition from Assembly Members or State Senators.
Why the Change?
According to the Bill's sponsors, "It is sound public policy to remove barriers that prevent Californians from registering their vehicles." The Bill's language adds more reasons for the change such as, including the additional unpaid parking tickets to the price of registration as too high a burden for indigents. When an individual is unable to register their vehicle or renew their DL, it is a drain on State revenue rather than an addition. Before the Bill, those with unpaid parking tickets had no guaranteed solution or payment plan, nor any method of getting the penalties or tickets reduced.
Additionally, drivers who had unpaid tickets and fell behind on their registration, incurred further fines and penalties with no method to file the "affidavit of nonuse" necessary to keep the DMV from adding more sanctions, which would make the combined dues more than the registration fee.
What Are the Primary Changes?
Although the best method to understand and get answers about AB 503 is to read it thoroughly, these are some of the highlights. However, this commentary is not legal advice, and any specific legal question should be addressed on a case-by-case basis with a traffic lawyer.
CVC 12808.1, Issuance and Renewal of Licenses repealed, and Sections 4760, 40215, 21107.8, and 40220 is amended to allow indigent drivers with unpaid parking tickets to set up a payment plan to pay off their fines and added late fees within an 18-month period. Additionally, those drivers can file an "affidavit of nonuse" if the vehicle is not in operation.
Section 4760 is amended to say that the DMV shall not refuse to issue a renewal of registration or DL due to unpaid parking tickets and the exceptions to that policy.
The amendment to Section 21107.8 speaks to the regulation by cities and counties of "off-street" parking and what measures these agencies must take before sending parking fee invoices to the DMV or adding late fees. However, private entities cannot pass themselves off as a government agency to facilitate collecting a debt.
Section 40215's amendment discusses the time requirements, the prerequisites, training, qualifications, and objectivity of examiners in conducting the requested administrative hearing when a driver contests a parking violation or administrative fee. It further states an administrative panel will not charge those determined as indigent for the hearing. Others must pay the parking ticket first, but will be refunded if it is found to be unjust.
The changes to Section 40220 discusses the payment plan options an agency must fulfill before sending an itemized list of unpaid parking tickets and admin fees to the DMV for collection as follows:
1. Set up an 18-month payment plan of $25 or less per month when the total is less than $300.
2. Waives late fees and surcharges, except State penalties, but provides for reestablishing those fees if not paid after a one-time 45-day extension to resume payment.
3. Limits the plan's fees to $5 for indigents and $25 for others
4. Indigency filing within 60 days after a parking violation or ten days after an administrative hearing and requirements for the determination.
5. Provides for the renewal of fees and penalties for an individual's willful, fraudulent indigent claim.
6. Provides language for State Universities and Community Colleges exceptions.
Consult with a Central Valley Traffic Lawyer
When unpaid parking tickets mount up, it can lead to negative credit ratings and other legal problems. Consult with a Central Valley Traffic Lawyer to discover your options for these and other traffic tickets charges.
Although parking tickets seem inconsequential, the fines, late fees, surcharges, and penalties can add up quickly putting your good credit in jeopardy and lead to the DMV initiating credit collection proceedings, as well as DL and registration denial. Despite these new laws that will go into effect in July, drivers must meet their financial responsibilities or request an administrative hearing to fight erroneous tickets and fees.
Contact Bigger & Harman for a consultation regarding erroneous tickets or administrative charges before your credit is put in jeopardy or when your vehicle registration or DL issuance gets denied. Call (661) 349-9300, or send an email: attorney@biggerharmanlaw.com.
Se habla Español 661.349.9755.
Reference
Assembly Bill (AB) 503, Parking Violations: Registration or Driver's LicenseRenewal