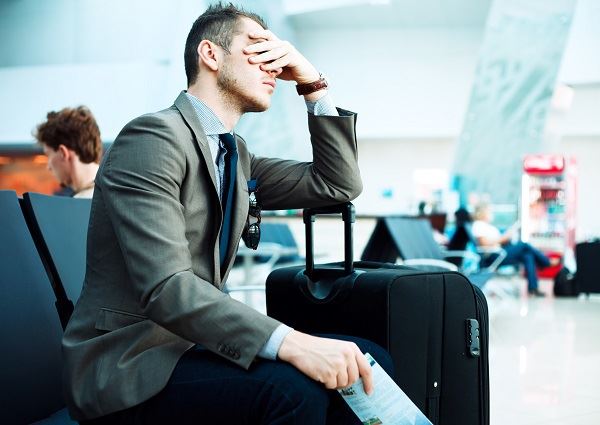 Californians can start applying for a federally mandated Real ID beginning on 22 January 2018. Although CA residents can still use their CA Driver's License (DL) at airports and federal buildings until 1 October 2020, the DMV advises getting ahead of the curve, and applying for a Real ID as soon as possible.
Why the Fuss Over the Real ID?
Already, several states' residents with only their DL will not be able to board domestic flights without additional identification. American Samoa, Louisiana, Minnesota, New York, and New Hampshire do not meet the requirements of the 2005 Real ID Act. In those four states and Samoa, there was no requirement to prove residency or citizenship.
Likewise, starting 22 January 2018, nine additional states will have their DL denied as proof of ID. Those states are: Maine, Kentucky, Minnesota, Montana, Missouri, Oklahoma, South Carolina, Washington, and Pennsylvania. In these states, residents attempting to board a flight will not be allowed through TSA. They must show a military ID, passport, or permanent resident card. Nearly two-thirds of all Americans do not have a current passport, so imagine getting to the airport with a "noncompliant" DL and being denied entry to your flight.
The Transportation Security Administration (TSA) is not the only one that might turn you away. Federal buildings and all military bases where you would have to show ID will not accept those states' DL either. TSA states they will post signs if a state receives an extension from the Department of Homeland Security (DHS). The DHS advises getting a passport if you plan on traveling and your state is noncompliant.
What You Will Need to Apply and Where
First, you must make an appointment with the local DMV office. You can go without an appointment if you don't mind waiting, but you cannot apply online or by mail. Take with you at least one of these items that verifies your citizenship status, such as a birth certificate, passport, certificate of naturalization, or permanent resident (green card). Proof of Social Security Number (SSN), either your SSN card, W-2, or Paystub with your full name and SSN. And, finally, proof of CA residency, such as a rental agreement, lease, utility bill, IRS or State Tax Return, or a mortgage or tax bill. These documents must be certified or original; scanned copies not certified or notarized will not be accepted. A list of other acceptable documents is here.
You can apply for either a REAL ID DL or a Real ID; however, anyone under eighteen does not need a Read ID when accompanied by a parent or guardian. There are several locations in Los Angeles. To find the DMV office nearest you call, (800) 777-0133 or (800) 368-4327 for the hearing impaired.
Consult with a Traffic Attorney who handles Los Angeles Courts
Bigger & Harman are proud to serve the people of California and strive to keep drivers informed about changes in the CA Vehicle Code, license and registration issues, and methods to avoid traffic court. Call Bigger & Harman, (661) 349-9300 when you have a mandatory appearance in any Los Angeles County traffic court, or when you need advice about fighting a ticket. Send an email: attorney@biggerharmanlaw.com with an attached scanned copy of your ticket, and we'll let you know what we can do for you.
Get information on road closures and legal guidance from Bigger & Harman, APC on their Facebook page or leave a comment about your experience to help those who might be thinking about using our service.
Choose Bigger & Harman when requiring legal assistance. Read their reviews left by patrons on Avvo or Yelp. Nolo.com and Avvo are esteemed attorneys' websites providing background information and a star-rating for those in the legal profession. Bigger & Harman has 4.7-stars out of a possible 5-stars on Nolo.
Se habla Español 661.349.9755.
References
DMV.CA.GOV Real ID Act Website
The DHS Real ID Page
CA Rules of Court