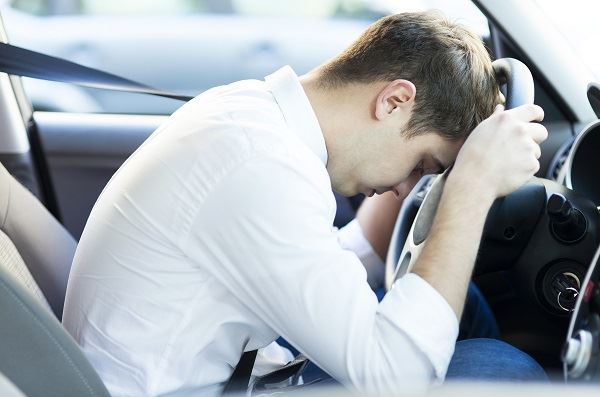 A hit and run charge is one of the most severe traffic accidents for both the victim and the defendant. Often a driver makes a rash decision to flee and only complicates their situation. The CA Vehicle Code (CVC) prescribes two types of hit and run violations; one is a misdemeanor, and the other is a felony. Both are serious offenses that will stay on your motor vehicle driving record (MVR) for up to ten years and on your criminal record for life. When charged with either of these offenses, you need to consult with a traffic defense attorney before discussing the case with anyone.
Misdemeanor Hit and Run
What you thought was an insignificant bump in the parking lot without much damage, can turn into what law enforcement officers consider a misdemeanor offense if you did not leave your contact information and report it. CVC 20002, Accidents and Accident Reports instructs that a vehicle operator involved in a traffic accident that results in property damage, must stop as soon as safely possible. The Code continues with, "Moving the vehicle in accordance with this subdivision does not affect the question of fault."
When the property owner is not around and not immediately found, the driver may leave contact information that includes, the driver's address and name, who owns the vehicle, and a short recap of how the event occurred. The vehicle operator must notify local law enforcement as soon as possible after the accident, or CHP when there are no local police. If the mishap was with another vehicle where the driver is present, they must exchange information. Driver's license and registration is the minimum required by the CVC.
Anyone convicted of a misdemeanor hit and run is subject to a $1000 fine and up to six months in the county jail or both. And, they will be assigned two negligent operator treatment system points.
Felony Hit and Run
CVC 20001, Accidents and Accident Reports states it is a felony to leave the scene of an accident involving an injury or death no matter how slight the injury or whether the driver knew of an injury or not. Section 20003 of the CVC prescribes what information an involved driver must provide to the driver of the other vehicle or person struck, as well as LEOs at the scene. The minimum required is the current address, name, and the address and full name of anyone in their vehicle who was injured, plus driver's license or ID if available. This section also requires the individual driver and/or uninjured occupants to reasonably assist the injured and/or provide transport to receive medical care.
Those convicted of a felony hit and run could receive a fine between $1,000 and $10,000 and imprisonment for not more than one year, or both. Except when "death or permanent, serious injury" occurs, in this case, those convicted could receive two to four years imprisonment.
With either a misdemeanor or felony conviction, the judge has the discretion to consider the financial status of the defendant and the seriousness of the offense in sentencing. In addition to those punishments decided in a criminal trial, the defendant could face financial restitution in a civil suit.
Civil Compromise
A civil compromise can be used as a negotiation mostly in cases when there were damages only but might offer an argument when there were only minor injuries. The premise of this defense is the victim agrees they received adequate compensation, and they do not want the defendant prosecuted. When the victim agrees, or there is evidence the victim received full compensation but will not agree to negotiate, the attorney might be able to convince the DA and/or judge to dismiss the charge.
Whatever the circumstances of your situation, you should consult with an attorney before making any statement to law enforcement.
Consult a Local Traffic Attorney in Bakersfield
When accused of a hit and run accident, call Bigger & Harman immediately, (661) 349-9300, before speaking to anyone about the incident. Or send an email, attorney@biggerharmanlaw.com with as much detail as possible, and they will set up an appointment and begin investigating.
You can also send a private message on the Bigger & Harman Facebook page. If you're already a client, leave a review and tell your family and friends.
If you're not yet a client, read reviews left by others on Avvo or Yelp to help you decide. Avvo and Nolo.com are famous legal advocate websites which provide an assessment for many legal professionals. Bigger & Harman, APC has a 4.7 out of a possible 5-star rating on Nolo.
Se habla Español 661.349.9755.
References