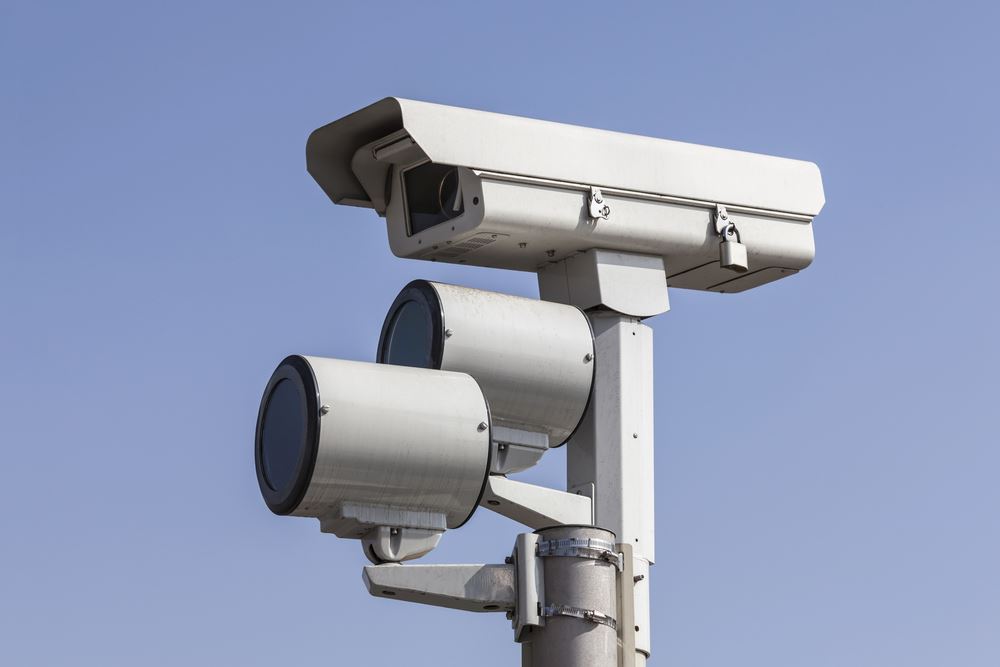 The question is, does a red-light camera ticket carry more weight than a citation issued by an officer? Yes, it very well could. We will discuss that  later in this article. In either instance, you will pay close to $600 if convicted and choose to attend Traffic Violators School (TVS). When not eligible or you do not complete TVS to mask your red-light conviction from your insurance company's view, it will cost a lot more, closer to $2000. This is real, read on. 
You have just received a citation in the mail for running a red light. Tickets are expensive and can cause your insurance premium to increase. If convicted, and paying the fine is the same as a conviction, you will get assessed one Negligent Operator Treatment System point on your motor vehicle driving record (MVR), which will lead to an increase in your insurance premium for 36 to 39 months. Therefore, you will want to contest the citation. 
But first, you should consult with a traffic ticket attorney because not all cases are winnable, some can get reduced to a no-point conviction, and some may get totally dismissed by a traffic court official. Usually, a traffic lawyer will know who to talk to make this happen.
In this article, we will discuss how red-light camera tickets are confirmed and issued, the eligibility requirements for TVS, how much a red-light ticket will actually cost, and how you can avoid conviction.
Your Red-Light Camera Ticket & TVS  
According to CA traffic code, anyone who receives a conviction for a minor infraction can attend TVS to make the conviction confidential. That means your insurance company will not see the conviction and will not raise your rates. At renewal, an insurance company can request a copy of any driver's MVR because it is a matter of public record. However, there are circumstances under which a driver is not eligible for TVS, such as:
The driver does not hold a valid CA Driver's License (DL)
They were operating a commercial motor vehicle
They have used TVS to mask a ticket within the previous 18 months (from conviction to conviction or paid ticket)
They have a mandatory court appearance
The charge was alcohol or drug-related
Your court reminder should state whether your ticket is eligible for TVS but may not be accurate under every condition. Likewise, if you have a "fix-it" or correctable ticket, there is no benefit in attending other than knowledge.  
What You Should Know about a Red-Light Camera Ticket
When your vehicle crosses a sensor at a red light, photographs get taken of your vehicle's license plate and the driver. The camera collects a short video as well. The LEO, with at least two years' experience, must review both the still photos and the video before a red-light camera ticket gets mailed to you. 
Along with your citation, you should receive a copy of the photographs, a court date (or date by which time you should have paid the fine), whether you are eligible for TVS, and the amount of the fine. If you choose to pay the fine and accept TVS, the court clerk will give you a date by which you must complete the course. 
You will pay the court clerk, the base fine of $100, plus the county and state surcharges, fees, and assessments, which will bring the total for the ticket/conviction to about $490 depending on the county where you received the red-light camera ticket. Then, you will pay another $64 for the privilege of attending TVS and the administrative fees.
If you are not eligible for TVS, when your auto insurance comes up for renewal, your premium will go up. First, the insurance company will remove your "Good Drivers' Discount," and then put you in a higher risk category. You will continue to pay a higher rate for 36-39 months. The average Californian pays $1960 annually for insurance. The red-light camera ticket will raise your insurance an approximate $500 more per year, or nearly $1500 plus the $600 you paid for the fine.
The CA Supreme Court Ruling
In 2014, in the ruling of the People v. Goldsmith, the California Supreme Court unanimously decided that photographs taken from red light cameras, as proof of a traffic violation, are admissible in court. In two previous CA trials, the cases were thrown out because those courts ruled the LEO did not have first-hand knowledge of you running a red light, nor the circumstances surrounding the violation and therefore their testimony in court was hearsay. The CA Supreme Court did not see it that way. The court determined machine collected evidence cannot be hearsay.
"The ATES-generated photographs and video introduced here as substantive evidence of defendant's infraction are not statements of a person as defined by the Evidence Code. (§§ 175, 225.) Therefore, they do not constitute hearsay as statutorily defined." 
What Does That Mean to Your Case?
It means that it can be difficult to convince a judge that you are not guilty of running a red light because the image of you driving your vehicle through a red light is allowed in court. However, if the picture does not clearly show who was driving, or it shows you were not the driver; your ticket could get dismissed. You are under no obligation to inform the court or the LEO who was driving.
Why would a red-light camera ticket hold more weight than a red-light event witnessed by the LEO? The ticket has more evidence than a citation issued from the view of the officer. The camera will record several views and a video. The officer has only his limited view of the incident from one angle. Likewise, the LEO must be able to view the position of the vehicle as the light turns from yellow to red, and the exact location of the vehicle when it turned red. If the vehicle was already in the intersection, the driver may not be guilty of running a red light. 
The judge essentially has only the LEO's word, but with a red-light camera ticket, they see you caught in the act by a camera with several views. That can be very compelling evidence. The officer that reviews the red-light camera ticket has enough training and experience to determine if the citation is reasonable. If it was not, they are duty bound not to process the ticket. But, that might be a determination best made by a traffic attorney who has witnessed many red-light tickets prosecuted, not just their clients'. 
If you have received a citation in the mail for running a red light, you may find it difficult to get it dismissed. To avoid the consequences of a red-light camera ticket, consider hiring an experienced attorney who will know how to challenge the ticket. Remember the State must prove your guilt; you do not need to prove your innocence.
Traffic Attorneys Who Frequently Assist Clients in Bakersfield 
Bigger & Harman are Central Valley traffic ticket attorneys who regularly advise and assist drivers with red-light camera tickets in Kern County. Whenever you receive a traffic ticket you should consult with a traffic ticket attorney to determine if you should challenge your ticket in court. Not all tickets are worth fighting; not all cases are winnable. But, the only way you will know which are, is to ask a traffic law professional. 
Many lawyers handle whatever case they can get paid for, but it's not always wise to choose a part-time professional in any niche. Traffic ticket attorneys are in traffic court on a near daily basis and hear all the cases. What they heard applied to another case, might be helpful for yours. Don't you want the best possible chance when challenging the State about a traffic ticket?
Call Bigger & Harman, (661) 349-9300, to receive a phone consultation that will determine if you should challenge a ticket. We might be able to get a reduced no-point conviction, where you might need to pay the fine, but receive no NOTS points and no increased insurance premiums if we cannot secure a dismissal. We also handle DMV NOTS Hearings so if you or a loved one are facing suspension due to too many NOTS points, we can help. 
Se habla Español 661.349.9755. 
Send an email to attorney@biggerharmanlaw.com.  
References:  
CVC 21453, Offenses Relating to Traffic Devices 
The ARS Technica article, "California Top Court Says Red-Light Camera Photos Are Evidence"  
The DMV.CA.GOV MVR website
The DMV.CA.GOV NOTS website