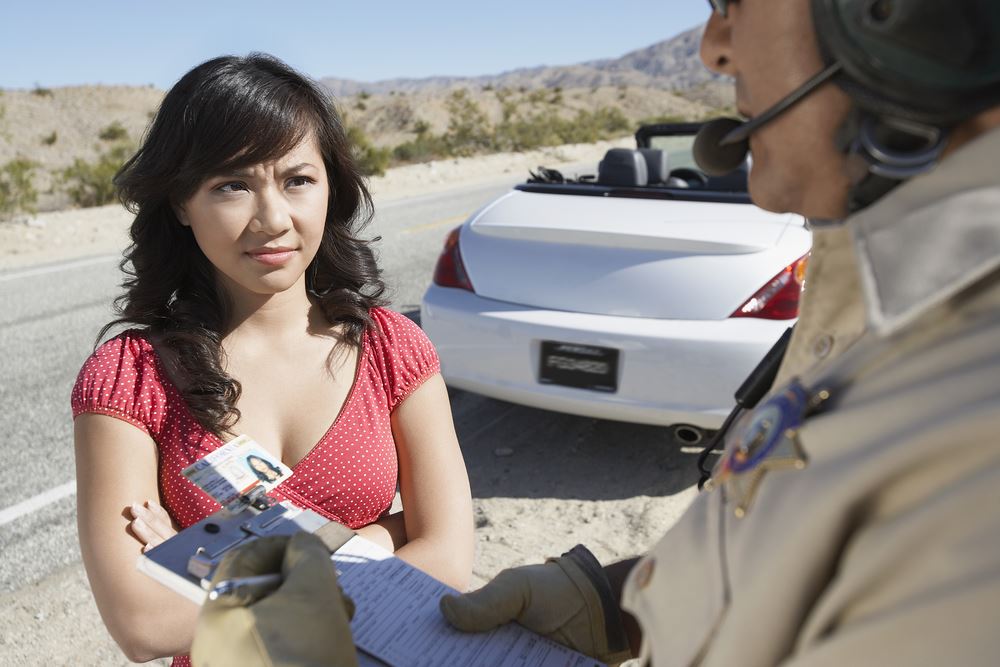 The relationship between a person's immigration status and their commission of a crime have reached viral status. It is nearly impossible to watch the news and not see and hear announcers linking how a person entered the US to a crime. But, is there a correlation between traffic tickets and deportation? Can someone here legally be deported because they have too many unpaid traffic tickets? No. Can an individual's request for re-entry be denied because of traffic tickets from a previous visit? Yes, particularly if the tickets were not resolved. Driving without a license and failure to appear (FTA) are misdemeanor crimes and any time you get charged with a crime you will bring additional scrutiny.
According to a Los Angeles Daily News report, "The Trump administration is greatly expanding the number of people living in the U.S. illegally who are considered a priority for deportation, including people arrested for traffic violations…" The report goes on to say that although there has been no change in law or written policy, there is a change in enforcement by the Department of Homeland Security. The Secretary signed a memo to department chiefs stating illegal immigrants who have or are suspected of committing a crime are a priority for deportation.
AB 60 Reduced Driving Without a License Traffic Tickets
Unlike many other states, CA passed Assembly Bill (AB) 60, Driver's licenses: Eligibility: Required Documentation which allows the DMV to authorize undocumented aliens to drive in CA with a driver certificate. The DMV requires the applicant to provide proof of identity, which could be their country's passport and proof of CA residency, such as a lease or rental agreements, utility bill, etc., and pass all applicable tests
This driver's certificate only allows driving in CA, cannot be used as an ID, and cannot be used by CA law enforcement officers (LEO) to target them as undocumented immigrants or in any other manner except for traffic violations.
CA Vehicle Code (CVC) 12500, Issuance of Licenses, Expiration, and Renewal, makes driving without a valid driver's license a misdemeanor. Allowing undocumented immigrants to drive under AB 60 reduced the number of people ticketed for driving without a license and subsequently reduced the number of undocumented drivers from incurring a criminal record. All they really want is to be able to drive back and forth to work and provide for their families.
Therefore, correctly handling traffic tickets will reduce the chance of an undocumented immigrant from becoming a target for deportation. Since an FTA is also a misdemeanor crime according to CVC 40508, Release Upon Promise to Appear, if undocumented aliens resolve their traffic tickets before their court date or by hiring a traffic ticket attorney to represent them, they could avoid a criminal record and it will minimize their scrutiny. When you have an FTA, the court judge could issue a bench warrant for your arrest.
The worst thing any driver can do about their traffic tickets is nothing. You need local representation that knows the system and can get resolution for your traffic tickets.
Traffic Ticket Attorneys in Kern County, CA
Call Bigger & Harman, (661) 349-9300. Se habla Español (661) 349-9755.

If you have a previous FTA, call us, and we can get a resolution. If you wait and get stopped for another reason, law enforcement could take you into custody and notify ICE officials. You could spend years trying to sort out your immigration status, likely in an ICE detention center.

Do not be nervous about contacting us; your immigration status is not our concern; our concern is resolving your traffic tickets so that you can continue to drive back and forth to work and take care of your family.

Send an email to attorney@biggerharmanlaw.com.

References:

The Los Angeles Daily News article, "Under Trump, Illegal Immigrants with Traffic Tickets to be Targeted for Deportation"

CVC 40508, Release Upon Promise to Appear & CVC 12500, Issuance of Licenses, Expiration, and Renewal

(AB) 60, Driver's licenses: Eligibility: Required Documentation