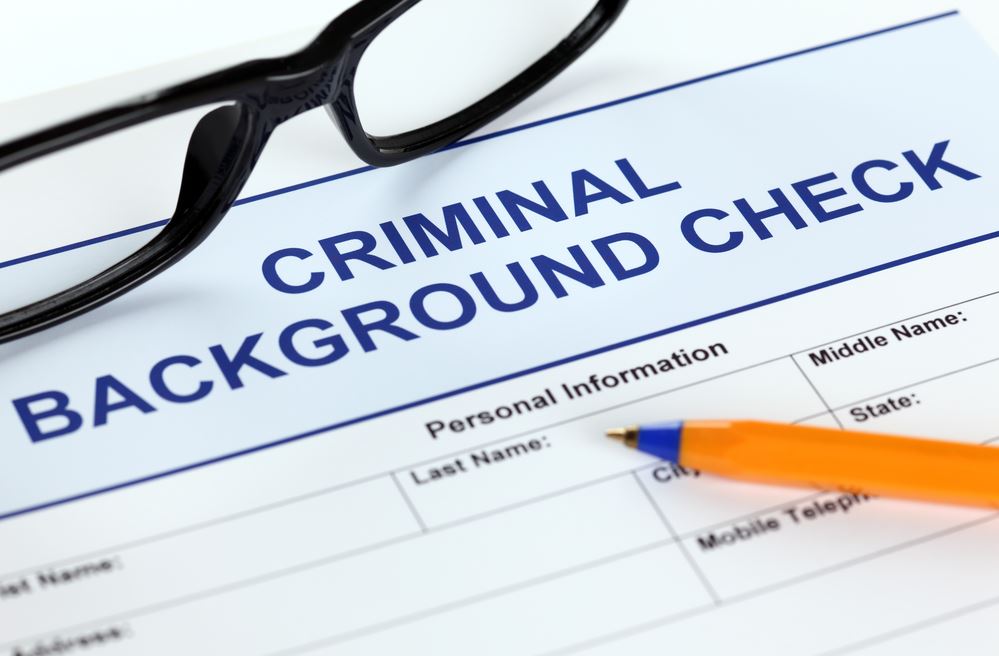 Keeping a clean record while driving the congested freeways and roadways of CA can be challenging. Traffic tickets contribute billions of dollars every year to California's budget. And, for some counties, those tickets are their best source of revenue for the treasury. However, it can be financially beneficial for you to keep a clean driving record as well.
From the driver's standpoint, how can having a clean driving record benefit them? Actually, there is far more to gain than most would think. Besides the obvious strategy of keeping a clean record to avoid a license suspension, there is the savings on yours or your parents' auto insurance premium to consider. Another consideration is to show prospective employers that you are responsible, dependable, and you follow the rules.
Even if you make a mistake and get a traffic ticket, there are ways to avoid a conviction. One option is consulting with and hiring a traffic ticket lawyer to resolve your ticket rather than just paying the fine. You can also attend a traffic violators school (TVS) to keep that conviction for a minor infraction confidential and out of public view.
Many experienced and honest attorneys will advise you to pay the fine and accept TVS for a first minor infraction. That means you will have to pay the fine, TVS tuition, and complete the course before the court-ordered deadline. However, insurance companies and employers will not see it unless you are applying for a job that requires a commercial driver's license (CDL). Therefore, your insurance premiums will not go up, and you can keep your "Good Drivers' Discount."
Auto Insurance, the Good Drivers' Discount, & TVS
Drivers who are between the age of 16 and 25 pay the most for auto insurance. The average Californian pays $1960 annually for insurance. That figure includes those who purchase the minimum mandatory coverage and those who buy full coverage. The average 16-year-old pays $2597 annually for minimum coverage and nearly $7,000 for full coverage. Most financial institutions that lend money to buy an auto require you to purchase full coverage insurance as long as they own the lien.
A 16-year-old male pays a bit more because indicators paint young males as higher risks than their female driving counterpart. Yes, that is a generalization, not all young men are any more reckless than a female. However, auto insurance companies use indicators, such as where you live and work, how far in between those two places, gender, driving experience, marital status, and a few others to determine how much you will pay for insurance.
Proposition 103, approved by California voters in 1988, mandates all insurers provide a 20 percent discount to drivers that have no more than one Negligent Operator Treatment System (NOTS) points and no accidents during the previous three years. The driver must be continuously licensed during that period, meaning no suspensions are allowed. The voters added several other insurance items worth noting, but not relevant to this article. Therefore, if you like to read about those, here is the Prop 103 Fact Sheet.
A 16-year-old driver, even one on their parent's insurance will pay close to $5-7,000 per year. That price will go down a little if the novice driver goes through a defensive driving course. The next possible reduction in insurance rates will be after three years of driving experience with no violations or collisions.
By then, you will likely be going off to college or starting work and will likely get your own auto insurance. That 20 percent good drivers' discount could be worth $1400 per year in savings, and if you are applying for a job, a clean record will show you are responsible and obey the law.
Keep a Clean Record by Checking Your MVR
It is advisable to request a copy of your MVR four months before your usual renewal date, even when you know you have not had an accident or traffic ticket violation. People with similar names and driver's license numbers can receive the conviction of another driver in their MVR. If there are someone else's convictions in your MVR, write to the DMV and ask for removal. You can request your MVR and get information about requesting erroneous records from your file here.
The insurance company will request your MVR, and any conviction or collision will result in a higher insurance premium, even if it is not yours. Let's face it; the insurance company is not going to go through a lot of trouble to determine if it is the right Angel Gonzalez or John Smith.
Any records of minor infractions should get removed 36 to 39 months after the conviction date, a major infraction such as speeding 100+ mph will stay on your MVR for seven years, and misdemeanors and felonies such as reckless driving, DUI, and hit and run will remain for ten years, unless you request an administrative removal. Ask a traffic ticket attorney for assistance.
A Clean Record & Employers
Believe it or not, your motor vehicle driving record (MVR) is a public record. That means when you apply for a job, whether it is a job driving or not, their HR department can request a copy of your MVR. If it is a driving position, you can bet they will. They want to know if you will take care of their company vehicles and keep their insurance rates down. A hit and run, DUI, or another misdemeanor might be an automatic disqualifier.
Even when an employer does not typically consider driving records when hiring if it comes down to two candidates with similar qualifications, the candidate with a clean record would likely get chosen over the candidate with a blemish.
NOTS & Suspensions
This is the most crucial reason to maintain a clean record. If you accumulate four NOTS points within a twelve month period, six within twenty-four, or eight within thirty-six, the DMV will send you an "Order of Suspension and Probation."
You then have ten days to request a DMV Hearing. If the DMV does not receive the request or your hearing results in no NOTS points getting removed, your six-month suspension and concurrent twelve-month probation will begin thirty-four days after the DMV mailed the order.
Any additional conviction, failure to appear (FTA), or collision (regardless of who was at-fault) will result in an additional six-month suspension and another twelve months of probation.
How to Avoid a Conviction After Receipt of a Traffic Ticket
A second conviction within an 18 month period for a moving violation, even a minor infraction, could cost as much as $1500 in increased insurance over the 36 to 39 months the conviction will stay on your MVR. That's why it is vital to consult with a traffic ticket attorney about every traffic ticket regardless of how minor it may seem or how convenient it might seem just to pay the fine and accept TVS.
Say, for instance, you get a ticket for speeding ten mph over the limit. You decide to pay the fine and go to TVS to mask the conviction from your insurance company. Then, you receive another ticket for running a stop sign; you're no longer eligible to attend TVS to mask the ticket unless it has been more than 18 months from conviction to conviction.
Now, you will lose your good drivers' discount of 20 percent and the insurance company will put you in a higher risk bracket with a higher premium. Your insurance will go up 40-50 percent, which will cost you $780-900 per year. A knowledgeable traffic ticket attorney would advise against using TVS for the first minor infraction. Proposition 103 already has you covered for that. Always consult with a traffic ticket attorney on every ticket.
Traffic Attorneys Who Regularly Assist Drivers in Bishop & Independence Traffic Courts
When you get a ticket in Inyo county despite your best efforts to keep a clean record, you need legal advice to prevent a conviction that will cost thousands of dollars. Many drivers do not accurately examine exactly how much a traffic ticket costs over the three-year period a minor infraction will stay on their motor vehicle driving record (MVR). Most think the fine is outrageous, and whereas that is always true in CA, the fine is just the beginning. Just look at the insurance numbers. You won't pay nearly that much to hire us.
Call Bigger & Harman, (661) 349-9300. We will advise you on the best course of action even when that means not hiring us. You may find that hard to believe, but we do it quite frequently. Going to court is not always the best choice, even when you're innocent "as a new-born baby."
We practice only traffic law. That means we are in traffic court on a near daily basis for eight to ten hours. We hear all cases, and even cases that are not our own might be helpful to a client with a similar case.
You have to understand legal precedence to know what every ruling in court means. What was applied favorably to another defendant with the same charge could be beneficial to your case. What's more, even when you have a mandatory appearance, we can resolve your case without your presence in court. Give us a call, today.
Se habla Español 661.349.9755.
Send an email to attorney@biggerharmanlaw.com.
References:
Proposition 103 Fact Sheet
The DMV.CA.GOV MVR website
The DMV.CA.GOV NOTS website