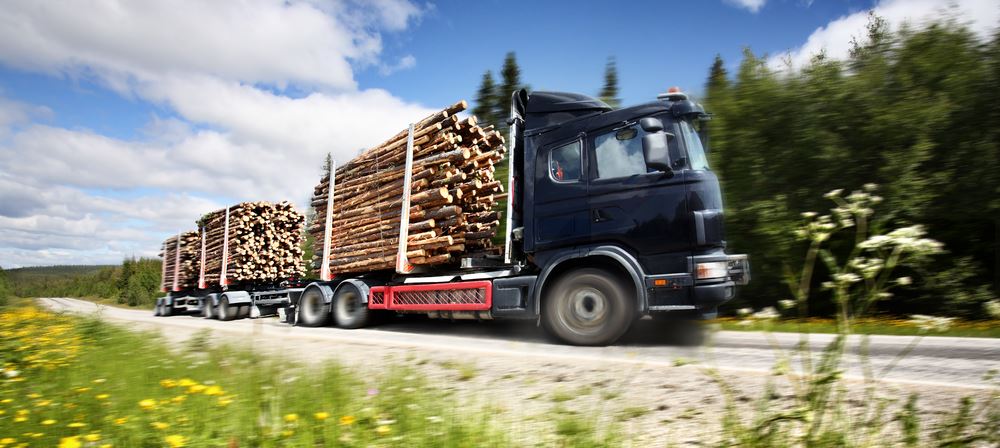 Many people wonder just how far away from autonomous trucking the industry is. With driver shortages across the industry, the cost of transporting goods going up to $1.69 per mile, and turnover rates, which already stand over 90 percent at the biggest trucking firms soaring an additional four percent in 2017, many assume it will be sooner rather than later. 
Was the implementation of the Congressionally mandated electronic logging device (ELD) the "straw that broke the camel's back" in an already over-regulated industry? Is there a shortage of drivers or a shortage of firms who will pay their truckers enough to keep them? These are questions many fleet managers would like to know the answer to now rather than later. These are uncertain times for the trucking industry even with the industry topping $700 billion in goods transported during 2017. 
Will the FMCSA make dramatic enough changes in the four Hours of Service (HOS) areas they are currently considering? Will they eliminate the 30-minute break or at least make it more manageable for the driver by making it their choice within the 11-hour driving time? Will they allow more driver options for split sleeper berth times? 
And then, there is Amazon. The Jeff Bezos owned conglomerate announced it would start a trucking firm of its own to ensure its products get to the people that ordered those within their guaranteed shipping times. 
Now there is even a smartphone app, Paribus that buyers can use to track each order to make sure it arrives within the guaranteed time, or the app automatically requests a refund of the guaranteed shipping amount. Imagine how expensive that could get with 100s of millions of orders?  
Small Trucking Firms with Big Benefits
Many small trucking firms with less than 100 trucks are fighting back trying to hold on to their share of the market. They are doing that with promises of higher pay and niche markets that produce unchanging routes so that they can guarantee delivery times. There are two benefits of these known routes for drivers. 
One is the firm can guarantee the driver that specific route time after time at a higher pay scale. The second is the driver gets to know the loaders, the inspectors along the route, and where they can take their mandatory break to make the best use of their eleven hour daily driving time. 
More and more the drivers that are staying in the industry are becoming owner-operators or independent truckers. Although they are still frustrated by the over-regulation of the industry, they find they can better manage the oversight and intrusion than large trucking firms who are mostly interested in profit and not personnel.  
Most small fleet owners are bogged down with rumors of things that could put them out of business, autonomous trucks being the biggest, but then there are electric trucks, alternative fuels, mild hybrids, Uberization, hyperloops, disruptions, e-commerce, and too many others to list without boring the reader. And, all they want is to find a few good drivers to keep their trucks rolling and goods moving. At the end of the day, that's what they need to pay the bills and make a little profit.
Should Trucking Firms, Big and Small Be Worried? 
Most journalists and experts predict a robust growth in the trucking industry, and even if autonomous trucking happens, it is still years down the road. The same drawbacks that haunt drivers at roadside inspections and on America's highway make it difficult to conceive autonomous trucks up and rolling anytime soon. Measures will have to be adapted to get these trucks to roll into weight stations for inspection. How will an autonomous truck handle a blown tire? Engine overheating? Traffic jams and detours? Traffic tickets?
Will tickets get sent to fleet headquarters when an autonomous truck is overweight? How will they handle an Out-of-Service (OOS) Order? Will autonomous trucks still get speeding tickets for going too fast downhill even though they are governed? Will the 35 mph zone on the Grapevine get written into a program similar to a GPS? How will they recognize and handle inclement weather? Will CHPs still issue those tickets for "driving too fast for conditions?" 
These are all questions that must get answered at echelons above us mere mortals who must keep a clean driving record or become a statistic of the trucking firm's churn data. Whenever we get ticketed, we must still challenge every alleged violation with the help of a traffic ticket attorney.    
Traffic Attorneys Who Assist with Trucking Violations in Delano, CA
Kern County is the number one agricultural county in the nation! Grapes and almonds alone are billion dollar crops. So, naturally, there is a considerable need for trucking to move products through this agriculturally rich community, and SR-99 is the host in the Delano area for trucks to move that cargo. Likewise, there is an abundance of "chicken coops," weigh stations, or roadside inspection stations here, so if you get a ticket for an overweight truck, bad equipment, HOS violation, speeding or any other violation, call Bigger & Harman, (661) 349-9300.
We offer a FREE phone consultation to truckers in Delano, Kern County, and across Central Valley. During our initial phone conversation, we can determine a strategy to resolve the ticket and set the fee. We use only a flat fee so that you always know how much you will pay to resolve your ticket. We have assisted hundreds of CDL holders walk out of Central Valley traffic courts with no-point reductions and full dismissals.
You don't have to take our word for it,Amado E Hernandez says on Avvo, "First off, the consultation was fast and easy. Bigger & Harman were definitely professional and answered all my questions and concerns. They took all stress of having to go to court and missing a day of work easy for me. I'm definitely a repeat customer. I received 2 separate traffic tickets in a commercial vehicle and they were able to help me get BOTH dismissed…"  Although we can't promise a dismissal or reduction in every case, our record for dismissal is exceptional. We can promise you will have an experienced traffic ticket attorney working to resolve your ticket favorably. 
Read more of our mostly favorable reviews and feedback on Yelp, Avvo and Nolo, two premier national legal referral websites, and our Facebook business page. 
Se habla Español (661) 349-9755. 
Send an email to 
attorney@biggerharmanlaw.com
.