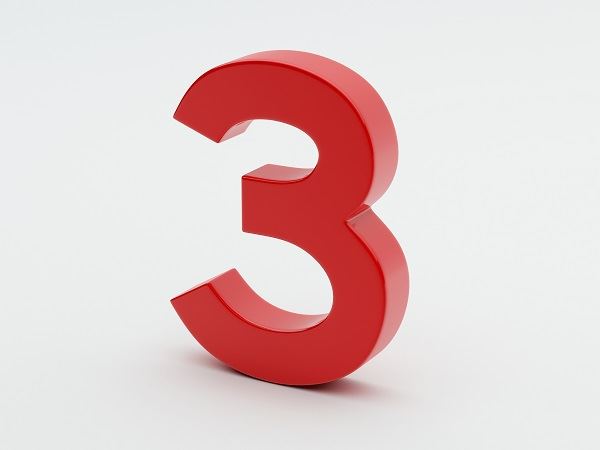 A charter bus can be an inexpensive way to transport a lot of people to a special event such as a corporate training event or conference. However, charter bus drivers are restricted by Federal Motor Carrier Safety Administration (FMSCA) Hours of Service (HOS) and passenger safety rules. 
HOS Rules for Charter Bus Drivers
In this case, we will examine the HOS rules that apply to drivers of a commercial motor vehicle (CMV) that transports nine passengers or more (not counting the driver) for interstate commerce and 15 within state borders. These rules are found in Part 395 of the Federal Motor Carrier Safety Regulations (FMCSR). Although there are exceptions to these rules, published in the FMCSA Interstate Passenger Carrying Driver's Guide to HOS, in .pdf format, these are the basics rules:
Ten Hours of Driving Limit – after eight consecutive hours off-duty a driver may not drive for more than ten cumulative hours without another eight consecutive hours off-duty. If there is a sleeper available on the bus, the driver could use that as off-duty time, either in part or the entire eight hours.
Fifteen Hours On-Duty -  after eight consecutive hours off-duty a driver may not drive after 15 hours on-duty. On-duty could be loading baggage, inspecting and prepping the bus, or assisting passengers. Once again, time in the sleeper is not on-duty.
60/70 Hours of Driving – If the bus charter does not operate every day, the rule is a cumulative 60 hours of driving within a seven-day period. However, if they operate seven days per week, the total allowable driving time is 70 hours within an eight-day period. After you reach the limit, either 60 or 70 hours, you cannot drive again until you get under the limit.
Whether the driver works for one company or more, the maximum hours remain the same for each category. Therefore, if the driver goes on duty at Charter Bus A at 7 am, does two hours of prep and four hours of driving, they have used six hours of their total fifteen on-duty hours and four hours of driving. They could still drive six hours for Charter Bus B but cannot drive after 9 pm unless they take eight continuous hours off-duty because of the 15-hour on-duty limit.    
The #1 Consideration – Planning a Safe Trip
If the trip exceeds more than ten continuous hours of driving in one day (usually about 600 miles), you should consider hiring two drivers. This will make your trip about 20-25 percent more expensive. 
On the other hand, trip planners should never sacrifice safety to save a few dollars. You could keep the daily travel to less than ten hours per day, use one driver, and make it more comfortable for the travelers, but this might require lodging fees. 
Planning a ten-minute break approximately two hours apart is another consideration, but restroom facilities and onboard snacks could lengthen the recommended time between breaks, and there are no mandatory breaks unless an individual state requires it.  
The #2 Consideration – Choosing a Safe Charter Bus
You can search for a safe charter bus company in your area on the FMCSA website (by company name or zip code) on this page. You can check the insurance and company registration information, and the site gives three statuses for their operations: satisfactory, conditional, and unsatisfactory. Satisfactory is the highest rating, and a conditional rating might have some safety or inspection issues, and unsatisfactory should not be considered. 
The FMCSA requires three conditions for registration:
Minimum $5 million insurance coverage
DOT number and operator registration
Accessibility lifts for persons with disabilities
Another consideration is the safety performance of both the drivers and the charter bus company. Compliance, Safety, and Accountability (CSA) points get assessed on either or both for safety violations discovered during roadside inspections and at headquarters (HQ)when an inspection is ordered by the Safety Measurement System (SMS) branch of the FMCSA. 
CSA Points for Charter Buses  
Just a few of the possible safety CSA points a driver or fleet HQ could be assessed are:
10 Points– Driving a CMV when ill or fatigued
8 Points– Operating without the proper bus endorsement 
7 Points– HOS violation
3 Points– No seatbelts installed 
When you view a charter bus company or driver's DataQ, consider that CSA points are weighted by severity and then multiplied by a time weight. Violations within the previous six months get multiplied times three, six months up to 12 months times two, and between 12 and 24 months is times 1. 
Therefore, a driver that drives more than ten hours and is judged by the inspector as too fatigued could get assessed 17 severity points. If it has been less than six months since their last violation, it would be multiplied by three, or 51 points. 
The SMS employs a 1-100 percentile number to assess or predict the possibility of a future collision using previous violations severity and time-weights for drivers and fleet HQ. Points between 1-49 are safe operators, but a 50-74 point SMS rating at the time of the readout could get a recommendation for inspection. Those over 75 are recommended for intervention or inspection. The system uses these numbers to predict the probability of future collisions based on previous violations. 
The #3 Consideration – Hiring Safe Drivers
If the charter bus company supplies the drivers, you should not have to consider this step. However, in the interest of your passenger's safety, you should ask the company to provide an FMCSAPre-Employment Screening Program (PSP) for each driver and check their safety record. 
If the drivers are not supplied by the charter bus company, you can check their CSA points and driving performance record by requesting a pre-employment Employer Pull Notice (EPN) from DMV.CA.GOV or a PSP from the FMCSA DataQ website.
Traffic Ticket Attorneys Practicing in Inyo County
As a charter bus operator or driver, when you receive a traffic ticket in Los Angeles or need legal representation at a DMV Hearing, call Bigger & Harman, (661) 349-9300. Se habla Español 661.349.9755.
Bigger & Harman work with CDL holders in the Bishop and Independence area to resolve traffic tickets and assist them in keeping the DMV from submitting reports of CSA violations. Usually, if there is no conviction, the California DMV will not forward a report to FMCSA; and if they do, you can get those removed from the PSP through the DataQ system. 
Send us an email to attorney@biggerharmanlaw.com with your questions. 
Visit the Bigger & Harman Facebook page for traffic law updates, links to other full-length articles. Plus, read comments, feedback, and endorsements on Avvo, Nolo, or Yelp.
References:
The 2018 CA Commercial Driver Handbook .pdf
The FMCSA Interstate Passenger Carrying Driver's Guide to HOS.pdf  
Thebalance.com A Guide to CSA Point Values and Transportation
The DMV Employer Pull Notice (EPN) Program General Information website
The FMCSA DataQ 
website