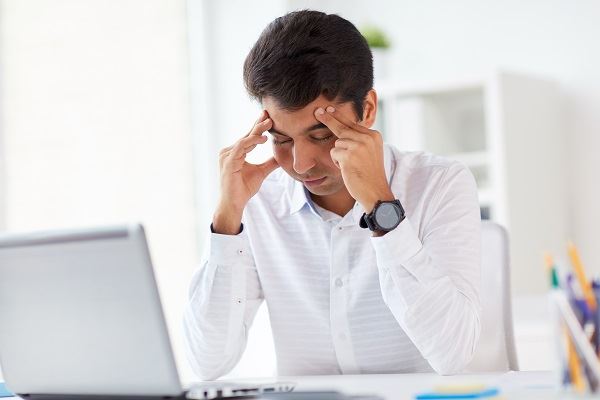 Quite often a failure to appear (FTA) results in misdemeanor offense, which has severe legal consequences including jail time. However, by consulting with a traffic ticket defense attorney, these charges are often reduced to an infraction or could get dismissed entirely. Never pay a collection agency without consulting with an attorney first.
There are four valid reasons for an FTA:
Imprisonment
Hospitalization
Deportation
Military service
However, the court may accept other reasons as valid. There are many cases of the courts dismissing an FTA when an immediate family member was terminally ill or had died just before the court date. The best course of action is to consult with an attorney to help you resolve the charge.
Depending on the Original Charge, Many FTAs Result in a Misdemeanor Offense
CA Vehicle Code (CVC) 40508 (a), Release Upon Promise to Appear states, "A person willfully violating their written promise to appear or a lawfully granted continuance of their promise to appear in court or before a person authorized to receive a deposit of bail is guilty of a misdemeanor regardless of the disposition of the charge upon which they were originally arrested."
When you sign a traffic ticket, you enter into a written contract with the people of CA agreeing to appear in court on the date specified. That is your "promise to appear." By signing the ticket, you are not admitting guilt. That is a myth, and if you do not sign the law enforcement officer must take you to the station for processing, which could include having to post bail.
These misdemeanor offenses can often lead to serious penalties. The traffic court can choose to impose fines ranging from $300 to $1800, and you can be denied DL or registration renewal with the DMV until you resolve the FTA.
As of 1 July 2016, CA no longer suspends a driver's license for failure to pay (FTP) a traffic infraction, but an FTA on a misdemeanor charge could still result in a suspension, a bench warrant for your arrest, and jail time when you are found guilty in absentia.
The CA legislature, realizing that a driver's license (DL) suspension hurt the earning capabilities of its residents, no longer suspends their DL, but can restrict their use of their license to work and school-related activities. It is worth noting, driving other than what is allowed in the restriction could result in a contempt of court charge.
But, the law is not retroactive and does not help those who have already lost their DL. Therefore, if you have an FTA or FTP, you should consult with a lawyer to resolve the FTA/FTP and get your DL back. Likewise, the restriction is not automatic and must be requested from the traffic court judge, which is another reason you should hire a traffic ticket defense attorney.
Why you Need a Traffic Ticket Defense Attorney in San Bernardino County, CA
The penalties that could result from a conviction on a misdemeanor charge are reason enough to hire an attorney. Despite that, many choose to try to defend themselves or beg mercy from the court, pay the fine, and do the jail time. You are risking way too much when hiring an attorney is likely less expensive than paying the fine. Here are three reasons to consider:
Their expertise. Traffic ticket attorneys know what elements the state must prove. For instance, CVC 40508, says, "willfully" violated a promise to appear. A good lawyer knows that is difficult to prove. All they must do is raise a "reasonable doubt" with the judge.
Their experience. Traffic defense attorneys spend a significant amount of their time in traffic courts. What a judge rules on a case becomes precedent for all similar cases. Therefore, their past trials, sentences, and defense strategies benefit you.
They can speak on your behalf and you might not need to attend. Unless your lawyer sees an advantage, you might not need to appear in court. Plus, your attorney can ask for a reduced charge from the judge, installment plans, removal of the civil penalty of $300, ask the judge to consider your income, or get the charge dismissed entirely.
If you have an unresolved FTA, no matter how old it is, consult with a traffic ticket defense attorney that regularly practices in San Bernardino County, call Bigger & Harman, (661) 349-9300, to get started on the resolution of your case. Being without a DL affects your family's ability to prosper. Fear not, call Bigger & Harman, today.
Email attorney@biggerharmanlaw.com to let us get you started on a road to getting your DL back. Send us whatever information you have, and we will look it over, develop a strategy, and reply with our suggestion.
Bigger & Harman's Facebook page includes tips and legal advice pertaining to California traffic laws and links to articles specifically designed to assist you.
Visit the Avvo, Nolo,and Yelp web pages to read client comments.
Se habla Español 661.349.9755.
References:
The 2018 CA Driver Handbook .pdf
The DMV.CA.GOV portal
The 2018 Judicial Council of California's Uniform Bail & Penalty Schedule
CVC 40508 (a), Release Upon Promise to Appear