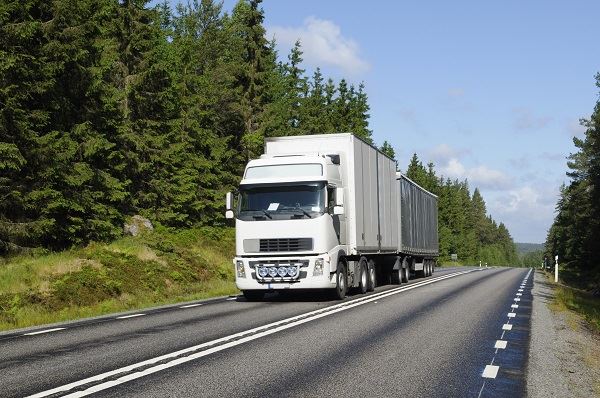 According to inspectors at our nation's roadside stations, broken lights are the cause of 30 percent of roadside inspection violations. Broken lights are a red-flag for inspectors, which can lead to a more thorough inspection. Many times, these lead to an out-of-service (OOS) order. Drivers and carriers get assessed up to six Compliance, Safety, and Accountability (CSA) points for a broken light.
Top 5 Roadside Inspection Violations
Sixty-three percent of roadside inspection violations started with a "visible defect" says the Commercial Vehicle Safety Alliance (CVSA), a not-for-profit international (US, Canada, & Mexico) association of commercial motor vehicle (CMV) safety officials and transportation commerce representatives. They establish inspection standards and train inspectors.
Obvious defects far outweigh moving violations at 22 percent. 15 percent of violations are Inspection Selection System (ISS) related and trigger high percentile (50-74 optional inspection and 75-100 mandatory) combinations of CSA severity points and time-weight multipliers when an SMS performance report is run.
The top five red-flags that attract an inspector's attention are:
#1 – Broken lights, 30 percent
#2 – Tires, 10-15 percent (almost half are tread-depth)
#3 – Brakes
#4 – Cracked windshield
#5 – No seatbelt
Preventable Shortcomings
Most of these roadside inspection violations could be prevented by correcting the shortcomings found during the driver vehicle inspection report (DVIR). In addition to the CSA points assessed for those violations, if the DVIR is missing, not completed, or not signed by the mechanic, you could add another eight points. Four points each for a missing DVIR and missing mechanic signature. These are form and manner violations.
Plus, these are time-weighted. After another violation within the previous six months, these points get multiplied by three, twice if within six to twelve months, and face value for 12-24 months for carriers and up to 36 months for drivers.
More important might be the post-trip inspection.These inspections provide ample time formechanical defects, such as inoperative lights,to be corrected before the next trip. Usually identifying a problem right before a trip will not give the mechanic enough time to fix it. However, drivers should keep replacement bulbs and fuses with them on every trip. Even license-plate lights and reflectors must be present and operational to avoid roadside inspection violations.
Kern County Traffic Law Attorneys
Many roadside inspection violations can be prevented by completing pre-trip/post-trip inspections and bringing mechanical issues to maintenance. Knowing your truck's maintenance and preparing for blown fuses or light bulbs will minimize visible defects that attract an inspector's attention, help you sail through roadside inspections, and get you back on the road.
However, even when you're on-point and drive defensively, things happen when you spend 60-70 hours a week on the road. When you get a traffic ticket, equipment violation, overweight, or roadside inspection violations, call Bigger & Harman, (661) 349-9300. Truckers and other CDL holders know they must challenge every traffic ticket for moving violations, and we can help. We charge a flat fee to resolve traffic tickets, so give us a call for a free phone consultation today.
Se habla Español 661.349.9755.
Send us an email attorney@biggerharmanlaw.com with the details of your situation and a scanned copy of your citation. We'll get back to you when we get back to the office.
The Bigger & Harman Facebook page contains links to full-length feature articles about traffic issues you need to know about and you can read our bio and California bar license information, client feedback and comments on Avvo, Nolo, and Yelp.
References:
The 2018 CA Commercial Driver Handbook .pdf
Thebalance.com A Guide to CSA Point Values and Transportation
The CVSA website