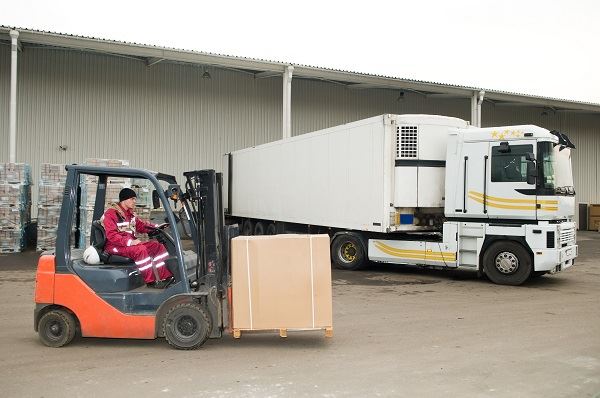 As a trucker, you could be asked to transport anything you have a license/endorsement for, but it takes a special type of trucker to haul explosives. The volatility of the cargo makes transporting explosives dangerous to the health and well-being of the driver. However, the liabilities involved in moving explosive cargo for profit from point A to point B is also precarious to their career. 
A quick stop for a cup of coffee at a place not considered safe by CHP, Caltrans, and the Department of Transportation (DOT) could cost you a $4,175 fine and a criminal record. CVC 31602 (a-c), Transportation of Explosives, describes several misdemeanor offenses while hauling explosives. In fact, CVC Sections 31600 through 31620 all deal with handling and transporting explosives.
Section 31602 (a) makes it a misdemeanor to transport explosives without the proper CDL endorsement for explosives.
Section 31602 (b) states that it is illegal to transport explosives on any highway not authorized by the CHP unless the driver is proceeding to or returning from an inspection point on that highway.
Section 31602 (c) explains that it is unlawful to stop anywhere for rest, food, or fuel not designated by CHP as a safe stopping place except when forced to do so by mechanical failure, collision, or when ordered to do so by a law enforcement officer (LEO).
If convicted of violating any of the three sections above, along with the fine and criminal record, the DMV would assess three Negligent Operator Treatment System (NOTS) points. The DMV will issue an "Order of Probation/Suspension" to a driver who accumulates four NOTS points within a twelve month period, six within 24, or eight within 36 months. The driver is "presumed" to be a negligent operator unless they request the DMV Hearing within 10 days after the DMV mails the notice. If the DMV does not receive a request, the six-month suspension and concurrent 12-month probation will start after 34 days from the mailing.  
Route Maps for Transporting Explosives
CVC 31611, Transportation of Explosivesmandates that the vehicle owner must provide the driver with CHP furnished route maps which depict the course of travel and safe stopping places for transporting explosives. Invalid or missing maps is also a misdemeanor. When the carrier did not provide the map, the carrier would get charged. The carrier is also responsible for familiarizing the driver with this section of the California traffic code.
Shipping Documents for Transporting Explosives 
Although all drivers must have a bill of lading or shipping documents with their cargo, or face a "form and manner" violation, explosive haulers without a bill of lading face a misdemeanor charge. CVC 31612, Transportation of Explosivesstates a driver shall not accept an explosives shipment without a bill of lading from the shipper that shows the specific explosives and contains a statement that those were "…packaged, labeled and marked in accordance with regulations of the US DOT…" and must be carried throughout the trip. Not having a bill of lading when asked by CHP or any LEO means you could be guilty of a misdemeanor and a fine of $4,175. 
Kern County Criminal Defense Attorneys
When charged with a misdemeanor traffic violation, you need the services of a skilled criminal defense attorney with substantial knowledge and experience in traffic law. Call Bigger & Harman, APC ,(661) 349-9300, for a free phone consultation with no obligation. Se habla Español 661.349.9755.
You don't have to take our word for it, Michelle B. from Bakersfield said it a lot better, "My friend was facing a huge fine and points against his class A license. We searched Yelp to find someone who could help. This was truly a blessing. It's as if it never happened. Saving the reputation of a man who is dedicated to his driving career." Although we can't promise you the same result, we can promise first-class assistance every step of the way. 
Send us an email, attorney@biggerharmanlaw.com, with specifics of your traffic ticket, and we will reply with our suggested course of action and flat fee to resolve your issue. We do not charge by the hour, so there is no need to worry about paying surprise fees or more than our initial quote. 
References:
The 2018 CA Commercial Driver Handbook .pdf
The 2018 California Superior Court Bail Schedule for Infractions and Misdemeanors.pdf
CVC 31602 (a-c), 31611, & 31612, Transportation of Explosives