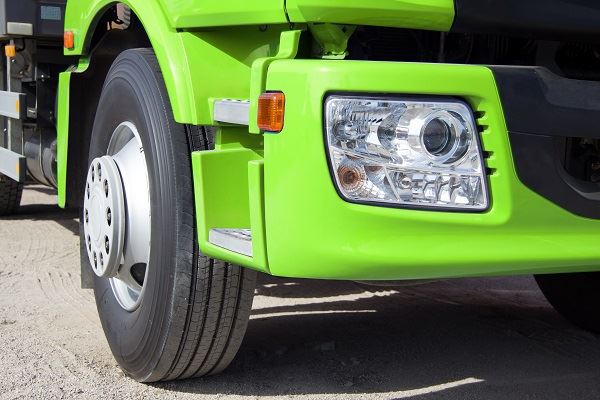 What's at Stake with Defective Truck Brakes?
According to the Commercial Vehicle Safety Alliance (CVSA) North American Standard Out-of-Service Criteria Handbook, the handbook used by most North American inspectors, when 20 percent or more of the truck brakes (service brakes only, including steering axle brakes) are defective, the truck is out-of-service (OOS) until the condition is corrected. Trucks with 50 percent or more defective brakes could get impounded. Shortcomings noted during an inspection that do not put the vehicle out-of-service must get repaired before redispatch.
Those conditions could include brakes that are out of adjustment; missing, loose, or unserviceable components; or an audible air leak. However, some out-of-adjustment brakes are still functional. Therefore, two truck brakes less than ¼ inch beyond an adjustment limit could equal one defective brake.
Many unserviceable truck brakes should be found and corrected during pre-trip and post-trip inspections. Likewise, many found during pre-trip inspections do not get corrected due to delivery deadlines. Therefore, the post-trip inspection is vitally important to get truck brakes and other mechanical conditions repaired before the next trip.
Three Myths About Truck Brakes Busted
One myth about truck brakes is that not all manufacturers mark their pushrods. That is false. The law requires ALL truck brake manufacturers to use indicator markings.
Myth number two is the brakes went out of adjustment during the current trip. This too is false. When an indicator becomes visible enough for a violation, the brakes were out of adjustment for an extended period.
The third myth has been around almost as long as 18-wheelers, and that is adjustments can't be accurately checked while the truck brakes are hot. Again, false. Indicator markings are visible on defective brakes hot or cold. An inspector can tell right away the truck brakes are out of adjustment if the pushrod indicators are visible. On the other hand, the brake chamber diaphragm should be checked when cold because stroke measurements are longer when hot.
"If any portion of the indicator marking is visible, either flush with the brake chamber face or past it, the brake is out of adjustment."
Brakes & CSA Points
A driver gets assessed eight CSA points for violations of airbrake restrictions, plus two points for conditions that warrant an OOS order. Four points for each of the following missing or non-working brake conditions:
Trailer brake
Parking brake
Insufficient safe braking
Kinked or chafed brake hose
Contaminated brake lines
Leaks
Automatic brake adjuster
Insufficient drum thickness
Out-of-adjustment
Mismatched chambers, same axle
This is not an all-inclusive list; the CVSA lists 30 four-point violations dealing with brakes and the accessories related to braking. See thebalance.com article, What Infractions Cause a Driver to Receive Points? The carrier could get assessed points when the driver identified mechanical shortcomings that they did not correct or ordered the driver to drive without fixing those.
Kern County Traffic Lawyers
Call Bigger & Harman, (661) 349-9300, if you need help dealing with a traffic ticket. Or, when you have requested a DMV Hearing because of too many Negligent Operator Treatment System (NOTS) points, or to correct CSA Points attributed to a DMV report sent to the FMCSA. Bigger & Harman assist drivers during these hearings.
Bigger & Harman practice only traffic law using a fixed rate so that you will know how much it will cost to resolve your ticket or to represent you at a DMV Hearing.
Se habla Español 661.349.9755.
Send them an email, attorney@biggerharmanlaw.com, detailing what assistance you need, and we will reply with our suggestions for a course of action.
Bigger & Harman's Facebook page has links to articles about traffic law changes, tips about driving to avoid tickets, and other driving issues, such as licensing and registration, getting your car out of impound, and much more. Read our biographies and client comments on Avvo and Nolo. Yelp is another source for client reviews with nearly 100 client comments left.
References:
The 2018 CA Commercial Driver Handbook .pdf
The CVSA, North American Standard Out-of-Service Criteria Handbook and Pictorial Edition
Thebalance.com A Guide to CSA Point Values and Transportation
The CVSA website
Intrucking.org Out-of-Service Criteria .pdf
Trucking info.com article, How to Avoid 6 Common CSA Violations