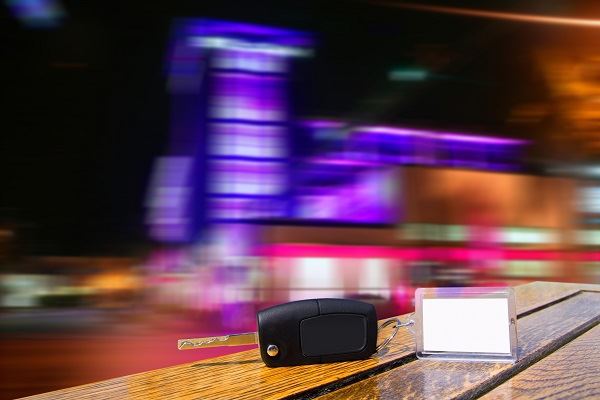 Make no mistake about it, whether you received probation as part of a plea deal or part of an "Order of Probation and Suspension" because of an accumulation of negligent operator (NOTS) points, the period of probation when you drive is like "walking on eggshells." Driving on probation is very stressful., Any further violation of the CA traffic code or an accident, regardless of who was at fault for the accident, will likely lead to a driver's license (DL) suspension or revocation. Instead of driving five mph over the speed limit, you will find yourself driving five mph under the limit and watching over your shoulder.
What's more, if your probation is due to an alcohol or drug-related incident and you are stopped while driving on probation, given a PAS or preliminary alcohol-screening, and your blood alcohol (BAC) level is .01% or more, you will receive a one-year suspension. Further, if you refuse a PAS or chemical test, you will receive a two-year suspension. If you have had two previous DUI convictions or more, you will receive a three-year suspension.
You will probably ask yourself, "Is this fair? What gives the DMV the right just to suspend my DL?" Life is often not fair and CA Vehicle Code (CVC) 12806 gives broad authority to the DMV to refuse to issue or renew, and to suspend anyone's driving privilege as approved by the state legislature and signed into law by the governor. "The department may refuse to issue a driver's license to, or renew a driver's license of, any person who is rendered incapable of safely operating a motor vehicle…" However, any action taken by the DMV can be overturned during a DMV Hearing or by a judge in traffic court. When you receive notice from DMV of a suspension, you have ten days to ask for a hearing., If you do not request a hearing, the suspension or revocation will take effect 34 days later. Therefore, you should immediately contact a traffic ticket attorney to begin the process to keep your DL status intact.
Driving on Probation: Negligent Operator Treatment System (NOTS)
CVC 12810, Issuance and Renewal of Licenses grants authority to the DMV to administer the Negligent Operator Treatment System (NOTS) and prescribes the point total to assess for each conviction or at-fault accident. Convictions for minor infractions such as speeding (under 100 mph), stop sign tickets, and unsafe lane changes are one point, as is an at-fault accident. The exception is a conviction while driving a commercial motor vehicle (CMV); your commercial driver's license (CDL) will get assessed 1.5 points. The DMV assesses two points (or three for CDL holders in a CMV) for convictions of major infractions, speeding more than 100 mph, misdemeanors such as hit and run with damage only, driving under suspension, or reckless driving, and felonies such as hit and run with injury or death.
When an individual compiles four NOTS points within 12 months, six within 24 months, or eight within 36 months, they will receive an "Order of Probation and Suspension" from the DMV. After serving their six-month suspension, they can apply to the DMV for reinstatement by submitting the required SR-22, Certificate of Responsibility and paying the reinstatement fee. The reinstatement fee varies depending on the reason for suspension but is typically $125 for those over 21 and $100 for those under 21 years of age.
When reinstated, they will remain in a probationary period for an additional six months, and any violation or accident will result in another suspension and additional probation.
Consult a Traffic Attorney who regularly practices in Barstow and Mojave, CA
When you receive a traffic ticket that will put you over the total of NOTS points that will make you a negligent operator, or get a ticket while driving on probation, you need legal assistance. Call Bigger & Harman, (661) 349-9300, to protect your right to drive. Bigger & Harman have assisted hundreds of drivers at DMV Hearings throughout Central Valley and successfully defended more than 2000 traffic tickets.
Bigger & Harman frequently appear in Mojave and Barstow, CA, traffic courts, as they practice only traffic law. When they're not in their office writing motions for dismissal for clients, they are in the courtroom. Therefore, they are familiar with traffic court judges' rulings on different aspects of the traffic code. A judge's ruling in another case could have a significant impact on the outcome of your case.
Send them an email addressed to attorney@biggerharmanlaw.com. Or, a private message to their Facebook page. They are listed on the prestigious Avvo and Nolo websites, which are national lawyer referral services with reviews, peer endorsements, and license status. You can also find client reviews on Yelp.
Se habla Español 661.349.9755.
References
CVC 12810, Issuance and Renewal of Licenses
CA Driver's Handbook .pdf available on dmv.ca.gov