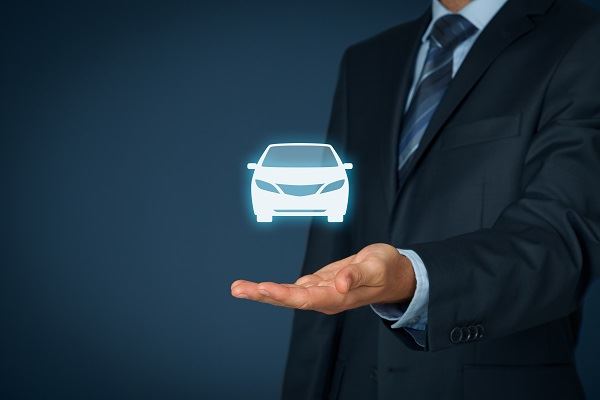 Every state requires motorists to carry insurance to pay for damages they cause in an accident. California is no different, with harsh consequences for driving without state-mandated minimum insurance limits. However, getting caught driving without insurance is not the worst that could happen, and driving with just the minimum required insurance could still leave you financially responsible for damages caused above the minimum coverage.
CA Vehicle Code (CVC) 16020 – 16033 & Driving Without Insurance
CVC 16028, Financial Responsibility is a section of the CA traffic Code that deals with driving without insurance in the state. This law requires that you show evidence of financial responsibility for your vehicle upon demand when you are pulled over by a law enforcement officer (LEO). The statute specifies that your proof can be on a mobile phone if you have an insurance app. You cannot be pulled over for the sole purpose of finding out if you have car insurance.
If convicted, you face a fine of over $800 with county and state penalties, assessments, and added fees. Plus, the DMV will assess a Negligent Operator Treatment System (NOTS) point, and the LEO could order your vehicle impounded. A second offense can result in a fine up to $2,500. Plus, the DMV will assess a Negligent Operator Treatment System (NOTS) point, and the LEO could order your vehicle impounded. If you did have valid insurance when cited, you can show proof of insurance to the court and possibly have the charge dismissed, but you will still need to pay the court fees. If you were involved in an accident, even if you did not cause it, you could face a 1-year license suspension for driving without insurance.
Auto Insurance Overview in CA
CA requires all car insurance policies to have minimum liability limits to pay for damages the driver causes in an accident. Under California law, insurance minimums are:
● Bodily Injury (BI) of $15,000 per person and $30,000 per accident
● Property Damage (PD) of $5,000 per accident
This minimum coverage is referred to as 15/30/5 coverage. As stated above, driving with just the minimum required by law could still result in you being monetarily responsible for damage above 15/30/5. $15,000 per person for hospital costs is unrealistic and inadequate. With an emergency room (ER) visit average of $1,233 nationwide and an average daily stay at nearly $3,000, that $15,000 could get used up rather quickly; plus, that $5,000 for PD is impractical as well. Suppose you total a new car; even new economy cars are now $20,000 or more. What's more, everyone knows that CA prices are much higher than the national average.
On average, the state minimum coverage in California has an annual premium of nearly $500, or about $42 per month. Minimum coverage is only enough to keep you from getting a traffic ticket for driving without insurance. It does not provide much protection from civil liability suits that could reach hundreds of thousands of dollars.
The average Californian pays $1960 annually for full coverage, which includes a $500 deductible for collision and comprehensive coverage. Many factors can influence car insurance premiums, including age, gender, vehicle, coverage limits, driving history, number of years with a driver's license, past insurance claims, convictions for traffic tickets, and even where you park your vehicle.
Drivers who are caught driving without insurance in CA face very severe penalties that may include fines, NOTS points, license suspension, higher insurance rates for future premiums, and vehicle impoundment.
When the LEO discovers you do not have proof of insurance, they are not going to just let you go on your way with a ticket. Your vehicle will likely be towed and will stay impounded until you can show proof of insurance and pay the fees.
In accordance with Civil Code 1748.1 (a) and the Official Police Garages (OPG) in Los Angeles, the towing fee alone starts at $128 for the first hour, or fraction of an hour, and $63.50 each additional half-hour. Plus, there is a $7.00 per mile charge, and $40 per day storage fee if the vehicle gets stored for more than 24 hours. A heavy-duty vehicle, which could apply to many SUVs, will result in higher towing costs - as much as $370.50. Also, the city charges a $115 release fee. Your vehicle can be sold at auction if the bill is not paid within the required timeframe.
Maintaining at least minimum liability coverage with a low premium can avoid these consequences. However, when you get caught and ticketed or you are involved in an accident while driving without insurance, consult with a traffic ticket attorney immediately.
Consult with a Traffic Attorney who regularly practices in Los Angeles, CA
Bigger & Harman regularly provide legal representation to clients in Los Angeles traffic courts. Call Bigger & Harman, (661) 349-9300, when you get ticketed for driving without insurance. Use your free phone consultation to determine your options and find out how inexpensive hiring an expert attorney is compared to paying increased insurance premiums, plus fines and penalties. A traffic ticket attorney can help you get your family vehicle back from an OPG impound quicker, which will save you even more money.
Bigger & Harman appear regularly in LA traffic courts, including Santa Clarita. Send a private message to their Facebook page or email, attorney@biggerharmanlaw.com. They will send a reply describing your options when the office opens .
An alternative choice is to read the reviews/comments on Avvo, Nolo, and Yelp to find out what your neighbors and friends thought of their experience with one of SoCal and Central Valley's best traffic ticket defense teams.
Se habla Español 661.349.9755.
References
CVC 16028, Financial Responsibility