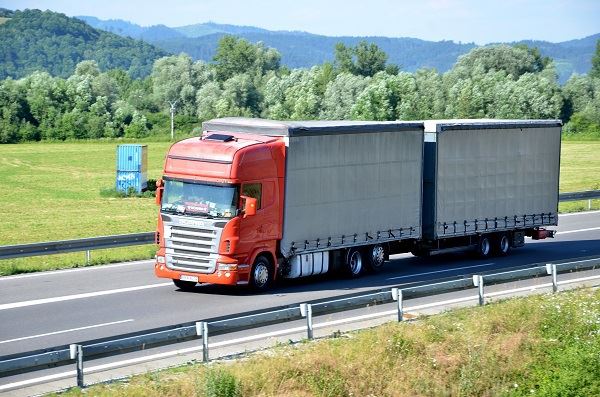 As of 18 December 2017, truckers will be mandated to log on duty using the electronic logging device (ELD), but the US Congress may seek to postpone implementation until it gets some answers from the Federal Motor Carrier Safety Administration (FMCSA) regarding what it sees as significant unresolved issues with these devices.
Unresolved Issues over Implementation
Could the ELD mandate be postponed before its proposed implementation date on 18 December? The Congressional Transpiration Committee of the Transportation, Housing and Urban Development (THUD) has given the FMCSA directions to provide the full House and Senate with an implementation plan on this $2 billion project.
The problem many in the trucking industry have with this measure is the mandated expense to small trucking outfits that cannot be recouped. The report states, "While large carriers already deploy similar technologies for fleet management, smaller carriers will disproportionately bear new costs associated with the mandate and with no compensating benefit to their bottom line…" Unlike regular maintenance or a blown engine, many small carriers and independent truckers see this as an unnecessary expense due mainly to governmental interference. However, the House may be more concerned with other unresolved issues, "…including certification of devices, connectivity problems in remote locations, cyber vulnerabilities, and the ability of law enforcement to access data."
The American Trucking Associations (ATA) Viewpoint
The ATA is worried that the report chips away at the mandate already scheduled to go into effect. Their Executive Vice President Bill Sullivan stated, "This is a nakedly transparent effort by opponents of ELDs to chip away at a rule that will ensure compliance with hours-of-service and improve safety." The ATA has vowed to help FMCSA meet the implementation deadline.
Funding aside, it would seem most truckers would be in favor of the ELD and the ability to log on duty simply by starting the engine and start their 30-minute mandatory break after eight hours of driving by simply turning off the switch, though that may be easier said than done if there are no rest areas available. Despite that, there are many advantages to an ELD that lets you log on duty and off by killing the engine.
In most cases, it will eliminate human error. There will be no more fines for forgetting to log on duty after a break or log off for fuel stops and equipment checks. A simple thing like forgetting to log a stop can cost a driver $230-$695 for a log book violation or failure to comply with regulations, driver logs, though the courts insist that is not the purpose of the ticket, but rather to keep drivers from falsifying logs. However, if hackers can log on duty remotely and tamper with the ELD, drivers could incur unwarranted fines.
Protests on Both Coasts
Although the California Trucking Association denied affiliation with the protests on SR-99 and I-5 on 6 October, saying although they did support the "truckers' rights to express their opinions" they hoped the truckers would abide by the law and not impede traffic. "Operation Black and Blue" as it was called, slowed traffic to 5 mph in many places along the 120 miles stretch from Yuba City through Sacramento and to Central Valley in Fresno. Simultaneous or near simultaneous protests were held by truckers across the country from 3-7 October and in the Nation's capital where "ELD or Me" was their slogan or battle cry.
There are legitimate concerns about privacy, government interference, the cost of compliance, and that there will be some situations where the ELD will unintentionally cause unsafe behavior.
Only time will tell if truckers will be mandated to log on duty electronically on the 18th of December or if it will be postponed or shelved temporarily until concerns can be alleviated. At the very minimum, small carrier and independent truckers who are mandated to comply should be reimbursed through a tax incentive or rebate. They should not have to bear the expense of a government mandated policy that puts them at a disadvantage to the big trucking companies. Whatever happens, the implementation date is not far off and small carriers and independent truckers should be given ample time to comply if the implementation date stays the same.
Hire the Bakersfield Legal Team of Bigger & Harman
If you have been presented with a log book violation, overweight ticket, or any ticket for a traffic violation, contact Bigger & Harman, APC in Bakersfield. Bigger & Harman represent truckers, CDL holders, and other drivers with traffic citation in traffic court nearly every day. Truthfully, you'd almost be better off representing yourself in traffic court than cousin Vinnie the divorce lawyer, simply because if you do not practice traffic law on a regular basis, you probably are not up on the latest law or what is happening in your local court.
Traffic court judges are human too and have habitual methods of handing down rulings and fines.
Call Bigger & Harman, 661-349-9300 to ask about your situation or email: attorney@markbigger.com
Read their Nolo.com write-up, Nolo is the nation's largest online digest of legal professionals. In addition, you should check the comments on Yelp to get a better idea of what these guys do for California truckers and other motorists. You can even contact them on Facebook.
Se habla Español 661.349.9755.
---