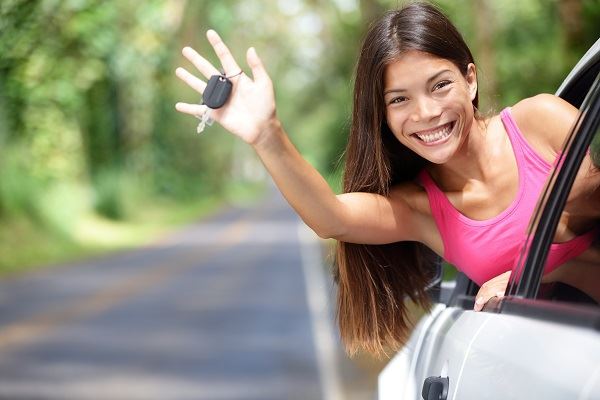 The purpose of this blog post is to provide information to our readers about California Assembly Bill CA (AB) 63, Provisional Licenses and Instruction Permits proposed by Assembly Member Frazier, set to take effect 1 January 2020. CA AB 63 amends, repeals, and/or adds provisions to CA Vehicle Codes (CVC) 12509, 12509.5, 11103.5, 12660, and 12814.6. These vehicle codes establish the limits of receiving and keeping a provisional license and the requirements for driving with that license during the first year.
What Is CA AB 63?
Assembly Bill 63, or CA AB 63, will become state law in California as of 1 January 2020 and will restrict newly licensed drivers under the age of 21 from transporting other youths under the age of 20 (except immediate family members) for the first 12 months of driving, and from driving during the hours of 11 pm and 5 am, except for school, work or health-related (emergency) purposes, or unless there is someone else older than the age of 25 in the car with them. The amendment will require the provisional driver to carry a class schedule or other proof of school, work, or medical conditions.
This amendment will benefit young, inexperienced drivers by giving them one year of less distracted driving, which will make it safer for all of us by presumably reducing the number of traffic accidents. Automobile accidents are the leading cause of death for persons between the ages of 15 and 21 and nearly 60 percent of those deaths occurred as a passenger in a vehicle that was driven by another teen. The odds of dying in a car accident for teen drivers with one or more occupants in the same age group nearly doubles. Plus, drivers under 20 make up the largest group of distracted drivers on the road today. Admittedly, that age group also makes up the largest group of drivers that confess to having sent a text while driving.
How Does CA AB 63 Change CA Vehicle Code (CVC) 12509?
This amendment changes the current CVC 12509 to say that no one under the age of 21 can be issued a license or an endorsement to operate any motorized bicycle, such as a 2-wheel motorcycle or motorized scooter unless the person provides satisfactory evidence to the DMV that he or she has completed a specific motorcycle safety training program.
How Does it Change CVC 12814.6?
CA AB 63 changes CVC 12814.6 so that a person who is at least 15 and a half years old, but under 18, will only be issued a license to operate a motorized bicycle, scooter, or motorcycle if he or she has had a valid class C driver's license for at least 6 months, and have successfully completed a motorcyclist safety program. Additionally, the person would have to pass the motorcycle driver's written exam. A person who is 18 or older, but under 21, will also be required to complete a motorcyclist safety program, and then pass the motorcycle driver's written exam. Those who are 21 and older will only be required to pass the written exam.
Completion of a Drivers' Education program with a mandatory 50 hours of instructor-supervised practice is still mandated by the amendment. And, the age requirement for most instructors (except immediate family members) remains at least 25 years of age.
Kern County Courthouse in Shafter
The Kern County Courthouse's operating hours are from 8 am to 4 pm, Monday through Friday. Anyone who has been issued a traffic citation should be sent a Courtesy Notice indicating the amount of the fine to be paid and if required, a court appearance date and time. Not receiving the courtesy notice, although required by state law, is not an excuse for not resolving your ticket before the court date or appearing in court on that date. Additionally, it may also state that traffic school is authorized, but does not make attending mandatory. In fact, just paying the fine and accepting traffic school attendance is not always the less expensive decision. Payments can be made online. It is always advisable to seek the legal advice of a traffic ticket attorney before deciding whether to pay the fine or fight the ticket.
Hire the Best Kern County Traffic Lawyer Available
Although their main office is in Bakersfield, the legal team of Bigger & Harman practice nothing but traffic law throughout the Central Valley areas and some SoCal traffic courts. Bigger & Harman only traffic law so they can provide the best possible defense for their clients, as they are knowledgeable on what rulings have been made in recent traffic cases and which rules have changed. Just as CA AB 63 changes the requirements for Provisional Licenses and Instruction Permits, other traffic laws change quite frequently, what was unlawful yesterday, may result in a ticket's dismissal tomorrow.
Call Bigger & Harman, 661-349-9300 to inquire about the specifics of your ticket or email: attorney@markbigger.com
Read their Nolo.com write-up, Nolo is the nation's largest online digest of legal professionals. In addition, you should check the comments on Yelp to get a clearer image of who these guys are and how pleased they are to serve California drivers.
Se habla Español 661.349.9755.