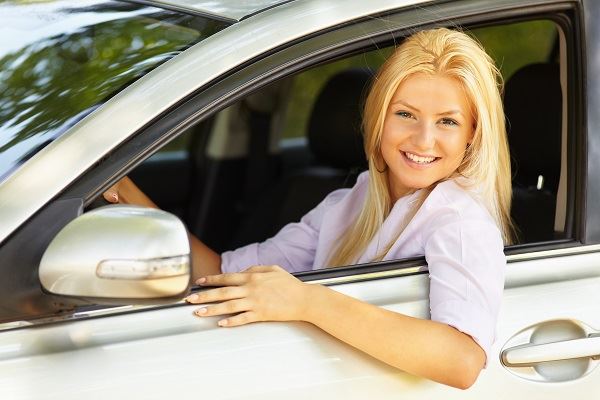 Driving without a valid license in CA is a serious offense, it is considered a misdemeanor; however, the courts are lenient on those who forgot to carry it, but it will still cost you an administration fee, which could be close to $75-100 depending on the county.
It can happen to any of us: You are driving down Highway 395 in Inyo County, enjoying a beautiful day, when suddenly you realize you forgot your driver's license (DL) at home, a little late considering those flashing lights and siren behind you. Or maybe you recently moved to California and have not yet transferred your license from another state. On the other hand, it could be that your license was suspended for some reason—or perhaps you never had a valid license.
Whatever the reason you find yourself driving without a valid license, bear in mind that doing so is a violation of California law. The CA Vehicle Code, Division 6, Chapter 1, Article 1 (12500) states: "A person may not drive a motor vehicle upon a highway, unless the person then holds a valid driver's license issued under this code." That law also applies to the driving of "a motorcycle, motor-driven cycle, or motorized bicycle." Such requirements apply to driving on the highway and "in or upon any [off-street] parking facility."
If you recently moved to CA from another state or country, you must get a CA DL within 10 days according to DMV.CA.GOV. Once you start paying rent, buy a home, register to vote, paying in-state tuition, and/or accepting the benefits as a resident of CA, you are on the clock. You can find the requirements to apply for a CA DL on the link provided above.
Driving with a Suspended or Revoked License
CVC 14601, Violation of License Provisions makes it a misdemeanor crime to drive while your license is suspended. "No person shall drive a motor vehicle at any time when that person's driving privilege is suspended or revoked…" The fine for driving with a suspended or revoked DL has a base minimum fine of $300 and maximum of $1000 and jail time. However, after the state and county assessments, surcharges and fees are added the minimum fine can total nearly $1000 and up to $4000 for the maximum fine. The fine depends on the reason your DL was revoked or suspended, the county you were ticketed in, and subsequent violations within the previous five years, which can result in higher fines and longer imprisonment. If you did not know your DL was suspended, speak to a traffic ticket attorney about your circumstances before deciding to just pay the fine and do the time.
Shafter Courthouse
If you have been cited for driving without a valid license, you will need to resolve the ticket in person by going to the designated courthouse. If you were cited for a Kern County violation on the I-5, the most likely court houses are Lamont and Shafter.
If you were driving with a suspended or revoked DL, call Bigger & Harman for a phone consultation, now.
Hopefully, this information can help you if you received a ticket because of driving without a valid license. Once resolved, you can drive on I-5 without fear o getting arrested or cited for a misdemeanor.
Consult with a Kern County Traffic Attorney
If you are scheduled for arraignment for in traffic court in Lamont or Shafter, or any Central Valley court, call the legal team of Bigger & Harman and receive a free phone consultation without obligation. Bigger & Harman help clients with traffic tickets throughout the Central Valley and some SoCal locations, such as LA, SLO, San Bernardino, and Riverside.
Their main office is in Bakersfield in Kern County; however, they represent clients in Lamont, Barstow, LA, Santa Clarita, Fresno, Shafter, Porterville and many more. Bigger & Harman have a proven track record with more than 2000 satisfied clients, many of those are truckers who bring our country's agricultural and manufactured goods to store and malls.
Call Bigger & Harman, 661-349-9300 to discuss your situation or email: attorney@markbigger.com
Read their Nolo.com write-up, Nolo is the nation's largest online digest of legal professionals. In addition, you should check the comments on Yelp to get a clearer picture of who these guys are and how proud they are of their reputation of excellence in serving California motorists.
Se habla Español 661.349.9755.
---