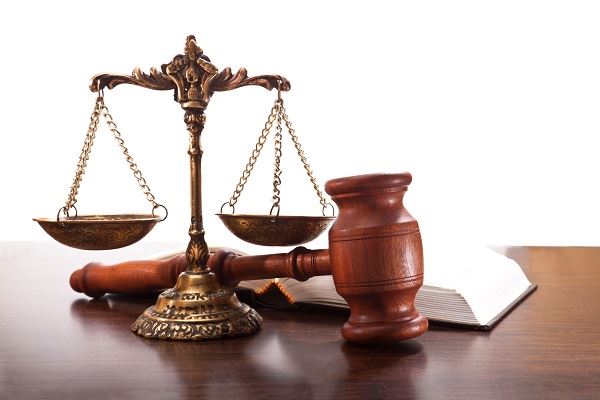 The answer to the question, "are all traffic courts the same?" is that they are not. Traffic courts take on the personality of the County Traffic Commissioner and the presiding judge or judges. Fines can be higher depending on the needs of the County Treasury and the voters. When a county needs additional funding for law enforcement (LE) officers, emergency response, and a variety of other "needs" they can go directly to the people in the form of a referendum or the state legislature can approve additional fees and surcharges. Traffic Commissioners can tell LE officers to be more assertive with tickets and judges to be more aggressive with sentencing to enforce the law.
Therefore, although the laws and basic penalties are the same across the state; however, enforcement and total fines, surcharges, fees, and assessments can change from courtroom to courtroom.
Traffic Court in Kings County, CA
Hanford is the county seat of Kings County and the location of the county court. The Kings County Traffic Commissioner includes a 30 day suspension, even though it is discretionary. Now, if a driver is convicted of speeding 100 mph or more, particularly when they are not represented by legal counsel, their license is almost always suspended for 30 days. The judge at Hanford might tell you after a 100-mph speeding conviction, "A 30-day license suspension will go into effect on Saturday at 5 PM" because court is held on Thursday and most of the violators are passing through on the I-5 corridor.
Traffic Court in Kern County, CA
Since Kings County and the Bakersfield Court in Kern County are quite close in proximity and the Traffic Commissioners are probably close as well, the same system of 30-day suspension is used there, as well. In Bakersfield, the location of Kern's County Court, you might hear the judge ask after a speeding over 100 mph conviction, "Do you have your license with you? If so surrender it to the bailiff. Your license is suspended for 30 days."
Traffic Courts in Los Angeles (LA) County, CA
Depending on where you are ticketed, there are several traffic courts your case could be heard in, including downtown, Eastside or Westside LA, South Bay, or Southeast, etcetera. Within LA city, it could be Metropolitan Courthouse on South Hill Street or in Compton at Compton Courthouse, but it is written on your ticket and you can search for more information on their website: http://www.lacourt.org/courthouse/mode/division/traffic.
County Assessments and Penalties Added to Fines
Although the state of California's Legislature decides the basic minimum and maximum fines for convictions of California Vehicle Code (CVC), each county can add assessments, surcharges, and fees on top of the assessments, surcharges, and fees already added to the basic fine by the state. Therefore, the total of your fine could be higher than the published fine; in fact, as much as five to seven times higher than the basic fine.
Call Bigger & Harman for a Free, no Obligation Consultation
When you are charged with a traffic violation, contact the Law Office of Bigger & Harman to sort things out for you. Bigger & Harman represent clients throughout California, including traffic tickets in traffic courts in Kern, Kings, LA, SLO, Riverside, Inyo, Tulare, and San Bernardino County. Call Paul or Mark at 661-349-9300, for your free consultation. Or, send the office an email,attorney@markbigger.com with enough detail to get things started. Be sure and include a scanned copy of your ticket and we will reply as soon as the office opens.
En español, llame al 661-349-9755.