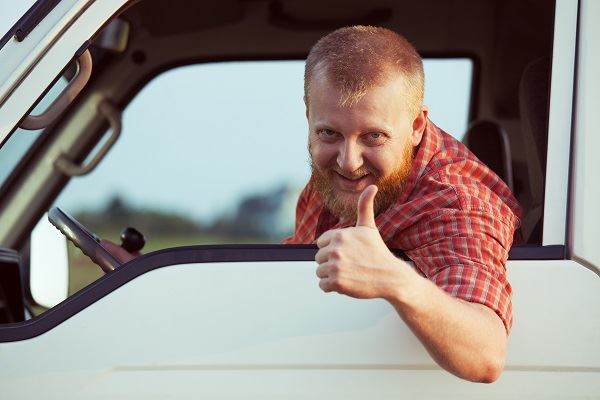 If you are a professional truck driver, a CDL is necessary to stay employed. While you may drive in every one of the lower 48 states, few are as rough on truck drivers as California. The point system here can put your income-earning potential at risk. To keep at stellar CDL when driving in the Golden State, you better understand the point system and how it can affect your career.
In California, most moving violations have a point value. There are 1-point and 2-point violations; plus, there are points added for out-of-state violations. For California CDL drivers, the points add up even quicker. Every violation is calculated at 1 ½ times the point count for Class C drivers for most Class A and B drivers.
Points must be kept under the set limits to avoid suspension. For most California CDL drivers, two extra points are allowed every year to avoid suspension (this is per Vehicle Code section 12810.5b VC). The limits are as follows:
· Six points every 12 months
· Eight points every 24 months
· Ten points every 36 months
1-point violations like speeding and following too closely take over three years to drop off your record. Some 2-point violations like DUIs and hit-and-run convictions can stay on your record for up to 10 years. Keeping a stellar CDL can be difficult when you need to drive in California, which is why you need to fight every ticket and point you get.
Fighting CDL Tickets in Kern and Tulare Counties
At Bigger & Harman, APC, we are your secret weapon for keeping a clean CDL in California. While we work in many different counties and courts, we love handling CDL cases in Kern and Tulare Counties for our truck driver clients. We know the roads, laws and common issues that truck drivers face in these counties and our team of CDL attorneys have excellent strategies to fight and win CDL cases.
Every point on your record counts, especially when you need a CDL to make a living. Our team at Bigger & Harman, APC can help keep your CDL stellar and squeaky clean. We specialize in California CDL traffic laws and keeping our clients behind the wheel. Call us at 661-349-9300 or click here to contact us online.