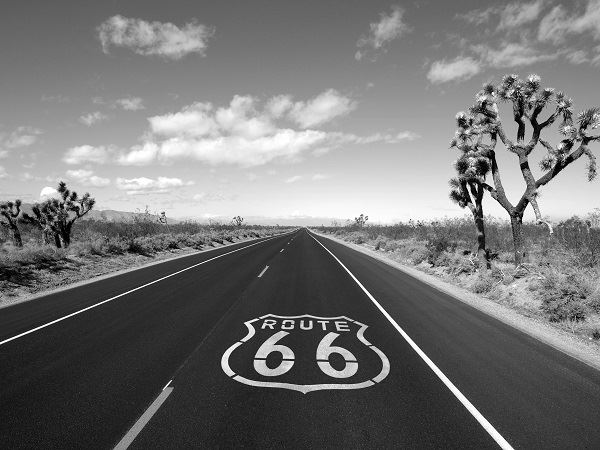 The government may put the rare Mojave Desert Joshua trees back on the protected list, which may mean even more traffic tickets in this area.
An environmental group says that the trees may be extinct by the end of the century due to climate change. At the same time, the area is becoming more fire-prone, thanks to red brome grass that dries up and provides wildfire fuel. WildEarth Guardians wants to help make sure the trees stay around, primarily by restricting activity in certain areas. The group points out that, in addition to being iconic, Joshua trees provide habitat for some very rare animal species.
"These iconic trees are an irreplaceable part of the Mojave Desert and the American landscape," the petition declares.
Federal Traffic Ticket
Many of the park rangers in the Mojave Desert share at least some of this attitude, and therefore they don't particularly like off-roaders, campers, hikers, and anyone else that may possibly do even the slightest ecological harm. As a result, the Mojave Desert is a high-enforcement area for federal traffic tickets.
These citations are basically a double whammy. It's hard to find an attorney who handles traffic tickets who is licensed to practice in federal court, and all these matters go to the federal courthouse in Bakersfield.
We routinely handle traffic tickets in federal court, so we know all the rules and procedures, including the ones that are unwritten. Moreover, an attorney can normally appear on your behalf, saving you a trip to Bakersfield.
Getting Legal Help
The aggressive lawyers at Bigger & Harman, APC, are committed to giving individuals a voice when dealing with speeding and traffic tickets. Call today at 661-859-1177 or email attorney@markbigger.com to receive the personal professional attention you deserve. En español, llame al 661-376-0214.
The feds aggressively hand out traffic tickets in the Mojave Desert area, and Bigger & Harman is one of the few law firms that routinely handle these matters.