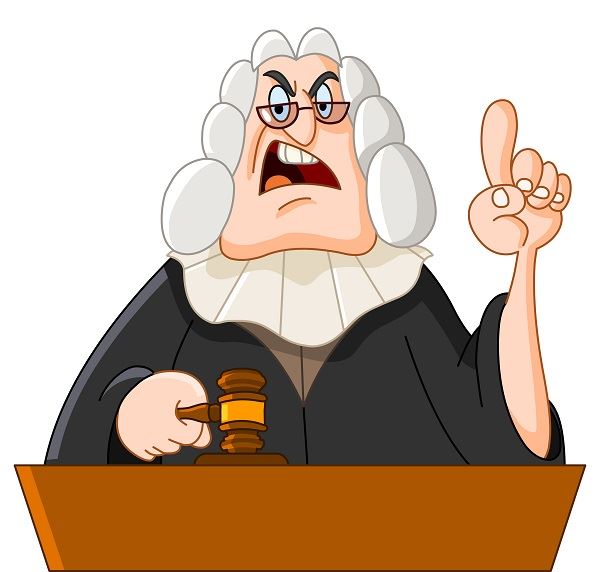 Oakland Judge Taylor Culver is in hot water with the state Commission on Judicial Performance because of the way he allegedly treated defendants in court; fortunately, most judges in Kern and Tulare Counties are much more professional.
The Commission filed charges against Judge Culver because of his "harsh" and "rude" manner, along with his penchant for "abuse of authority." Court documents detail many events, including one where Judge Culver allegedly mocked a blind man and another when he challenged a defendant to a fistfight. In another incident, Judge Culver told a man that he'd "better be quiet" or he would have to go through "door number two," which may have been an illegal threat to put the man in jail. Some lawyers who appear before Judge Culver told similar stories; the judge's attorney denied all the allegations.
Brandon Greene, a staff attorney at the East Bay Community Law Center, said that defendants without lawyers had almost no chance of winning their cases.
Traffic Ticket Procedure
Judges are people too, and all of us get impatient at one time or another. More specifically, some judges in high-volume courtrooms feel they must assume the "gruff judge" persona to move cases along, and sometimes the act goes a little too far. Of course, none of that is any excuse for any unprofessional behavior from a judge or lawyer.
Things are different here in Central California. Even in very high volume courts, the Judges are normally aware that news of their behavior will spread in the legal community. Call the attorneys at Bigger & Harman for a review of your case and how the judges normally handle cases in your court.
Getting Legal Help
The aggressive attorneys at Bigger & Harman, APC, are committed to giving individuals a voice when dealing with speeding and traffic tickets. Call today at 661-349-9300 or email attorney@markbigger.com to receive the personal professional attention you deserve. En español, llame al 661-349-9755.
The Kern County traffic ticket procedure is designed to resolve cases quickly and, in most cases, in the drivers' favor. To get the best possible result, call us.