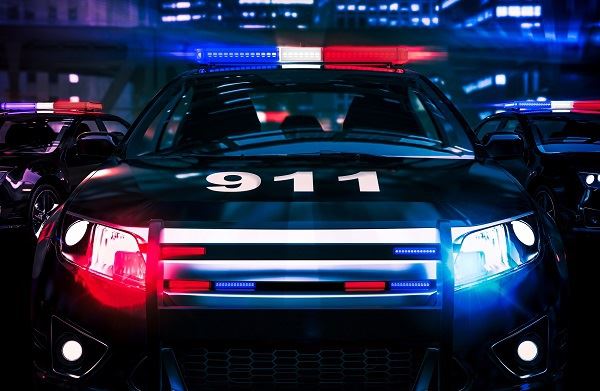 Whereas, it is true that most traffic infractions do not require jail time, many traffic violations are considered misdemeanors and felonies and by law, require minimum and maximum jail sentences.
Tickets in California That Could Result in Jail Time
The laws in California pertaining to driving a vehicle have been established for the safety of all drivers. These laws are not frivolous and have prevented numerous accidents when adhered to and dangerous conditions become a reality when they are broken. Tickets are issued to stop drivers from reckless and dangerous actions on the state's roadways.
Misdemeanor Driving Violations
A misdemeanor is a serious driving violation and criminal offense that will stay on motor vehicle driving record (MVR) for 7 to 10 years and your criminal record forever, unless expunged by legal action. A misdemeanor can result in fines, a driver's license suspension, vehicle impounds, and jail time. Depending on the specific violation, many of these penalties are mandatory under California state law. Any Class A driver exceeding the speed limit by 15 miles per hour is considered a serious violation for federal purposes.
This can result in a license suspension for six months, a fine of $355 to $1000, and a ninety-day jail sentence. If a second offense occurs within five years, the fine increases to $500 to $1000, and the individual can be sent to jail for six months.
An individual driving with a revoked, or suspended license from a DUI can receive a fine of $300 to $1000, and spend six months in jail. If a second offense occurs within five years, the minimum fine is $500 and up to $2000, and a jail sentence for thirty days is mandatory. An individual convicted of a second offense could be sent to jail for a full year.
Additionally, an individual who runs from or attempts to evade the police or law enforcement officials can be fined $1000, have their vehicle impounded for a thirty-day period (at their own expense and in the Central Valley or SoCal area, the average is $39 per day), a license suspension for six months, and spend up to a year in jail. Any individual is convicted of committing handicapped parking fraud can be fined $250 to $1000, and spend six months in jail.
NOTE: The minimum and maximum fines quoted here are directly from the CA Vehicle Code (CVC), these do not include state and county assessments, fees, and penalties that could make the actual fine you pay seven to ten times the basic fine passed by California's legislature.
Commercial Driving Tickets in California
The punishments for commercial drivers receiving tickets in California are harsh. The worst offenses include a DUI ticket, refusing to submit to a DUI test, leaving the scene where an accident occurred, operating a commercial vehicle with a revoked, or suspended license, and causing a fatality due to negligent, or reckless driving. These offenses can result in the loss of a commercial license for life, heavy fines, and substantial jail time.
A serious driving violation can be avoided by following the law. For any individual who has received a misdemeanor ticket in California, the charges are serious. A consultation with an attorney is highly recommended.
Hire the Bakersfield Legal Team or Bigger & Harman
Call Bigger & Harman, 661-349-9300 to ask about your circumstances or email: attorney@markbigger.com
Read their Nolo.com write-up, Nolo is the nation's largest online digest of legal professionals. In addition, you should check the comments on Yelp to get a clearer image of who these guys are and how pleased they are to serve California drivers.
Se habla Español 661.349.9755.
---