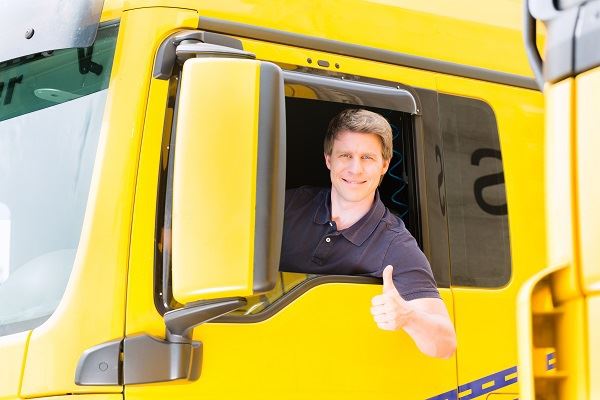 Keeping a clean professional driving record is imperative to both the commercial driver's license (CDL) holder and fleet management. When a CDL holder gets a blemish on their driving record, it can cost them their career and fleet management will need to recruit, hire and train a new replacement, which will cost them more money even after the hit their fleet insurance took because of one driver's carelessness or poor decision.
As one fleet manager wrote in TruckingTruth.com, "I just can't stress this enough—keep your license clean and make smart decisions. It can mean the difference between finding work and keeping your career, or watching your life come to a screeching halt."
Many CDL holders think it is unfair that they are held to such a high standard when a regular driver gets assessed just 1 negligent operator treatment system (NOTS) point for a traffic violation conviction, theirs is 50 percent higher or 1.5 points, or 2 versus 3 and the conviction will stay on their driving record much longer.
Well, that is the profession you chose and transporting America's goods in an 80,000-pound truck or our children back and forth to school demands a higher standard of conduct and accountability than millions of other workers. It's like they say, "If you can't stand the heat, get out of the kitchen" otherwise, keep your mind on the road and the importance of the profession you have chosen. It may be preaching to the choir to 99 percent of California's CDL holders, but keeping a clean driving record if you have a CDL is crucial.
If you're bringing your CDL from another state or had your CDL transferred from the military, some of the requirements in California may be different than what you are used to. You can get updated quickly by looking through the California Commercial Driver Handbook, available from the DMV in .pdf here.
Some new CDL holders who have not been mentored properly do not realize they must report any traffic conviction to their employer within 30 days, even out-of-state or in their private vehicle. Don't make that mistake, as the Employer Pull Notice (EPN) Program will often notify your employer automatically. Therefore, that minor infraction in your private vehicle that your employer may have looked the way on will be reported and you could be fired.
The EPN Program Tracks Your Driving Record
You can find out everything you need to know about the EPN from the DMV.CA.GOV general information page, here. Basically, the program is administered by the DMV, which will send a CDL holder's driving record to an employer within 30 days of enrollment or recruitment and then annually after that, or when the driver has a traffic violation conviction, collision, FTA, or suspension.
A CDL Holder Should Contest Every Ticket
To keep a clean professional driving record, a CDL holder should contest every ticket. Call Bigger & Harman' Bakersfield office at 661-349-9300 when you have specific questions about the CA Vehicle Code or your ticket. Or, send an email to: attorney@markbigger.com.
Mark Bigger and Paul Harman have an excellent reputation with CDL holder in the Central Valley area and in some SoCal locations, such as LA, Riverside, and Barstow.
Read this comment left on avvo.com Mark says, "I got a ticket for parking on an onramp. I was cited for non emergency stop on freeway. The violation carried 1 and a half points. Luckily I found these people on a Google search. They were able to get my ticket reduced to a non point violation. I'm very grateful for the work they did for me."
Bigger & Harman always charge a flat rate rather than by the hour, so you know exactly what you will have to pay no matter how many times they need to appear in court for you or regardless of the paperwork load, no hidden fees, no surprises. Just expert legal representation you can trust.
Or, you can read Bigger & Harman's Nolo.com page, Nolo is one of the top internet digests for legal experts. Or, Yelp, read the 80 or more reviews left by some of the thousands of clients, mostly positive, with some negative comments, you can't win every time. But, you can count on them to put up the best possible legal defense on your ticket.
Se habla Español 661.349.9755.