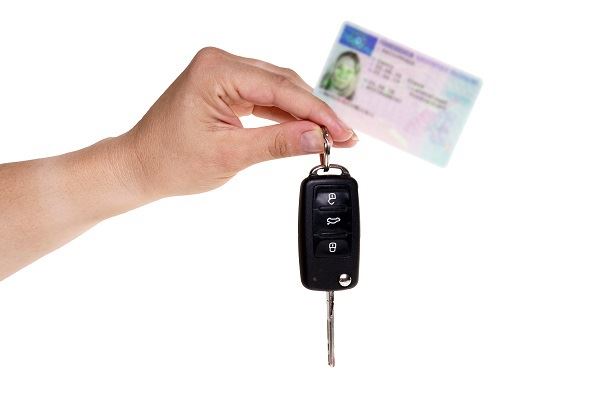 The process involved with restoring a suspended license depends largely on why our license was suspended in the first place. There are many reasons your license could have been suspended in California and not all have to do with traffic infractions. For instance, you could have a suspended license because you did not pay child support. This makes almost no sense at all. What's the main thing a person needs to earn a living in California? A driver's license (DL), so if you take away their DL how do they get back and forth to work to make money to pay child support? A driver in this predicament could go to court and get a judge to give them a restricted DL, but that would cost a days' wages, court costs, and perhaps an attorney, money that could have been spent paying down the child support. Another method would be to pay the child support and apply for reinstatement, which will also cost you more money and we will cover that process here too.
Here is a short list of behavior or convictions that can get you a suspended license:
· Speeding 100+ mph
· Surpassing the NOTS limit
· Partial or full responsibility for an accident causing damage, injury, or death with no insurance
· Mentally or physically unable to drive safely
· Did not meet child support requirements
· Refusing to take a drug or alcohol test
· Failure to Appear (FTA) or Failure to Pay (FTP) fines, although this has been severely reduced by legislation adopted in June
Whatever the reason for suspension, you must meet the requirements of the suspension before you can get your suspended license reinstated or you may in some instances get a restricted DL.
How You Can Restore Your Suspended License
Although these may not be the exact steps for every situation, this is basically what needs to be done to restore a suspended license in most cases. You will need to do these steps in order:
1. Complete the suspension period without driving.
2. Serve any jail time.
3. Pay any fines or penalties that accompany the suspended license, such as traffic school, treatment or therapy sessions, community service, and physical or mental evaluations.
4. Pay the DMV reinstatement fee, currently, $55 but other fees could make it much more.
5. Get insurance as required and provide an SR-22, California Insurance Proof Certificate.
Hopefully, this clarifies a few things about a suspended DL and how to get it restored. When you are having difficulty with any traffic infractions or license restoration, consult a local traffic ticket attorney.
Contact Bigger & Harman, APC Central Valley's Best
Call Bigger & Harman, 661-349-9300 to inquire about the specifics of your ticket or email: attorney@markbigger.com.
Many drivers are surprised to learn that part of the state's requirement to prove you drove with a suspended license is that you were aware that it was suspended. The DMV will produce notices sent to your last known address, if you no longer live there, you may be guilty of not updating DMV with your current address, but their notices do not prove you knew your license was suspended. Contact Bigger & Harman to look into your specific situation.
Read this comment Monique left on avvo.com, "He got my ticket dropped from a two point citation to a one point and I avoided the suspension on my license, which was my biggest concern considering I have commercial license."
Bigger & Harman will not sugarcoat the truth just to get you as a client, not every ticket can be reduced or dismissed, but they will give you their very best effort as practicing traffic defense attorneys.
Or, you can read Bigger & Harman's Nolo.com page, Nolo is one of the top internet digests for legal experts. Or, Yelp, read the 80 or more reviews left by some of the thousands of clients, mostly positive, with some negative comments, you can't win every time. But, you can count on them to put up the best possible legal defense on your ticket.
Se habla Español 661.349.9755.