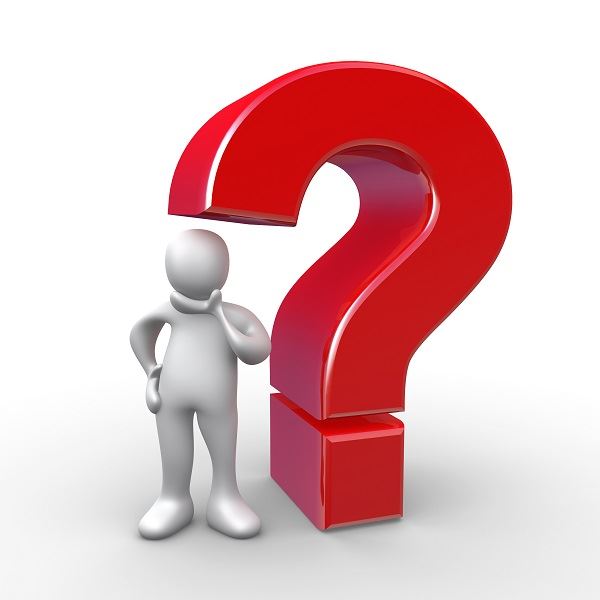 Once convicted of a violation of the CA Vehicle Code (CVC), and just paying the fine is the same as pleading guilty, or receiving points due to an at-fault accident, even when you were only partially responsible, it is much more difficult to get rid of those points than most people realize. Most minor infractions stay on your motor vehicle driving record (MVR) for three years (usually 39 months, as it takes time for DMV to process), but you may use traffic school to mask or hide a minor infraction once within 18 months. Major infractions, misdemeanors, and felonies cannot be hidden by traffic school and will generally stay on your record for ten years.
Although an insurance company cannot raise your premium during the contract period, they can raise it before renewal. In CA, they do not have to offer you a "good drivers" discount as long as a violation remains on your MVR. Therefore, before you just pay the fine do the math, losing 20% savings over three to ten years!
Whereas you may be able to keep a minor infraction off your MVR by attending traffic school, the best way to keep points from going on your record is not to break the law or to hire a traffic ticket lawyer to assist you in traffic court if you do get a ticket.
Negligent Operator Treatment System (NOTS) Points
NOTS is a system of points for negligent drivers administered by the Department of Motor Vehicles (DMV) in the State of CA in accordance with CVC 12810. A 1-point assessment is normally for a minor infraction of the CVC, such as evading a police officer, failure to keep right, running a stop sign, or others as defined in the DMV spreadsheet on their portal. 2-point assessments normally assessed for major infractions, misdemeanors, and felonies, such as speeding over 100 mph, reckless driving, an exhibition of speed (racing), and are also identified on the spreadsheet.
DMV uses a system of automated letters and notifications to drivers after a conviction or at-fault accident once they reach a certain level. There are four levels:
Level I: A system-generated notice or warning will be sent after 2 points are assessed on a driver's record in a 1-year period, 4 points in a 2-year period, or 6 points in a 3-year period. Additionally, any conviction of a major infraction, a misdemeanor, or a felony will prompt the letter or warning notice.
Level II: A system-generated warning or notice of the "Intent to Suspend" will be sent after 3 points are assessed on a driver's record in a 1-year period, 5 points in a 2-year period, or 7 points in a 3-year period.
Level III: A system-generated six-month suspension notice will be sent along with a simultaneous 12-month probation when you reach a 4-point threshold in a 1-year period, 6 points in a 2-year period, or 8 points in a 3-year period if no request for a DMV hearing is received at the DMV within a 10-day period after the notification. The 6-months of suspension and 12-months of probation run simultaneously to each other during the first 6 months unless there is another violation, which will trigger Level IV.
Level IV: A system-generated notice of an increase in the suspension and probation will be sent another traffic conviction occurs, or when there is an FTA during either the suspension period or the probation period.
To review a full table of points for CVC violations with the assessed points, check DMV.CA.GOV.
DMV Hearings
You should never wait until your driver's license (DL) is about to be suspended to consult an attorney, but if you find yourself in that position, call Bigger & Harman, 661-349-9300 to represent you at the DMV Hearing. After requesting a hearing, you should request a copy of your MVR from DMV to make sure everything on your MVR is updated and the points on there are yours.
Go to the CA DMV record request site. Register, fill in the INF 1125, and then mail it in. The address is on the form. If there are mistakes, be sure to notify the DMV or your lawyer. It is strongly recommended that you hire a traffic ticket lawyer to attend the hearing, as they can get some convictions (even those you paid the fine on without going to court) overturned. There are many technicalities the public may not be aware of, such as violations that were negated by the state because of inconsistencies or new laws.
NOTE: You only have 10 days to request a DMV Hearing from one of these Safety Branches.
Traffic School
Too many drivers simply pay off a traffic ticket and attend traffic school to hide their conviction from the insurance company. However, what many don't realize is that most auto insurance companies do not raise your premium after a minor infraction anyway. Proposition 103, which passed in 1988, gives "safe drivers" a 20 percent discount over other drivers in the same group who do not qualify after everything else is considered. Guess what the stipulation for qualification is? Having a license for 36 months uninterrupted by suspension and no more than one NOTS points on your license.
Take for example, someone gets a ticket for an illegal U-turn and then they have a lapse in judgement and get a ticket for speeding 22 mph over the limit. Which do you think the insurance company is going to raise your rates over? And, you can use traffic school just once during an 18-month period, from the date of your last violation until the next violation; it is not based on completion date. That's just one reason you should always consult an attorney before pleading guilty and paying the fine. It will cost you an additional $64.00 for traffic school in Kern County. In addition, make sure the course you choose is a state-approved school, DMV has a list here.
Hire a Local Kern County Lawyer
The professionals at Bigger and Harmon are experienced traffic ticket defenders serving the Central Valley area. They work exclusively with clients that are facing traffic tickets or a DMV Hearing for suspension. They know the CA Vehicle Code and will be able to help a person who is facing a traffic issue or to resolve a threat of suspension from the DMV. This can help a person keep their license and keep their insurance from skyrocketing.
To avoid heavy fines and other consequences a person needs an experienced traffic lawyer on their side. Contacting legal counsel will help you to determine what the correct course of action is and help you to avoid the maximum penalties. In Mono, Kern, Tulare, Fresno, Kings, or another Central Valley county in CA, contact the law office of Bigger & Harman for a free phone consultation about traffic court in Bishop, Bakersfield, Fresno, or Hanford. Or, send an email: attorney@markbigger.com.
En español, llame al 661-349-9755.