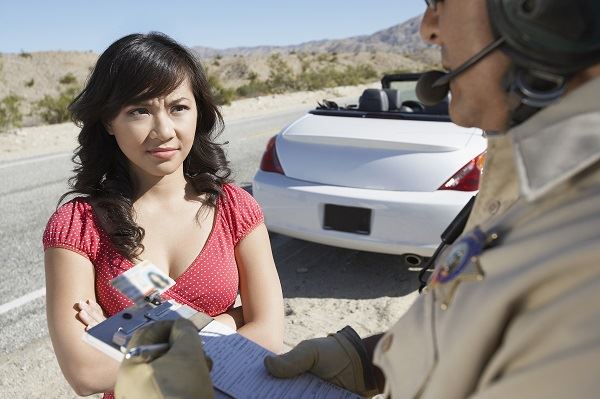 Dealing with an out of state speeding ticket can be very inconvenient and expensive. This is particularly true if you don't act right away or when their laws match California and you must return to the jurisdiction or municipality that issued the ticket if you want to plead not guilty or when you are ordered to appear in court. If you think no one in CA will know about that out of state speeding ticket you got in Nevada, chances are you are fooling yourself because it's not true that, "What happens in Vegas, stays in Vegas" when it comes to traffic violations.
Whereas it is true that it may take some time, it is also true that it will likely catch up with you through the National Highway Traffic Safety Administration (NHTSA), and then DMV will notify your insurance company. Forty-four states and Washington, D.C. participate in the AAMVA, including CA. Even the states that are not members cooperate with other states with notifications because they do not want negligent drivers on their roadways either. In fact, most resident states will begin suspension procedures against you for FTA or nonpayment of traffic violations in another state.
American Association of Motor Vehicle Administrators (AAMVA)
Although you have probably never heard of it, the State of CA is a member of the AAMVA and although not a member of the Non-Resident Violator Compact (NRVC), which is part of the AAMVA and notifies member states of non-residents who fail to appear (FTA) in court as ordered, the DMV of CA attempts to cooperate with other states in notification of serious traffic violations in CA by licensed residents of member states, through the Driver License Compacts (DLC). The DLC is a commission of cooperation that notifies member states of serious traffic violations, such as drunken or drugged driving, reckless driving, vehicular manslaughter, hit and run with damage or injuries, and others. Speeding is not included in this agreement except when that ticket it is part of another serious incident. However, many states cooperate and notify each other of minor traffic violations, as well.
Within the AAMVA is a Driver's License Agreement (DLA) to prohibit the issuance of multiple driver's licenses and if you have been suspended in another state, applying for a license in CA could lead to fraud charges if you lie on your application. The NHTSA tracks license suspensions and revocations in all states.
What to Do About an Out of State Speeding Ticket
Whether you want to pay the fine or plead not guilty and fight an out of state speeding ticket, you should consult with Bigger & Harman, traffic ticket attorneys in Central Valley. They will provide a FREE phone consultation and advise you about your choices. Just paying the fine should not be a consideration just because you received a ticket in another state. Depending on the state and the severity of your speeding ticket, Bigger & Harman may be able to get the state you received the ticket from to agree to traffic school in CA to dismiss the ticket. There are many possible outcomes, you never know until you ask.
Traffic Defense Attorneys, Bigger & Harman, APC
It is your responsibility to appear in court if you have been accused of committing a traffic violation and it is written on your ticket, "court appearance mandatory." But, you always have the option to employ a traffic ticket lawyer to appear or resolve the ticket on your behalf. If you don't resolve an out of state ticket, a bench warrant could be issued for your arrest and the next visit to that state could result in your going to jail until you can resolve the FTA.
Call Bigger & Harman to assist you with an out of state speeding ticket, 661-349-9300.
Many other attorneys handle a variety of legal issues, we exclusively handle traffic tickets in traffic court. At Bigger & Harman, we work hard for our clients in courtrooms in several counties in the Central Valley, such as Kings, Kern, Tulare, and Inyo to name just a few. Use the contact form on our website or, send us an email: attorney@markbigger.com.
En español, llame al 661-349-9755.