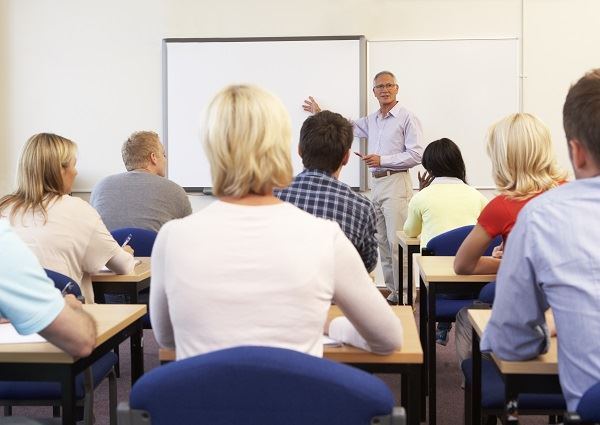 Can traffic school help you keep your commercial driver's license or CDL? In many cases, when your conviction came while driving your privately-owned vehicle, the answer is yes, it can. Prior to 2012, the law did not allow CDL holders to attend traffic school to mask or hide a traffic violation conviction committed while driving M or C vehicles.
Under no circumstances is it possible for a CDL holder to get a work-restricted license if their personal driver's license has been revoked or suspended. Therefore, commercial drivers should consult with Bigger & Harman whenever they have been ticketed for a moving violation, even in their private vehicle.
AB 1888, CDL & Traffic School
In September of 2012, the CA Governor signed AB 1888, which amends some of the circumstances that had restricted CDL holders from attending traffic school or more specifically, from benefitting from the attendance. Previously, a traffic court judge could not order or authorize a commercial driver to attend a traffic violator's course.
Just as there are limitations for attendance for a non-commercial driver, there are certain violations that will prohibit attendance at traffic school. However, unlike their non-commercial peers, the court can order attendance and noncompliance will lead to a misdemeanor, according to AB 1888. How often that is enforced is likely up to the County Traffic Commissioner. Always bear in mind, AB 1888 was enacted to level the playing field for CDL holders who have violations in a private vehicle.
According to AB 1888, traffic school is not permissible for any of the following:
· CA Vehicle Code (CVC) 20001, Felony hit and run with injuries
· CVC 20002, Misdemeanor hit and run with damage
· CVC 23103-23105, Reckless driving and reckless driving with bodily injury
· CVC 23140, BAC for CDL drivers under 21
· CVC 232152 & 23153, Alcohol and Drug related charges, including refusing a test
Alcohol, Hit and Run, and Other Misdemeanors and Felonies
The Federal Motor Carrier Safety Administration or FMCSA regulations requires a one-year suspension while operating a CMV for conviction of any of the following:
· BAC higher than .04 percent or DUI of drugs (any alcohol will result in a 24-hour out-of-service order)
· Refusal to be tested
· Hit and Run
· Commission of a felony
· Driving with a suspended or revoked CDL
· Negligent operation that leads to a fatality
Additionally, any violation of the above while operating a vehicle placarded for HAZMAT (hazardous material) will result in a suspension of three years and a lifetime ban with a 2nd offense. A lifetime CDL ban is also enforceable for the commission of a felony involving drugs in a CMV.
However, in most cases after a conviction of any of the above, it will be nearly impossible to get a CDL in any state for several years, if ever.
99 percent of all CDL holders will never have a conviction of any of the above; they know that driving is their livelihood and most would not jeopardize that.
Serious Driving Violations
There are certain violations that are considered serious by the FMCSA, a branch of the Federal Government's Department of Transportation and convictions of these violations involving a commercial motor vehicle (CMV) will lead to a suspension of 60 days for any two convictions within a three-year period and 120 days for any three convictions within a three-year period:
· Speeding 15 mph over the limit
· Reckless driving
· An erratic lane change
· Tailgating
· Driving without a valid CDL, or driving without the proper class of vehicle (proper endorsements) for which you are operating, in your possession
· And, fatal at-fault traffic accidents
Even when a CDL holder is convicted in another state, if the CA DMV is notified by that state, it will be posted on the Employer Pull Notice (EPN).
The EPN Program
The EPN is a program administered in CA by the DMV under CVC 1801.1 and notifies participating employers of convictions and at-fault accidents for their employees. Each employer is assigned a requestor code and their employee's CDL is linked to that code for reporting purposes. A report is mailed to the employer on the anniversary of the employee's entry into the program or when reportable convictions are disclosed to the DMV by LE or the court.
Bigger & Harman, APC Your Traffic Ticket Defenders in Central Valley
Bigger & Harman, APC When you require assistance fighting a ticket for a moving violation in Mono, Kern, Tulare, Kings, and other Central Valley CA counties or in SoCal counties such as LA, SLO, or San Bernardino, call the law firm of Bigger & Harman, 661-349-9300, send an email, attorney@markbigger.com, or fill out the convenient contact form on the website.
En español, llame al 661-349-9755.