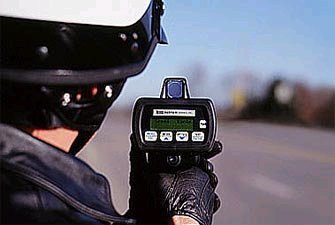 The large delivery company wants its drivers in Mammoth Lakes and Bridgeport to stay on the road longer and take fewer breaks.
The new trucks will "eliminate range anxiety," according to Workhorse CEO Steve Burns, whose company will supply the trucks. These vehicles have smaller engines that can re-charge the primary battery while travelling and go up to 60 miles; after 60 miles, a "range extender" automatically comes on to reduce speed and extend range. United Parcel Service's deal with the Ohio startup is part of the shipping giant's initiative to reduce overall fuel consumption by 10 percent per year.
The $50,000 per unit trucks will roll out in eight states by the end of the year.
SMS Scores
With the trucking industry embroiled in a dispute over rest breaks, instructing drivers to stay behind the wheel longer may not go over too well with some people. Furthermore, if larger versions of these vehicles appear for interstate transportation, drivers could run afoul of federally-mandated safety scores.
This Safety Measurement System score has a significant impact on truckers. Many insurance companies use SMS scores to set rates, and some employers use these metrics to extend employment offers or current employment agreements. In addition to HOS (hours of service), the Federal Motor Carrier Safety Administration keeps track of:
Inspection reports,
Vehicle maintenance,
Crash data, and
Moving violations.
Other areas of interest include alcohol and drug-related offenses and infractions. SMS scores usually take into account points assessed against both private and commercial vehicles.
Since the government typically uses law enforcement information as its source, these scores are sometimes inaccurate. For example, a fix-it ticket could still show up as an adverse event, even if the driver remedied the problem and the judge dismissed the ticket. An attorney can help ensure that your score is accurate.
Getting Legal Help
The aggressive attorneys at Bigger & Harman, APC, are committed to giving individuals a voice when dealing with speeding and traffic tickets. Call today at 661-349-9300 or email attorney@markbigger.com to receive the personal professional attention you deserve. En español, llame al 661-349-9755.