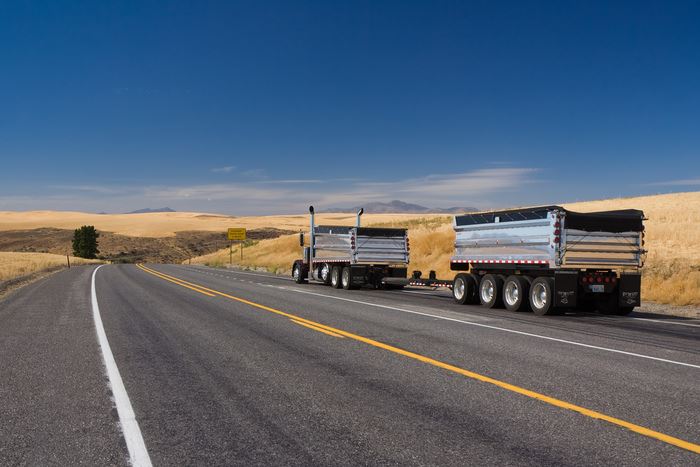 CHP officers in Needles and Fresno are licking their chops at the prospect of an additional 100,000 trucks appearing on state roadways by 2030.
The initiative is part of California's forthcoming Sustainable Freight Action Plan, which is designed to re-work the state's truck-based shipping industry by 2050. These new trucks must be either zero or near-zero emissions vehicles. While some applaud the state's aggressive stance against greenhouse gasses, others caution that the freight industry is one of the largest economic sectors in California – trucks and trucking account for about a third of the state's jobs and economic production – and the industry must remain economically viable for California to prosper.
Officials plan to unveil the entire plan this May at a conference in Long Beach.
Truck Driver Tickets
These vehicles haul almost four million tons of freight a day inside the state. To deal with all the traffic, the California Vehicle Code has a number of provisions aimed at exclusively at truck drivers. Some of them are:
Speeding: An 80,000-pound vehicle cannot slow down on a dime, but that is almost literally what has to happen at the Nevada border on I-10. Many truckers get speeding tickets in Barstow.
Lane Violation: As traffic gets thicker heading into Fresno, it gets harder to stay in the designated lane.
Overweight: Inspectors normally give drivers the opportunity to shift the load or offload cargo onto another truck before they issue tickets, but these courtesies are not always extended.
In California, truck drivers accumulate points at a 50 percent greater rate and are typically not eligible for traffic school.
Getting Legal Help
The aggressive attorneys at Bigger & Harman, APC, are committed to giving individuals a voice when dealing with speeding and traffic tickets. Call today at 661-349-9300 or email attorney@markbigger.com to receive the personal professional attention you deserve. En español, llame al 661-349-9755.