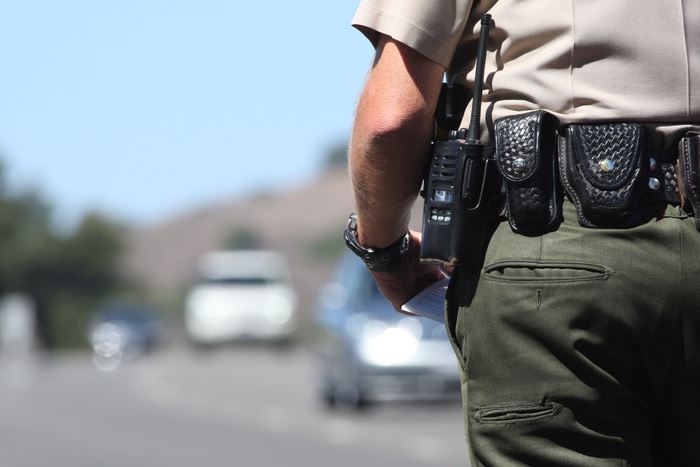 After an event similar to the ones in Lamont and Shafter where drivers occasionally try to avoid law enforcement because of a suspended license, a 26-year-old man faces a variety of charges after leading police on a raucous chase through the Bay Area.
CHP officers attempted to stop James Banks, of Richmond, for speeding on Highway 101 near Tiburon Boulevard. Rather than pull over, Mr. Banks accelerated into Corte Madera and eventually tried to exit the freeway at the Paradise Drive off-ramp. He initially told officers that he had borrowed the SUV from a friend; a few moments later, officers discovered that the vehicle had been stolen from a railway yard in Richmond and that Mr. Banks had switched the license plates.
Mr. Banks was arrested and charged with vehicle theft, driving on a suspended license, possession of stolen property, and speeding above 100mph.
License Suspension
Over four million California drivers have suspended licenses, and many, if not most, probably do not even know it. There are basically three categories of suspension:
Social: Failure to pay child support is probably the largest social-related suspension, but there are others as well.
Safety: Persons with a medical condition that could cause loss of consciousness or too many points will have their licenses suspended.
Failure to Appear: The state automatically suspends your license only a few days after a missed court date or judicial deadline.
An attorney can help in all three areas. Some social suspensions occur because of paperwork errors. And, during a NOTS safety suspension proceeding, an attorney can represent you at the hearing and possibly get the suspension reduced or thrown out entirely. Finally, in most cases, an attorney can reinstate a suspended license based on FTA in as little as one or two days.
Getting Legal Help
The aggressive attorneys at Bigger & Harman, APC, are committed to giving individuals a voice when dealing with speeding and traffic tickets. Call today at 661-349-9300 or email attorney@markbigger.com to receive the personal professional attention you deserve. En español, llame al 661-349-9755.