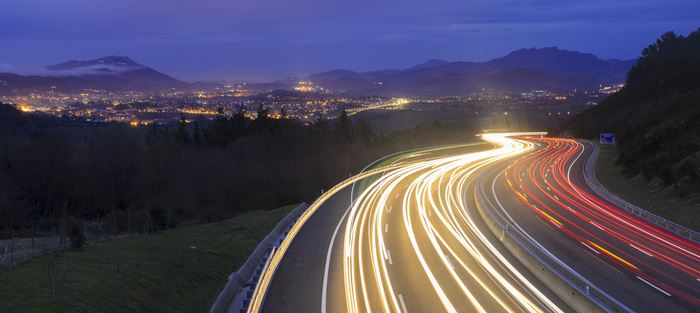 Reality star Rob Kardashian was recently cited for travelling 107mph in a 70mph zone, the same speed limit as the Grapevine.
Mr. Kardashian reportedly received two speeding tickets on the same day, as he travelled to Texas to tend to fiancé Blac Chyna's legal issues; he was also cited for having an expired drivers' license. His attorney entered an initial appearance on his behalf, but the cases are apparently still pending.
Mr. Kardashian has approached his mother, Kris Jenner, about Ms. Chyna joining their reality show, but Kylie Jenner, who is currently dating Ms. Chyna's ex-boyfriend…wait…this isn't a gossip column…
100+mph Speeding
Luckily, the family apparently still has strong ties to the California legal community, because anyone charged with a VC 22348(b) infraction definitely needs a good lawyer. The total bail fee (fines and penalty assessments) starts at $900 for a first-time violation at 101mph, and the bail goes up substantially from there. A conviction carries a mandatory minimum 30 day drivers' license suspension, in addition to two points towards long-term NOTS suspension. VC 22348(b) is not a Traffic School-eligible offense, so there is basically no way to get out from under these penalties on your own.
In addition to the Grapevine, these citations are also quite common on Highway 395 through Independence and Bishop, largely because drivers are somewhat distracted by the surrounding scenery and the speedometer edges up a bit without their noticing it.
Typically, the best way to deal with these citations is to have the charge reduced to regular speeding. VC 22349 is a traffic school-eligible infraction with a much lower fine and only one point. But that's easier said than done. You need a lawyer who knows the local courts and the law to be an advocate for you.
Getting Legal Help
The aggressive attorneys at Bigger & Harman, APC, are committed to giving individuals a voice when dealing with speeding and traffic tickets. Call today at 661-349-9300 or email attorney@markbigger.com to receive the personal professional attention you deserve. En español, llame al 661-349-9755.