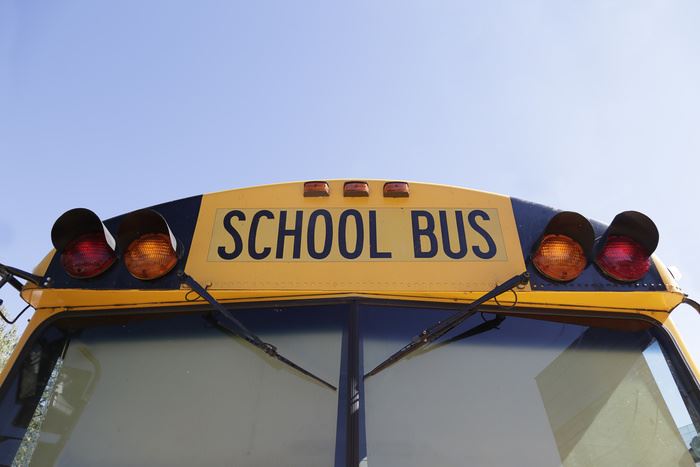 Officers fired several shots in a wild San Bernardino traffic wreck that involved a school bus, a propane truck, and a stolen Amapola taco truck.
The escapade began when officers spotted the purloined taco truck on the southbound 215 Freeway near Base Line, and ended near the intersection of I and Mill Streets. The truck drove onto the sidewalk to try and get around traffic stacked up at the light; the vehicle came to rest after sideswiping several vehicles and knocking over a traffic signal. One witness, who said he ducked into a nearby convenience store for cover, said he heard at least two shots fired.
No one was injured other than 20-year-old Sean Fowler and 22-year-old Daiquon Horne, who were the two men in the taco truck.
FMCSA Safety Rating System
These two gentlemen do not have to worry about their Safety Management System scores, but all other commercial drivers in California must keep a close eye on their scores, if they want to stay on the road.
The Federal Motor Carrier Safety Administration keeps track of safety scores for:
Employment (Pre-Employment Screening Program), and
Ongoing Safety (Compliance, Safety and Accountability).
Both scores measure crash history, driving record, and other safety metrics. The FMCSA typically uses law enforcement data to calculate the scores, so a fix-it ticket may still reduce your score even if you timely took care of it. An attorney can make sure your score is as low as possible, to keep you employable and keep your insurance rates low.
Getting Legal Help
The aggressive attorneys at Bigger & Harman, APC, are committed to giving individuals a voice when dealing with speeding and traffic tickets. Call today at 661-349-9300 or email attorney@markbigger.com to receive the personal professional attention you deserve. En español, llame al 661-349-9755.