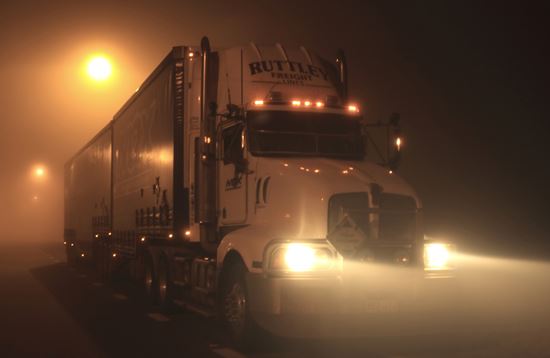 Weeks after a sudden mudslide trapped large portions of Central California under six feet of slime, truckers that pass through Barstow and Mojave are still wary of travelling through the area.
Veteran trucker David Noe said the sudden mudslide was some of the worst weather he had ever experienced. A mere three inches of rain was enough to transform the normally dry landscape into a mass of gunk that swallowed about 200 vehicles in only 30 minutes. Although hundreds of people were stranded for hours, there were apparently no fatalities and only a few minor injuries.
Large portions of Highway 58 were impassible for several days after the mudslide.
Trucker Safety
The sometimes unpredictable weather in California means that truckers are closely scrutinized, and their vehicles must be in top shape. To regulate these areas, the Federal Motor Carrier Safety Association uses the SMS (Safety Measurement System). In terms of vehicle safety, the SMS tracks seven BASICs (Behavior Analysis and Safety Improvement Categories):
Unsafe Driving: This category includes moving violations like speeding, and non-moving violations like no seat belt.
Crash Indicator: All the data used comes from law enforcement sources; the crash must be "reportable" under BASIC standards.
HOS (Hours of Service) Compliance: This category includes not only fatigued driving episodes, but also recordkeeping violations.
Vehicle Maintenance: A couple of examples are improperly secured loads and fix-it tickets.
Controlled Substances: This category includes both DUIs and failure to follow required aftercare.
HM (Hazardous Materials) Compliance: These violations are usually technical in nature, like failure to properly label materials.
Driver Fitness: Drivers' license infractions, including driving on a suspended license and no valid license, are in this category.
Since all the information comes from law enforcement sources, it is often inaccurate. Moreover, violations often do not fall off the SMS report in a timely manner. An attorney can keep your SMS score low, which makes you more attractive to employers and keeps your insurance rate down.
Getting Legal Help
The aggressive lawyers at Bigger & Harman, APC, are committed to giving individuals a voice when dealing with speeding and traffic tickets. Call today at 661-859-1177 or email attorney@markbigger.com to receive the personal professional attention you deserve. En español, llame al 661-376-0214.