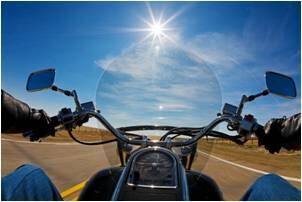 A San Jose motorcycle rider led police on a high-speed chase across state lines until he ran out of gas just over the border in Oregon.
CHP troopers tried to pull over 24-year-old Nicholas Abel on a California stretch of Interstate 5, but he refused to stop and eventually reached speeds of 100 mph on the southbound side of the freeway as he continued travelling north. Oregon state police eventually caught up with him at a Shell station, where he was allegedly stealing gasoline from a pump that was hooked up to a motor home.
Mr. Abel was arrested and charged with reckless driving and felony evading.
Serious Traffic Tickets
VC 23103 is the reckless driving statute. It is very subjective, which means that the officer has almost unlimited discretion to issue one of these citations in Mojave or Delano. Making matters worse, the punishment is a $669 fine (when including penalty assessments and add-ons) for a first offense with no injury; for subsequent or more serious violations, the total bail fee runs into the thousands of dollars. A conviction also means two points on your license.
VC 22348(b) prohibits speeding in excess of 100mph. When this provision was first written, 100mph was almost the equivalent of breaking the sound barrier. Now, especially for people who drive a sports car or muscle car, it's just a few additional ticks on the speedometer.
The punishment is very stiff - $800 is normally the bottom of the scale for a first offense at 101mph. For subsequent violations and higher speeds, the amount is even higher – sometimes as much as $2500. Moreover, in addition to two points, the judge can suspend your license on the spot for 30 days.
Since traffic school is not available for either violation, the only way to keep a conviction off your record and save money is to partner with an experienced lawyer.
Getting Legal Help
The aggressive lawyers at Bigger & Harman, APC, are committed to giving individuals a voice when dealing with speeding and traffic tickets. Call today at 661-859-1177 or email attorney@markbigger.com to receive the personal professional attention you deserve. En español, llame al 661-376-0214.