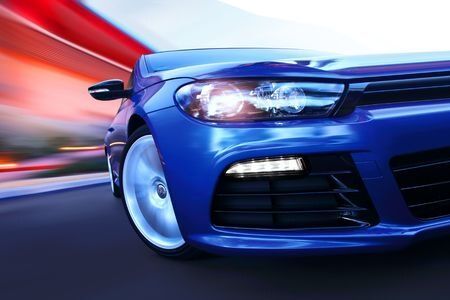 In an incident that could have easily occurred on Hwy 99 or Interstate 15, a routine traffic stop in San Diego became a high-speed chase over three counties at speeds that exceeded 120 mph.
CHP officials state that a man refused to pull over on the northbound 710 Freeway near Washington Boulevard. The driver led peace officers along the 60 and 605 Freeways, frequently crossing multiple lanes and driving on the shoulder. The motorist eventually pulled over and surrendered in Del Mar, about two hours after the chase began.
There are unconfirmed reports that the flight may have been drug-related. But one thing we do know, is that the consequences from trying to run from the cops made this case even more severe than the average over 100 MPH ticket.
100+ MPH Violation
22348(b) is one of the most serious infractions in the Vehicle Code, in terms of license suspension and especially in terms of monetary penalties.
This infraction is a two-point violation, which is dangerously close to a NOTS-based suspension. For most commercial drivers, even if they are in their personal vehicles, 22348(b) is a three-point violation. Additionally, the judge can suspend an offender's license for at least 30 days, even if the person has no prior points at all.
The fine is normally at least $900, but can rise up to $2500 based on the speed. Unfortunately, that's just the tip of the iceberg on real costs, since insurance rates for over 100 MPH tickets oftentimes double or triple, and the conviction stays on your record for at least 7 years.
An attorney can often arrange to get the case knocked down to a simple speeding, substantially reducing the fine and chance of license suspension. This reductions saves you thousands of dollars on your car insurance.
Getting Legal Help
The aggressive lawyers at Bigger & Harman, APC, are committed to giving individuals a voice when dealing with speeding and traffic tickets. Call today at 661-859-1177 or email attorney@markbigger.com to receive the personal professional attention you deserve. En español, llame al 661-376-0214.