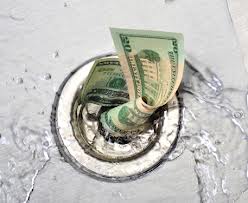 In California, a single traffic violation may raise your insurance rates by 183 percent.
Proposition 103 does allow drivers to keep a 20 percent discount if they get a conviction on their record, but insurers apply "surcharges" to circumvent the restriction. Consider the following chart:
Industry analysts defended the rate increases, saying that speeding and serious violations are ties directly to reckless driving and, therefore, a greater overall risk. Consumer advocates were wary, arguing that the rate increases seemed out-of-line for one ticket and grossly out of proportion with other states.
The lesson is clear: never plead guilty to any traffic ticket to "get it over with." After only a few months of increased premiums, it would have been far cheaper to hire an attorney practicing in Kern County. Your lawyer can also negotiate with the prosecutor to reduce the fine, reduce the points or maybe even have the case thrown out.
Nonetheless, it is understandable that pleading guilty in Lamont or Shafter traffic court may seem like a convenient thing to do at the time. But, if you are unable to attend traffic school for whatever reason, the consequences are serious.
If you do fail to complete traffic school on time, or do not return the certificate on time to the correct location, the judge may issue a bench warrant. You may be arrested on site, and you may have to pay thousands of dollars in fines.